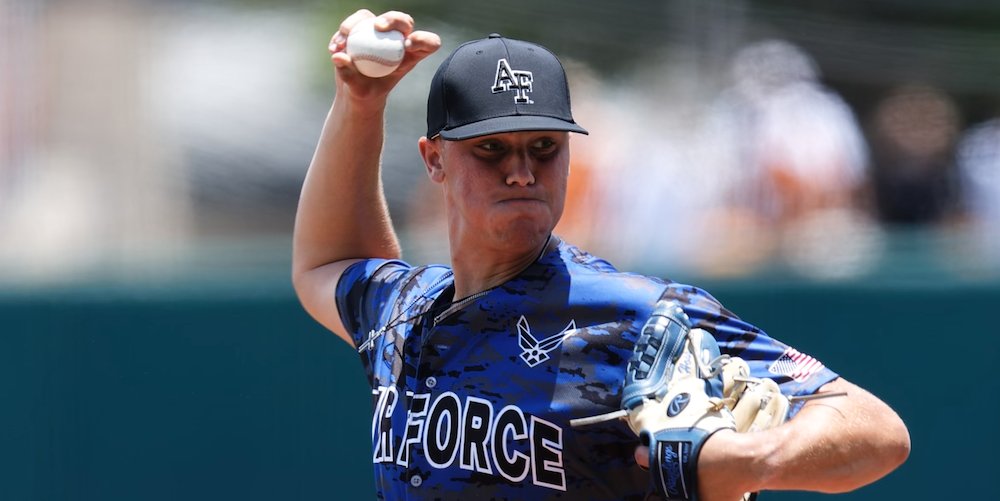 Baseball America magazine on Wednesday ranked LSU's 2022 transfer class No. 1 in the nation.
The class features right-handed pitcher Christian Little of Vanderbilt; third baseman Tommy White of North Carolina State; right-handed pitcher Thatcher Hurd of UCLA; right-handed pitcher/utility player Paul Skenes of Air Force; and infielder Ben Nippolt of Virginia Commonwealth.
Below is Baseball America's breakdown of the LSU newcomers:
Tommy White: Batted .362 with 27 homers as a freshman in 2021. Has shown to be among the nation's best hitters.
Paul Skenes: Voted the nation's top two-way player in 2021 at Air Force, leading the Falcons pitching staff with a fastball in the high 90s along with a slider and changeup. His career hitting numbers included a .367 average, .458 on-base percentage and .669 slugging percentage.
Ben Nippolt: Had .439 on-base percentage and walked more than he struck out last season at Virginia Commonwealth. Can play anywhere on the infield.
Thatcher Hurd: Had a 1.06 earned run average in 34 innings last until a back injury derailed his season. When 100%, has a fastball that's touched 96 miles per hour and an effective slider.
Christian Little: Has the kind of staff that could make him a candidate for a top-of-the rotation assignement. That includes a fastball that previously averaged 94 miles and touched 98 last year.
that averaged over 94 mph and touched 98 last season.
Baseball America subscribers can view the entire Top 25 ranking at www.baseballamerica.com.