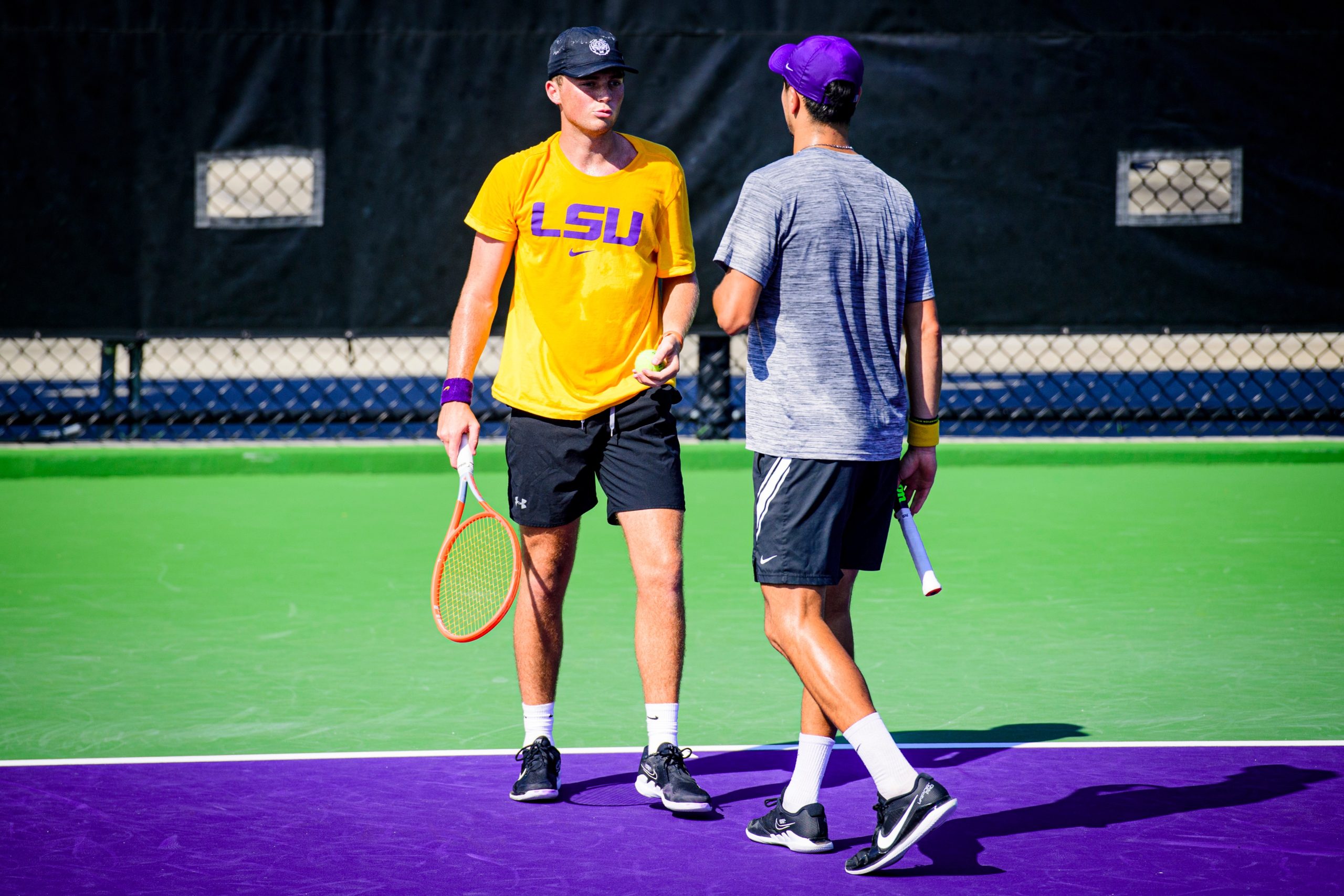 LAFAYETTE, La. – LSU men's tennis duo Benjamin Ambrosio and Will Cubitt secured the flight No. 3 Doubles Championship at the Cajun Classic at the City Club at River Ranch. 
Ambrosio and Cubitt defeated Dan Perrson and Faiz Nasyam of Tyler Junior College, 6-2.
The Tigers also had another tandem reach the final with George Stoupe and Ben Koch in the No. 2 doubles bracket but dropped a 6-1 decision to Tulane's Alex Bancila and Rafael de Alba.
Singles Championships
Stroupe also reached the title match in the No. 1 singles bracket but dropped a 6-3, 6-4 decision to Sebastien Collard of South Alabama. Ambrosia also dropped a 6-4, 7-5 verdict to South Alabama's Maxime St. Hilaire in the No. 2 singles title match.
Up Next 
Tiger duo Stefan Latinovic and Nick Watson will travel to San Diego, Calif. Nov. 2-6 for the IITA Fall Championships.