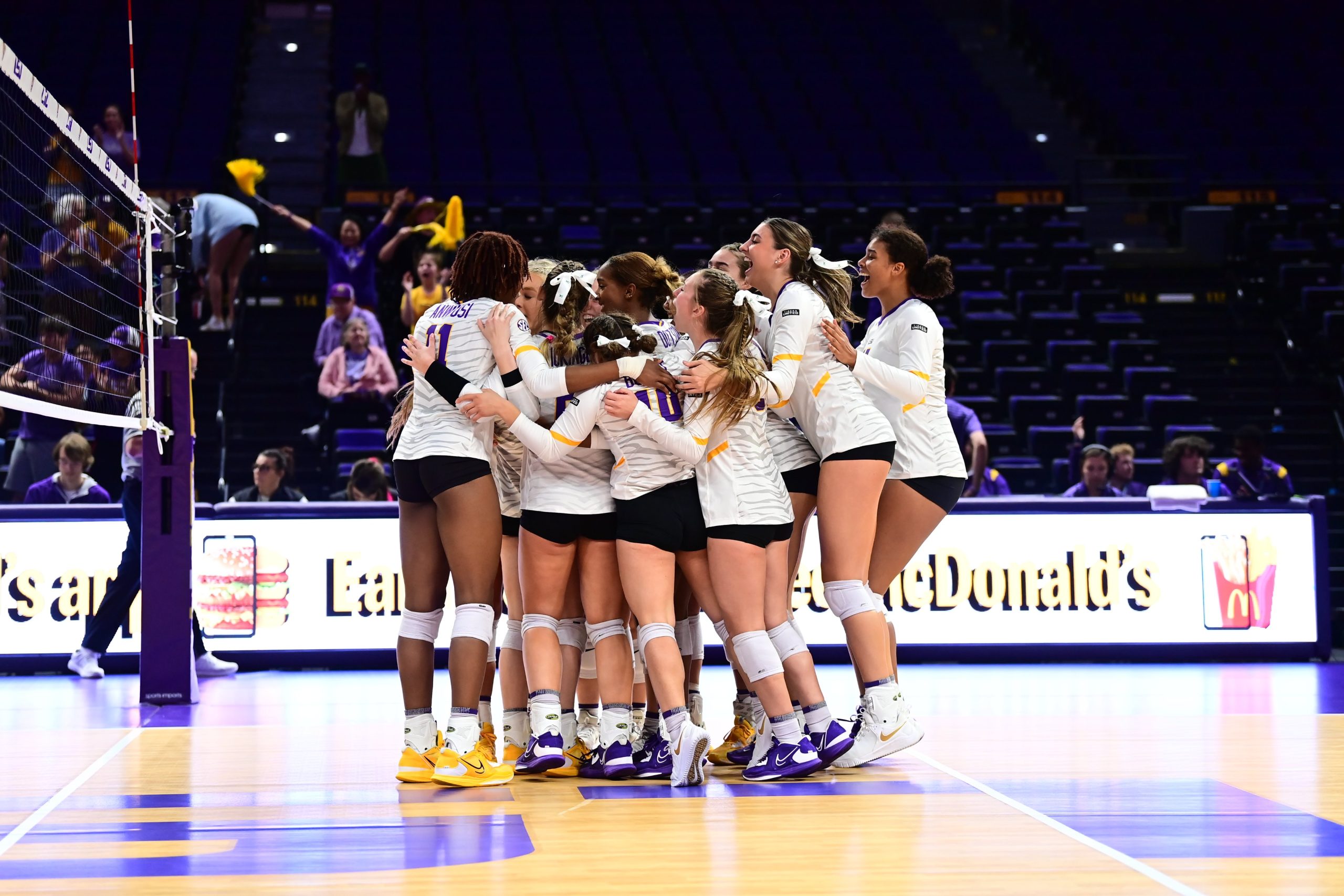 LSU's volleyball team knocked Auburn from the ranks of the unbeaten Wednesday with a five-set victory in the Pete Maravich Assembly Center.
LU (10-6, 4-2 in SEC) had to rally after a first-set 25-22 win. The Tigers dropped the next two sets 20-25 20-25 before coming back to take a 25-21, 15-12 victory and hand Auburn (14-1, 3-1) its first loss of the season.
"I could not be prouder of a team that I am of this team," LSU volleyball coach Tonya Johnson said. "The grit and fight we showed was unbelievable. We could have laid down in the fourth set, but we made up our minds that we wanted to come back and wanted to compete. We wanted to finish, and we did. The execution at the end of set four and in set five was just high-level volleyball. I am super proud of them, and I hope that this is a win that gave us confirmation on how good of a team we can be if we put our minds to it and focus on what needs to be done."
LSU's played five-set matches in five of its last six contest since beginning SEC play and has lost only one of those matches.
Outside hitter Sanaa Dotson turned in her fifth double-double of the season with 22 kills and 13 digs. Outside hitter Paige Flickinger followed with a double-double of her own with 11 kills and 11 digs and a match-high two aces. Right side Hannah Jacobs added 10 kills and a block.
Middle blocker Anita Anwusi led LSU with six blocks and added seven kills, while defensive specialist Jill Bohnet set a career-high 24 digs. Libero Ella Larkin completes a list of four Tigers with 10 or more digs with 16.
Setters Josie Vondran and Maddie Waak directed the offense well. Vondran was a dig shy of a double-double with 30 assists, five blocks and three kills. Waak had 21 assists and matched Flickinger's two aces.