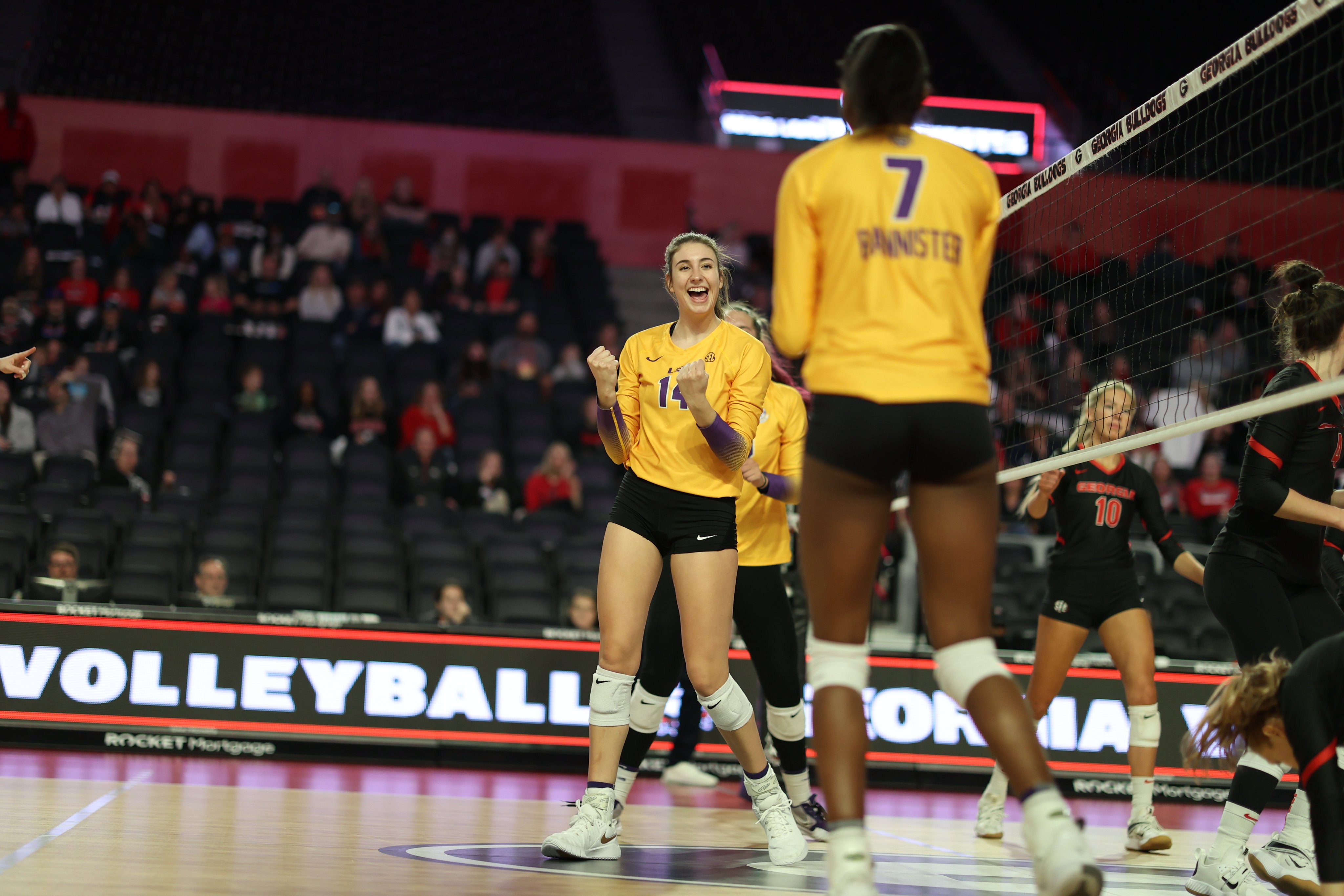 LSU's volleyball team closed out the regular season with a marathon five-set setback in Southeastern Conference action Saturday at Georgia.
The Tigers (13-14, 9-9 in SEC) won the first and fourth sets 25-16, 25-20, but dropped the second and third sets 25-21, 25-19 and fifth and deciding set, 15-11.
"I think we fought as hard as we could fight. Unfortunately, we ended up on the wrong side of things," LSU volleyball coach Fran Flory. "We did not play as gritty as we needed to. We started great but we could not maintain it. It was a hard-fought match. You must credit Georgia because they made some incredible plays. They dictated the outcome more than we did and that is the story of the match. It is sad to end for these seniors, but they gave their heart to this program, and we appreciate them."
Outside hitter Taylor Bannister registered another season-high with 29 kills and hit .511 attacking percentage on the day. She also had 10 digs for her 17th career double-double. Outside hitter Kylie DeBerg added 11 digs, nine kills, three aces and three blocks.
Setter Ella Larking notched another double-double with 51 assists and 11 digs, while also adding three aces and three blocks. Libero Raigen Cianciulli led all players with 19 digs.