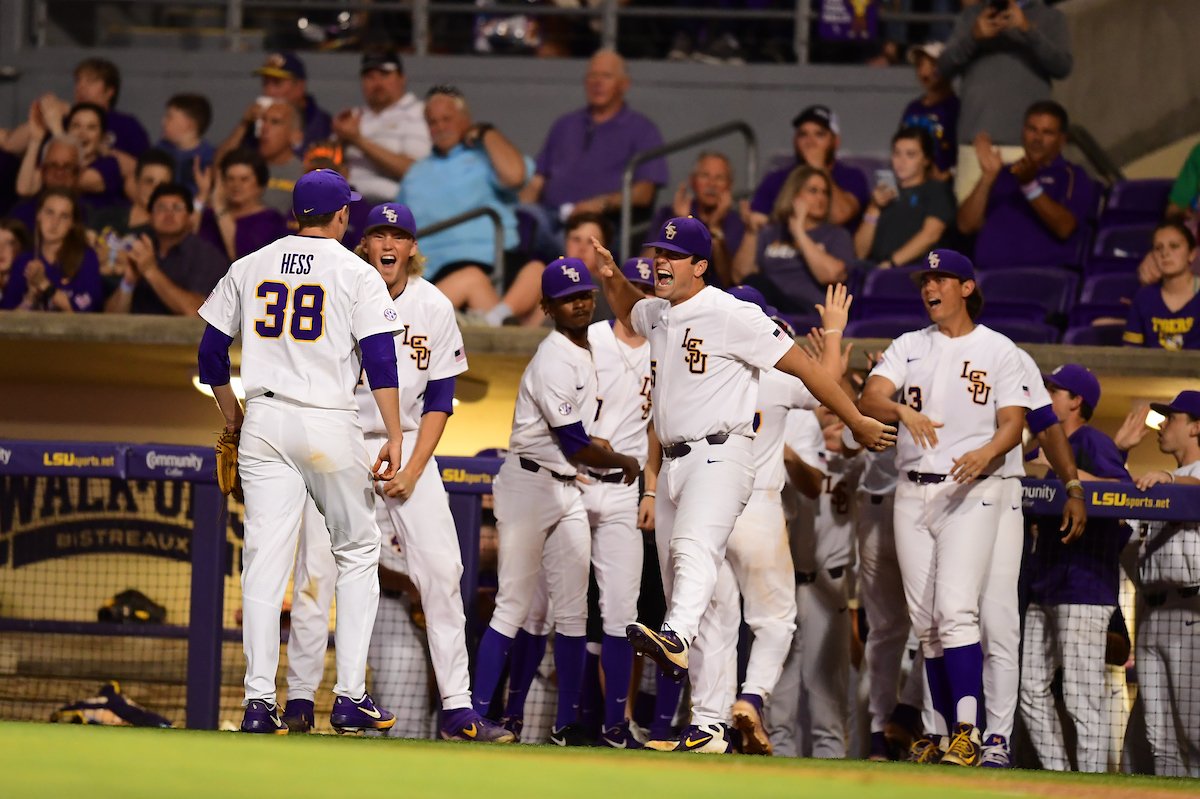 All of LSU's hard work at the SEC Tournament this week has officially paid off.
Baton Rouge will serve as one of 16 host sites for the NCAA Tournament, the NCAA announced on Sunday night. LSU's potential road to Omaha will begin at Alex Box Stadium next weekend.
LSU will find out what three teams are coming to the Baton Rouge Regional as well as regional pairings on Monday morning. The NCAA selection show will air at 11 a.m. CT on ESPNU.
The Tigers finished the regular season very much on the bubble to host an NCAA Regional. LSU won three games during a wild week in Hoover to secure hosting rights, including a mercy-rule drubbing of Mississippi State.
This will be the seventh time in the past eight years that Alex Box Stadium plays host to an NCAA Regional. LSU is not expected to receive a top-eight national seed.
The 16 regional sites, with host institutions and records are as follows:
• Athens, Georgia – Georgia (44-15)
• Atlanta, Georgia – Georgia Tech (41-17)
• Baton Rouge, Louisiana – LSU (37-24)
• Chapel Hill, North Carolina – North Carolina (42-17)
• Corvallis, Oregon – Oregon St. (36-18-1)
• Fayetteville, Arkansas – Arkansas (41-17)
• Greenville, North Carolina – East Carolina (43-15)
• Los Angeles, California – UCLA (47-8)
• Louisville, Kentucky – Louisville (43-15)
• Lubbock, Texas – Texas Tech (39-17)
• Morgantown, West Virginia – West Virginia (37-20)
• Nashville, Tennessee – Vanderbilt (49-10)
• Oxford, Mississippi – Ole Miss (37-25)
• Stanford, California – Stanford (41-11)
• Starkville, Mississippi – Mississippi St. (46-13)
• Stillwater, Oklahoma – Oklahoma St. (35-18)