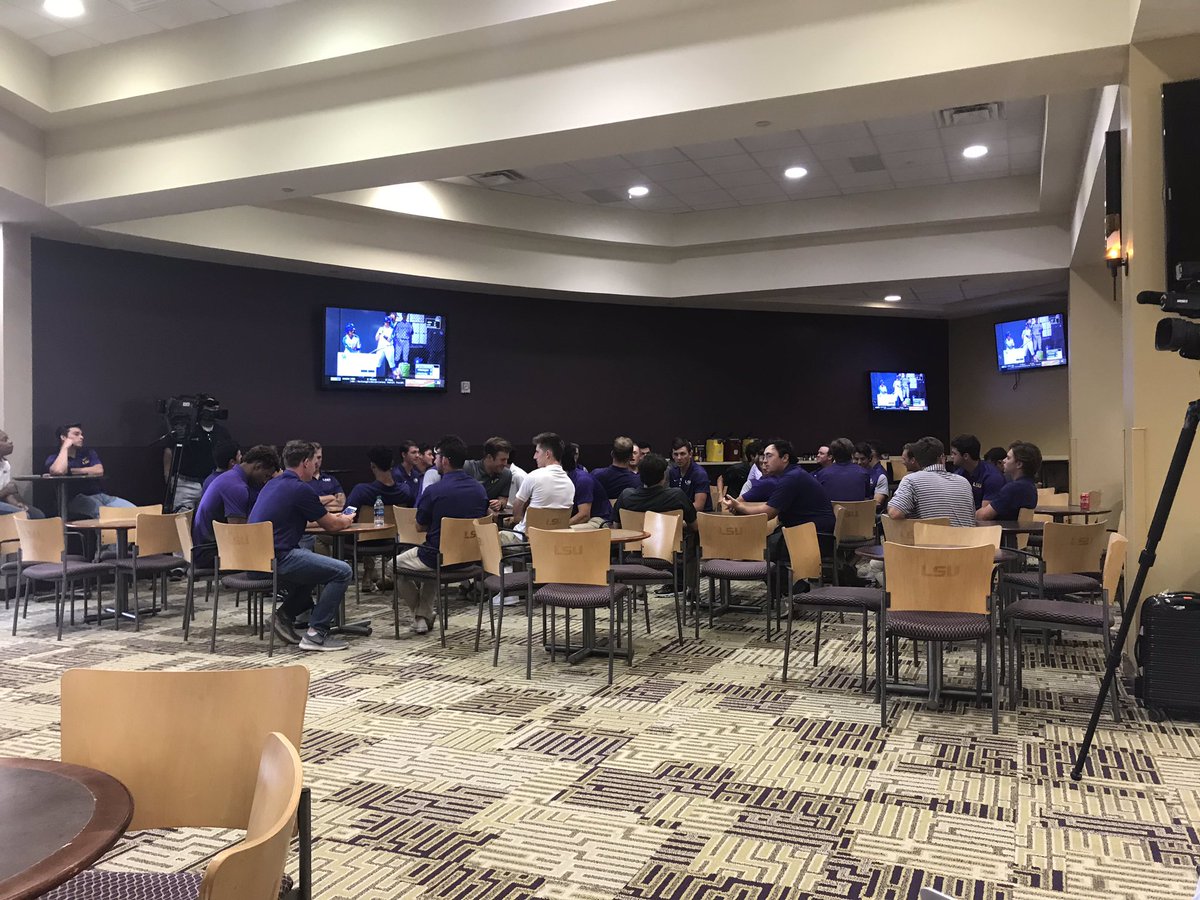 The Baton Rouge Regional won't be short on story lines, but rest assured: Willie Carmona and Travis Jankowski won't be walking through that door.
LSU received the No. 13 overall seed and will host No. 2 Arizona State, No. 3 Southern Miss and No. 4 Stony Brook in an NCAA Regional this coming weekend.
Arizona State is one of college baseball's blue bloods and Southern Miss has an annual NCAA Tournament team, but all attention immediately went to the No. 4 seed from Long Island when the brackets were revealed — understandably so.
"As soon as I saw our first opponent's name up there, i knew it would bring back a lot of thoughts about what happened in 2012," LSU coach Paul Mainieri said. "In all honestly, this year has nothing to do with 2012."
The coach continued: "Back in 2012 they were a phenomenal team. And I don't know if this team is as good as that team, but that team was unbelievable … In all honestly, I thought they were better than us."
LSU will begin its NCAA Tournament on Friday at 6 p.m. with a rematch of that infamous 2012 Baton Rouge Super Regional.
None of the same players remain for LSU or Stony Brook, obviously. Mainieri and pitching coach Alan Dunn are the only current LSU personnel who had a hand in that weekend.
"This is a completely different year, and we're a completely different team," Mainieri said.
Most members of this current club weren't even in high school yet when Stony Brook shocked the world at Alex Box Stadium.
Josh Smith remembers watching the game on television from across town, his mind already set on playing at LSU one day.
Same for Antoine Duplantis, who had an even more personal stake. His family was close with the family of then freshman Tyler Moore, who hit a game-tying home run and scored the winning run in the series opener.
"We're good family friends with Tyler Moore, and I remember his home run," Duplantis said. "I think he tied it up. I think there were two outs with a 3-2 count and he tied it up, so we were all freaking out. But I'd always watched LSU baseball growing up, so I remember Stony Brook."
On the other end of the spectrum, Zack Hess didn't even watch the game. The Virginia native had no clue at the time that he'd ever end up pitching for the Tigers.
The Baton Rouge Regional will begin with Arizona State and Southern Miss facing off at noon on Friday. The four-team tournament will go from there with the winners and losers moving into separate brackets.
LSU must first decide how to deploy its three starting pitchers: Cole Henry, Landon Marceaux and Eric Walker. Mainieri said the staff would come to a decision quickly, but that he wouldn't make any announcement until Thursday.
Looking ahead a bit, the winner of the Baton Rouge Regional will face the winner of the Athens Regional, hosted by No. 4 Georgia, in a super regional. Florida State, Florida Atlantic and Mercer round out that regional.
If LSU advances and Georgia does not, there would be a super regional at Alex Box Stadium. If both teams advance, it would set up an all-SEC series in Athens with a trip to Omaha on the line.
The two teams met early in the SEC season with Georgia taking two out of three at home. All three games were decided by two runs or fewer.
"After the series, my comments were that was as evenly-played an SEC series as I could remember," Mainieri said. "I thought the two teams were very similar in a lot of ways … Outside of mentioning it now, were not going to talk about super regionals. We've got our work cut out for us this weekend."