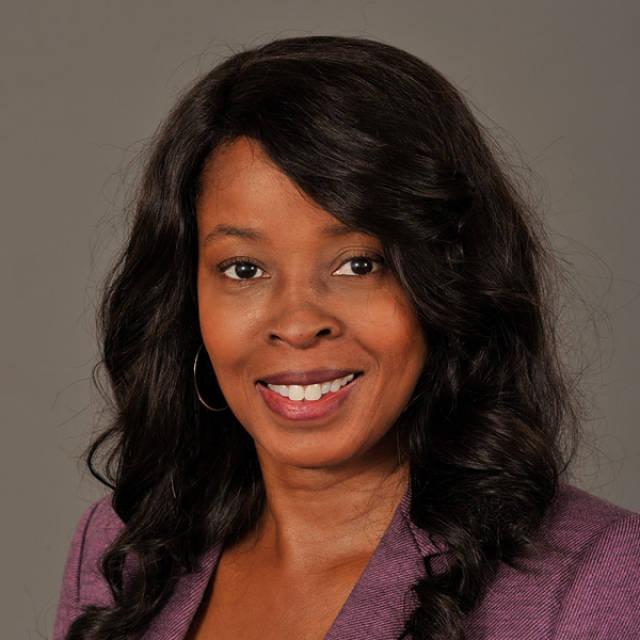 The attorney for former LSU associate athletic director Sharon Lewis has responded to comments from Tigers football coach Brian Kelly supporting running backs coach Frank Wilson, recently named in an amended lawsuit that alleges Wilson "exposed himself" to her in 2013.
The amended suit also alleges that during his first stint as a Tigers assistant coach Wilson "kissed a female employee without her permission" in 2013 without her consent and "sexually harassed" female students and workers from 2012 to 2015.
Kelly, when asked directly by Outkick.com SEC columnist and Tiger Rag contributor Glenn Guilbeau while he met with media members prior to the start of spring practice March 23, said Wilson's status with the program was unchanged.
"We consider those as being egregious, and simply allegations that were unfounded, Kelly said. "It does not affect Frank Wilson and the person that we know. And we stand behind him firmly as a member of our staff."
Larry English, who represents Lewis, responded to Kelly's comments during a March 28 interview with Talk Louisiana host and Tiger Rag president Jim Engster.
"It was offensive," English, who has offices in New York and Shreveport, told Engster with reference to Kelly's remarks. "It should be offensive to everybody. "You know, there is a long history in our country and in the state of Louisiana, for women of (color), when they come forward and say they have been sexually assaulted, their voices are drowned out and they're not taken seriously."
The allegations made by Lewis allegedly occurred when Wilson was a member of former LSU coach Les Miles' staff.
Lewis filed a $50 million lawsuit against LSU in April 2021, claiming she was a victim of retaliation for reporting allegations that Miles sexually harassed student workers. Claims that LSU officials violated the Racketeering Influenced and Corrupt Organizations (RICO) Act to cover up Title IX complaints were dismissed from the suit on Dec. 2.
Lewis – fired by LSU as associate athletic director of football recruiting and alumni relations in early January – amended her suit in early March to include the allegations naming Wilson, a recruiting expert who was hired by Kelly in December following stints as head coach at UTSA and McNeese.
English suggested the allegations by Lewis, who does remain as the elected president of LSU's National L Club Board of Directors with a term that runs through the end of 2024, are supported by investigative reporting by USA TODAY, which he called "one of the most reputable newspapers in the world."
"They published a story not only from what Lewis alleged against him, but two other victims, they provided USA TODAY text messages that were contemporaneous, at that time," English told WRKF 89.3 FM's Engster. "But unfortunately Coach Kelly as well as (LSU) President (William F.) Tate (IV) continue to move forward … at LSU, where sexual assault victims are not taken seriously, and they continue to put winning football above everything."
Wilson has not yet publicly addressed the allegations.
Tiger Rag sought comment from Kelly, Tate and Wilson on English's remarks with a request made through an LSU spokesman. LSU declined comment, citing the active litigation, the spokesman said.
In early March, after Lewis' suit was amended, LSU issued the following statement to The (Lafayette, La.) Daily Advertiser and the USA TODAY Network: "We are unaware of any prior allegations against Frank Wilson, and there is no evidence that any such allegations were ever reported to LSU officials. Further, none of these allegations were shared during the highly visible, independent Title IX review that LSU initiated last year."
English previously said Lewis reported the claims to LSU officials Verge Ausberry and Miriam Segar, but no actions were taken against Wilson.
LSU suspended Ausberry for 30 days without pay and Segar for 21 days in March 2021 after the release of the Husch Blackwell Report, an in-depth review that found LSU failed to properly report and investigate allegations of sexual misconduct and domestic violence.