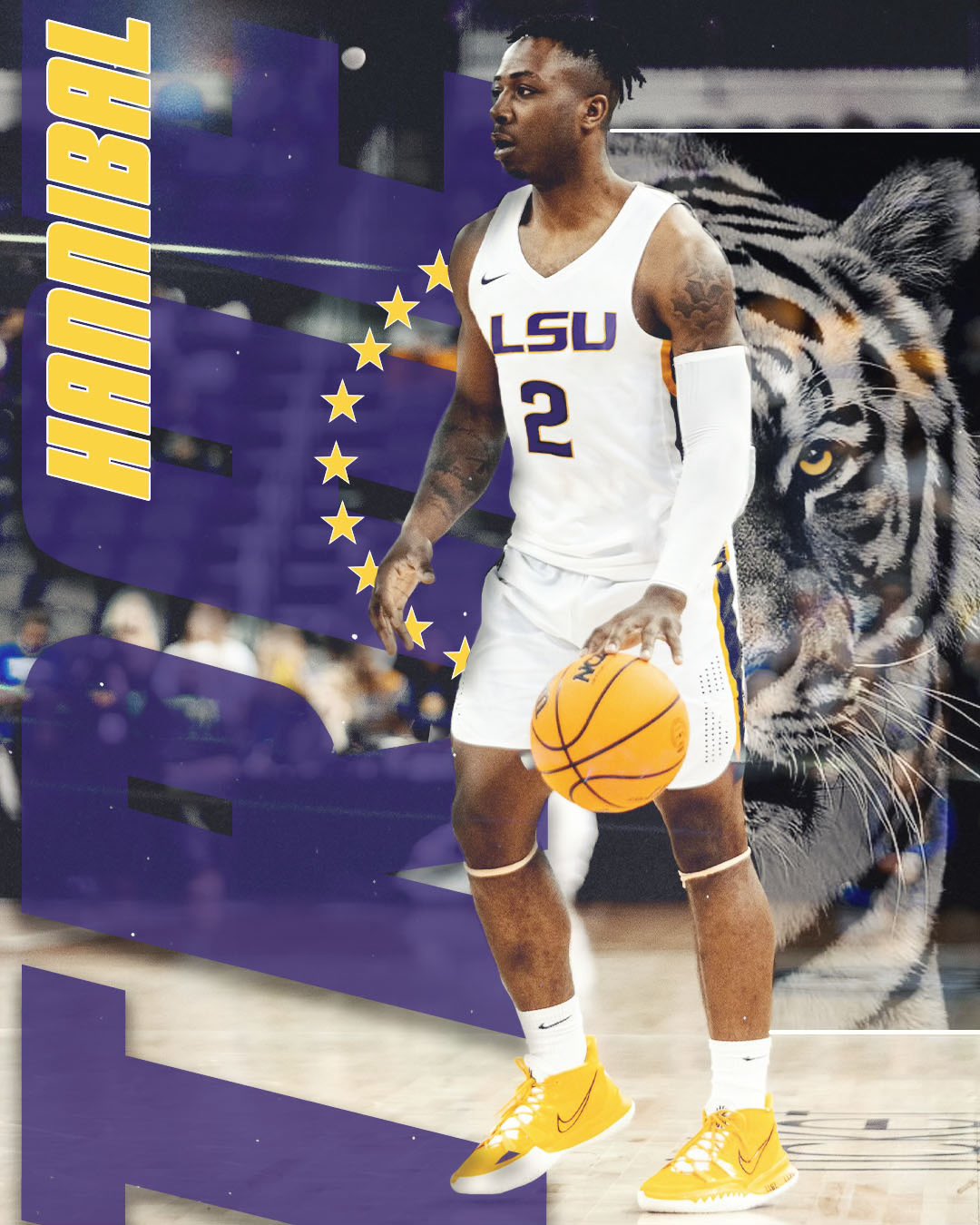 New LSU basketball coach Matt McMahon has landed another addition from the NCAA transfer portal, and it's another familiar face for the former Murray State coach.
Trae Hannibal sent a message to Baton Rouge late Thursday night, writing "Let's get ittt" with a picture portraying him wearing an LSU uniform.
LSU confirmed Hannibal's signing Friday morning.
"We are extremely excited to welcome Trae Hannibal to the LSU family," LSU men's coach Matt McMahon said in a university release. "He had an outstanding sophomore season at Murray State. When he decided that he wanted to make a change, he was flooded with offers. We wanted to make sure we had the opportunity to coach him here at LSU.
"He is an explosive guard who will impact our program at both ends of the court. We love his ability to attack off the dribble, his unselfishness, and his aggressiveness on defense. We look forward to his arrival in Baton Rouge this summer."
   Hannibal averaged 9.2 points and 5.1 rebounds while logging an average of 29.1 minutes off the bench in his lone season at Murray State.
Hannibal played on a 31-0 Ohio Valley Tournament-champion Racers team that went 20-0 in regular-season league play and beat San Francisco in the first round of 2022 NCAA Tournament before falling to Saint Peter's. He scored in double figures in both NCAA Tournament games including 18 against San Francisco.
Hannibal shot 8-of-16 from the field and 12-of-14 from the free throw line with 14 rebounds in the two games combined.
The 6-foot-2 guard from Elliott, South Carolina, and Hartsville High in Hartsville, South Carolina, transferred to Murray State from South Carolina, where he averaged 6.0 points in 20 games in 2020-21 for the Gamecocks and 4.0 points, 2.1 rebounds and 1.2 steals as a freshman in 2019-20.
Hannibal was South Carolina's Class 4A co-State Player of the Year coming out of Hartsville, where he averaged 26.8 ppg as a senior including 62 points with 20 rebounds in his final high school game.
Hannibal is LSU's fourth known planned addition for McMahon since he replaced the fired Will Wade, along with former Murray State teammate Justin Hill, Northwestern State transfer Kendal Coleman of Northwestern State and Murray State signee Corneilous Williams.