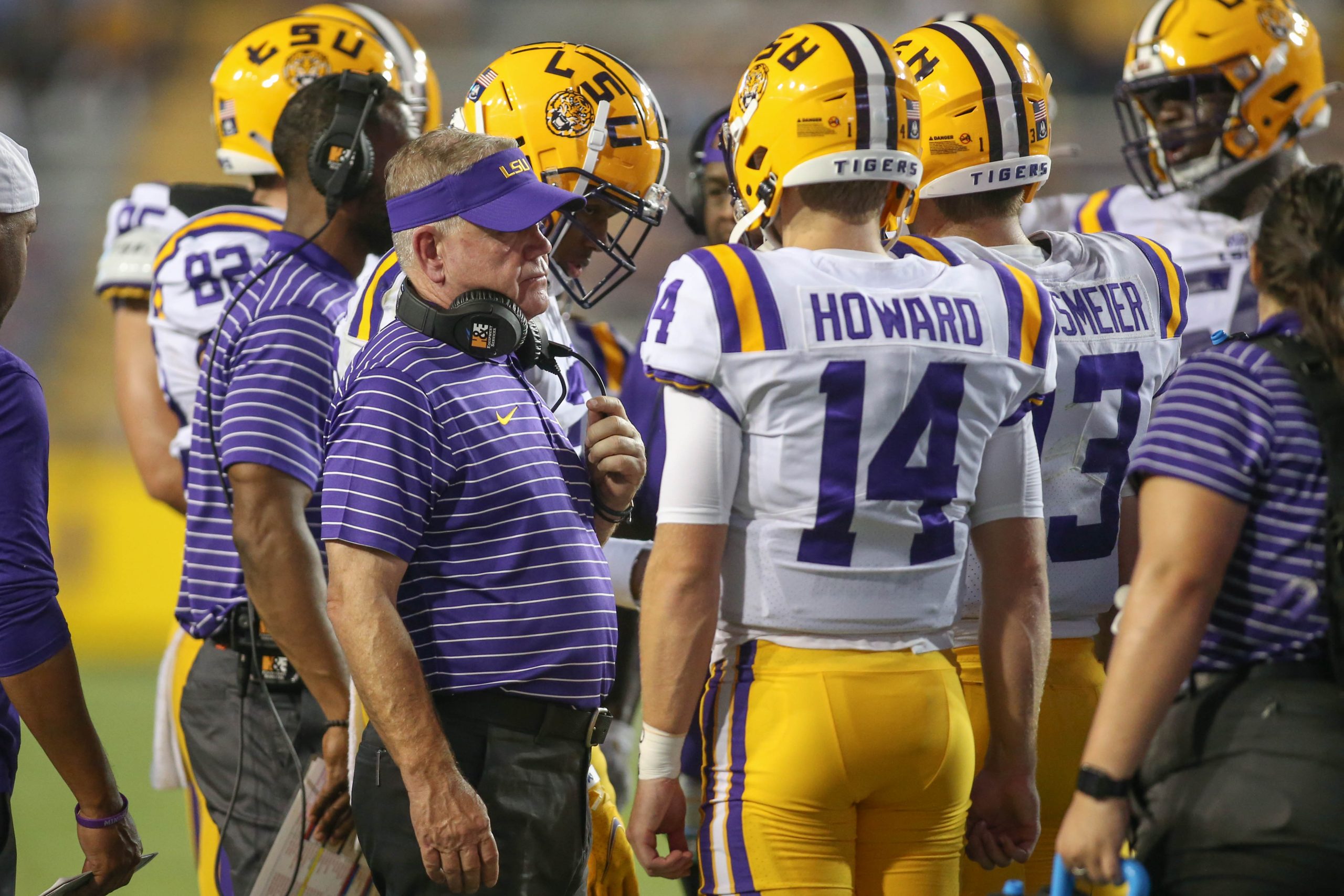 One of LSU's more heralded signees from the NCAA's transfer portal will make his 2022 debut Saturday when the Tigers host Mississippi State in the SEC opener for both teams.
Graduate student Sevyn Banks of Ohio State has progressed enough from a hip injury that will allow the 6-foot-2, 205-pounder to be part of the Tigers' rotation in secondary that looks to combat Mississippi State's Air Raid system led by quarterback Will Rogers.
Graduate student Sevyn Banks of Ohio State has progressed enough from a hip injury that will allow the 6-foot-2, 205-pounder to be part of the Tigers' rotation that will combat Mississippi State's Air Raid system led by quarterback Will Rogers.
"He's going to play," LSU football coach Brian Kelly said during Thursday's post practice news conference. "He's in a place where he feels he can do the things necessary to help our football team win. And I know our trainers feel that way as well. He hasn't played in a while. What type of rotation that is has yet to be determined, but he's ready to play and he will play. I think it's really going to be dependent on how he feels out there and how much rust he has on him."
Kickoff is scheduled for 5 p.m. with the game being televised by ESPN.
Banks arrived at LSU in the summer but the two-year starter at cornerback for the Buckeyes hasn't been dressed in a uniform in either of his team's first two games. He started in 14 of 36 career games at Ohio State and had 43 tackles and two interceptions.
Banks earned third-team preseason All-American honors and was named to the Thorpe Award and Nagurski Trophy watch lists in 2021. He missed the first two games of last season and the final three games of the year and wound up with eight tackles and a pair of pass breakups.
Kelly said fellow cornerback Colby Richardson, also a transfer portal signee from McNeese State, is available to play after suffering a mild thigh contusion in last weeks' 65-17 win over Southern University.
"Really responded well and he's good to go," Kelly said. "He's practiced all week."
Here's what else Kelly had to say:
On why State's defense can affect the quarterback?
"I think it's everything. It's not just the back end. They're disruptive. Coach (Zach) Arnett does a really good job with his system. They've got good players. They've got veteran players that know their system very well. They mix things up. They confuse the quarterback. They're a really good defense. They've proven that statistically; you can see that. They have good players up front, mix things up, confuse the quarterback and again, I think the system itself really puts their kids in a really good position to succeed."

What type of role could Micah Baskerville play?
"He'll play quite a bit. This is kind of tailor made for his skill set. I think he played well against Mississippi State last year and he's got a really good sense of what we want to do in terms of coverage. I think the other thing is you've got to tackle really well; you've got to get guys down in space. You're fighting for every blade of grass. You got to get them because they're a team that certainly puts themselves in really good third down situations. as well."

On team's growing identity?
"There's no doubt this is discovery each week, good and bad. And it's not just necessarily tactical and technical. This is still about good habits, bad habits, how to practice. In some instances when you're not 100%, can you give me can you give me 100% of 80? All those things we're kind of going through that process right now. I think it's going to be something that continues to evolve. We're still building trust. They need to trust us, and we need to trust them when they tell us something as well."
On week of practice for John Emery Jr.?
"We want to get John in the action, but we feel like with the other backs, they deserve playing time as well. John's not going to be featured kind of like Kayshon (Boutte) was featured. We're excited to get him back. He obviously brings a skill set that that we're impressed with, but we can't put too much on him. He's big, he's physical. He's going to help us in pass protection. He catches the ball well out of the backfield, but we have to be realistic with our expectations in Game One with him coming out of the gates."
On progression of offensive line thus far?
"I think there's been better communication up front. We had a very inexperienced center that we were trying to really force in a very short window into that position with Garrett (Dellinger). He gave us everything he could, but we needed to make a change there to gain a little bit more experience and (Charles) Turner has done a really nice job there. We've gained a lot of what we would consider real good communication along the front five there. I think they just need time together. We're going to have new guys playing each and every weekend. They're rotating in, so it's just a process right now that they're just going to need to spend more time together."

Expectations for Sage Ryan and Quency Wiggins?
"Sage has been playing more. I just think consistency and performance for him each and every week is going to gain him some more playing time. He's showing up in practice with consistent performances. He's got to unseat (Greg) Brooks, (Jay) Ward. There's talented guys and (Joe) Foucha's coming back in another week or so. It's a deep group back there. Elevating his performance is what he has to do during the week of practice, and he's doing it. I think you'll see more of them. He's got to be involved in every special teams as well, but we like what he's doing.
(On Wiggins)
"As you know, he's coming off a list Lisfranc sprain. We're going to get him involved in some special teams this week. I wouldn't say he's 100%. He's probably somewhere at 85%. But he's gonna play this week and help us in some special teams. And I think by next week, he should be close to 100%.
Playing status of Xavier Hill?
"He is eligible to play this week. He'll be in the depth (chart). I'm not committing that he'll be playing for us, but he's in our depth. He's going to be working at one of the guard positions."
Challenge in preparing for State's multiple offense?
"They run it effectively. If your edges are too soft, and you're just in a three-man look … if the numbers equal five for five with their five offensive linemen for your five (defensive) guys, they're going to do really well running the football. You've got to mix it up. You've got to be able to go six for five at times, and that's going to give them a opportunity to throw the football. It's a numbers game. You can't just sit the same look are you're going to get gouged."

Difficulty in running against State's defense?
"It's a moving defense, they're not static. They're always moving. There's different looks. With all that movement, we're big up front, we've got to do a great job of matching that movement with multiple looks. Guys that can play standing up or putting their hand on the ground, you're going to get different defensive structures. That in itself the nature of this defense that makes it difficult."