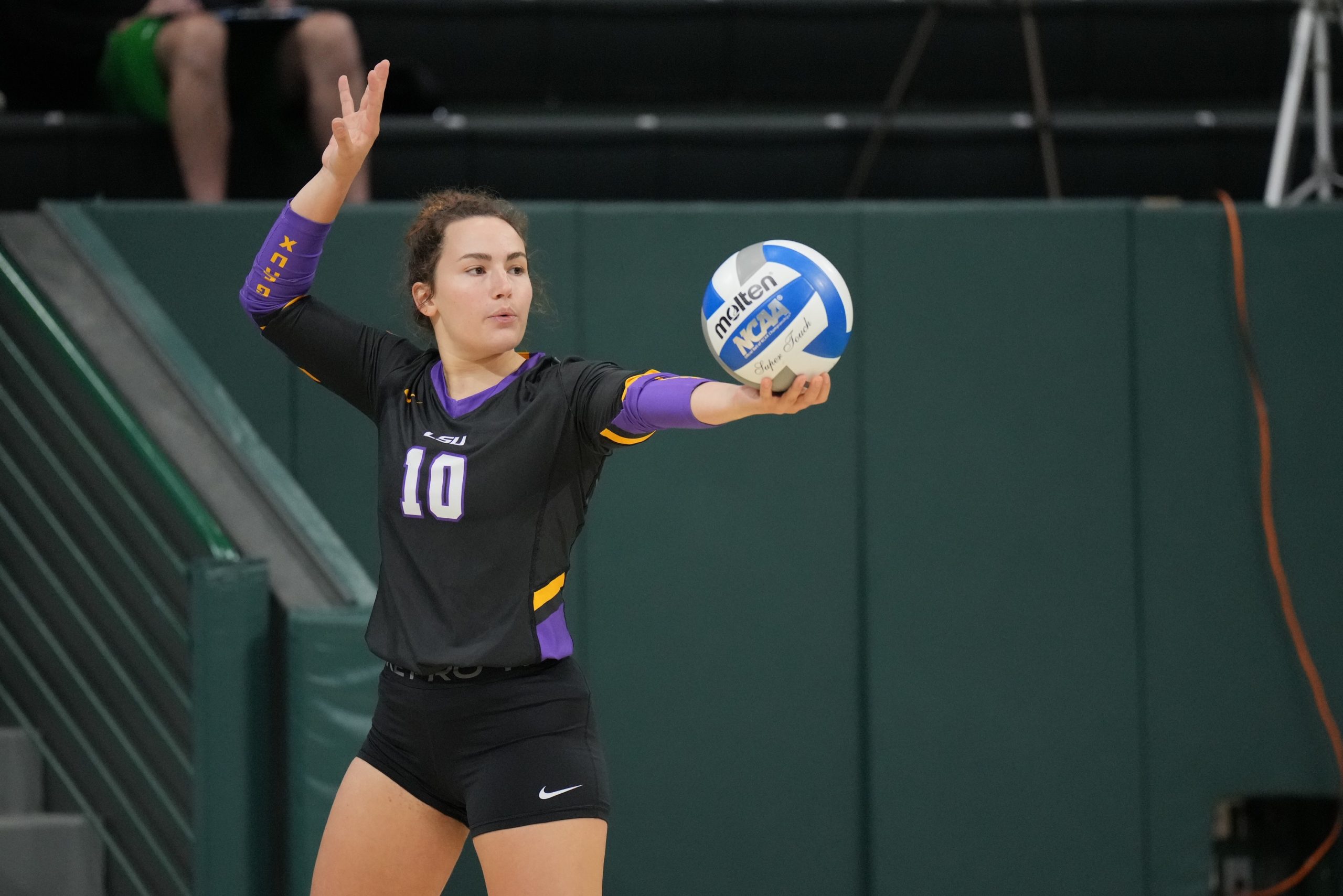 NEW ORLEANS – LSU =opened the Tulane Invitational by sweeping Oregon State 25-18, 27-25, 25-22 Friday night at Fogelman Arena.
It was the fourth sweep of the season for LSU (5-4) which faces host Tulane at 6:30 p.m. Saturday
"I thought we followed the gameplan well and we executed," LSU volleyball coach Tonya Johnson said. "Most importantly, I thought we finished in the crunch times when we needed to, especially in that second set. Winning brings confidence and this team needed some confidence tonight. They needed to come out and compete the way they did and earn a victory. I did not think a lot was given to us. We had to earn this win tonight and our team played well. There was a lot of trust and communication out there."
Outside hitter Sanaa Dotson turned in her fifth consecutive match with 10-plus kills with 14 kills to go with nine digs, one ace and a block. Outside hitter Paige Flickinger had with eight kills and 11 digs, and right side Hannah Jacobs added seven kills and a block.
Setter Josie Vondran handed out 23 assists and added five kills, five digs, one ace and a block. Libero Ella Larkin had a team-high 13 digs, middle blocker Anita Anwusi added three blocks to go along with five kills, and middle blocker Alia Williams had six kills on 15 attacks.