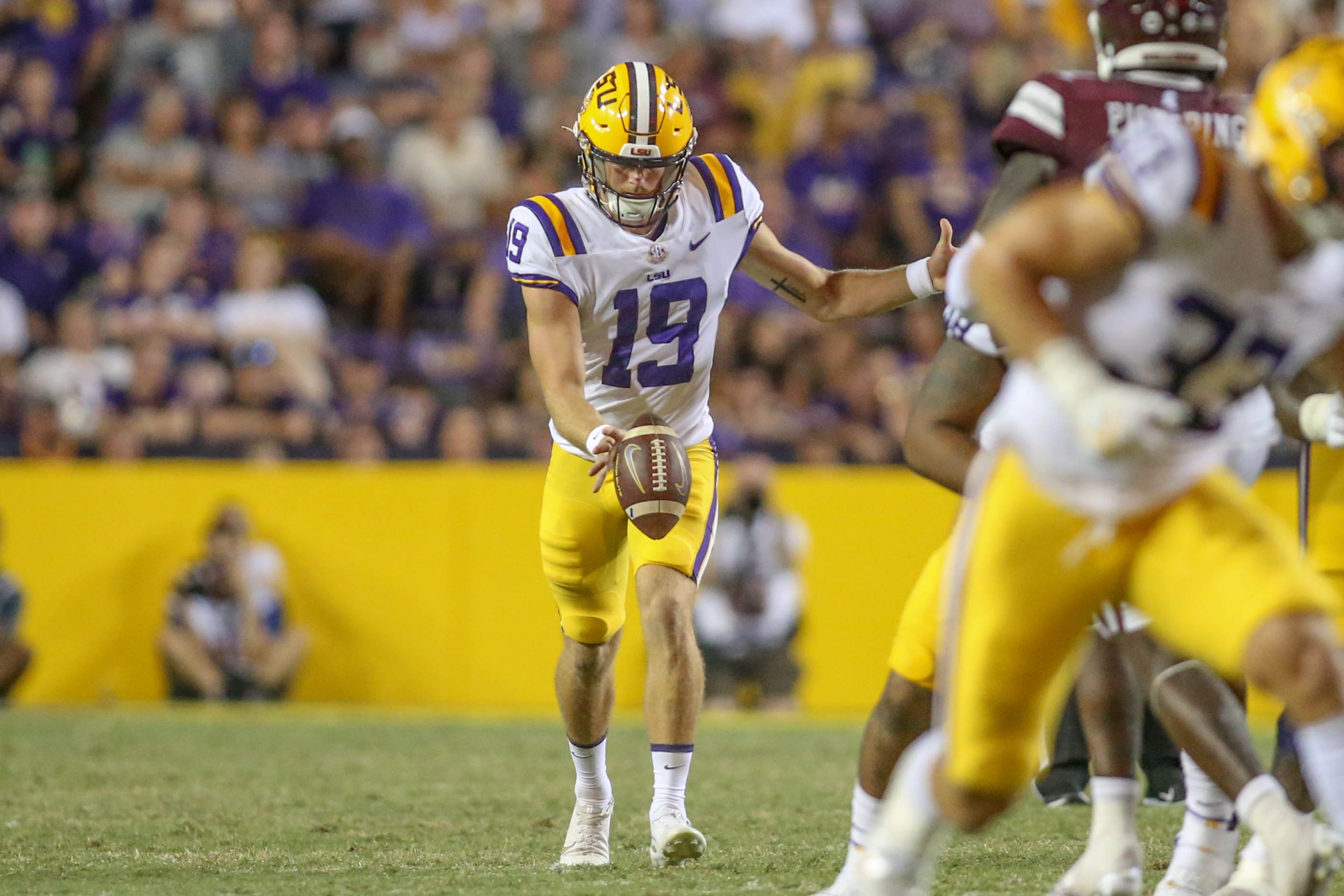 One of the consistent bright spots of LSU's special teams will be back in 2023. Another freshman inside linebacker who displayed promise, though, has decided to enter the NCAA transfer portal.
Senior punter Jay Bramblett announced Wednesday that he will return for a fifth season of eligibility. He was the team's starter the entire season, appearing in all 14 of his team's games and averaged 44.5 yards per punt.
"This year was the most fun I've had playing the game and I'm excited to see the future of LSU football," Bramblett said on his Twitter account. "I'm very thankful for the opportunity to come here. I'm not ready for it to be over. See ya'll back in Baton Rouge for 2023."
Freshman linebacker DeMario Tolan, who appeared in 12 games but did not play in Monday's Citrus Bowl, has entered the transfer portal according to a couple of reports. The 6-foot-2, 222-pounder, who prepped at Dr. Phillips High in Orlando, had 10 tackles with a season-high four stops in a 45-20 win over Ole Miss.
Tolan was a four-start prospect out of Florida and was rated the nation's No. 22 linebacker by ESPN.com.
Bramblett, who played and graduated from Notre Dame in three years, punted 49 times for LSU and ranked fifth in the Southeastern Conference in yards (2,181) and sixth in average. He had a season-high nine punts in a 21-17 road win over Auburn and punted twice for a 51.5-yard average in a 63-7 Citrus Bowl win over Purdue.
Bramblett, a second team Academic All-America selection with a 4.0 grade point average and native of Tuscaloosa, Alabama, had a long punt of 66 yards against Tennessee with 15 punts traveling 50 yards or better. He placed 18 of his punts inside the 20-yard line.
For his career, Bramblett has punted 213 times for an average of 42.3 yards with 67 punts being placed inside the 20.
NOTE: Of LSU's players from the 2022 team that entered the transfer portal, six have committed to new schools – a group that includes wide receiver Jack Bech (TCU), offensive linemen Cam Wire (Tulane), Xavier Hill (Memphis) and Marcus Dumervil (Maryland), tight end Kole Taylor (West Virginia) and cornerback Raydarious Jones (Mississippi State).