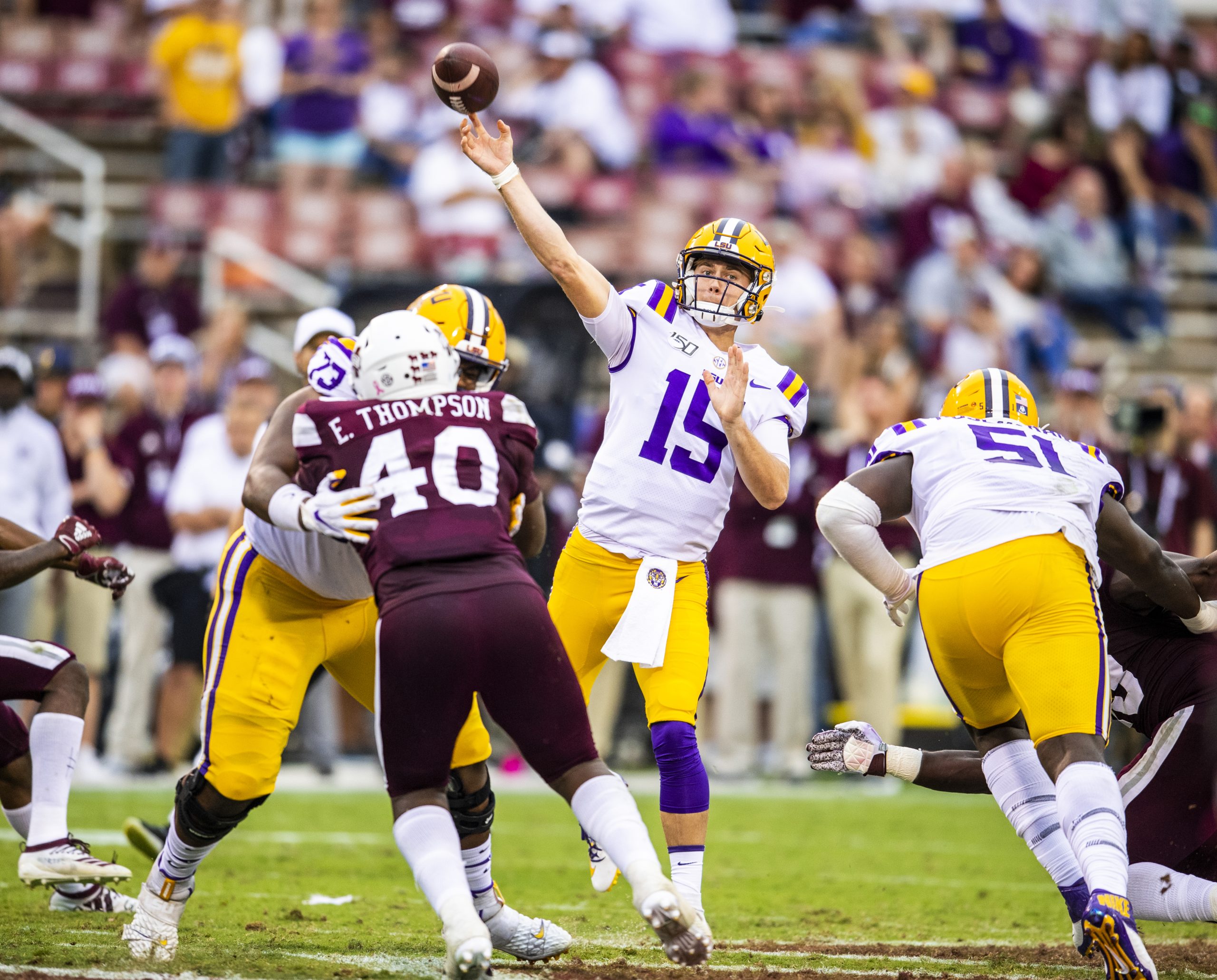 New LSU head football coach Brian Kelly's best recruit came a day after signing day.
Former Tigers' starting quarterback Myles Brennan, who has missed 19 of 22 games the past two seasons because of injuries, withdrew his name from the transfer portal Thursday and announced via his Twitter account he's returning to LSU for his senior season.
Ross Dellenger of Sports Illustrated reported that Kelly called Brennan two days ago and asked him to reconsider his decision to enter the transfer portal.
Brennan passed for more yards (1,112 yards, 11 TDs) in 2020 than any Tigers' QB ever in his first three starts before sustaining a season-ending abdominal tear in a 45-41 loss to Missouri in which he passed for 430 yards and four TDs.
Then, just before preseason camp started this season, he stumbled down steps when his flip flop got caught and he sustained a season-ending broken arm.
Brennan threw for 182 yards as a freshman in 2017 and redshirted in 2018. He served as Joe Burrow's primary backup during the 2019 national title run, throwing for 353 yards and one score. He was a four-star prospect and the No. 152 overall player in the Class of 2016. 
LSU also lost a player to the transfer portal Thursday when junior wide receiver/punt returner Trey Palmer entered his name Thursday. Palmer caught 30 passes for 344 yards with 2 touchdowns. He becomes the third wide receivers to leave the program this year, joining Koy Moore and Deion Smith.