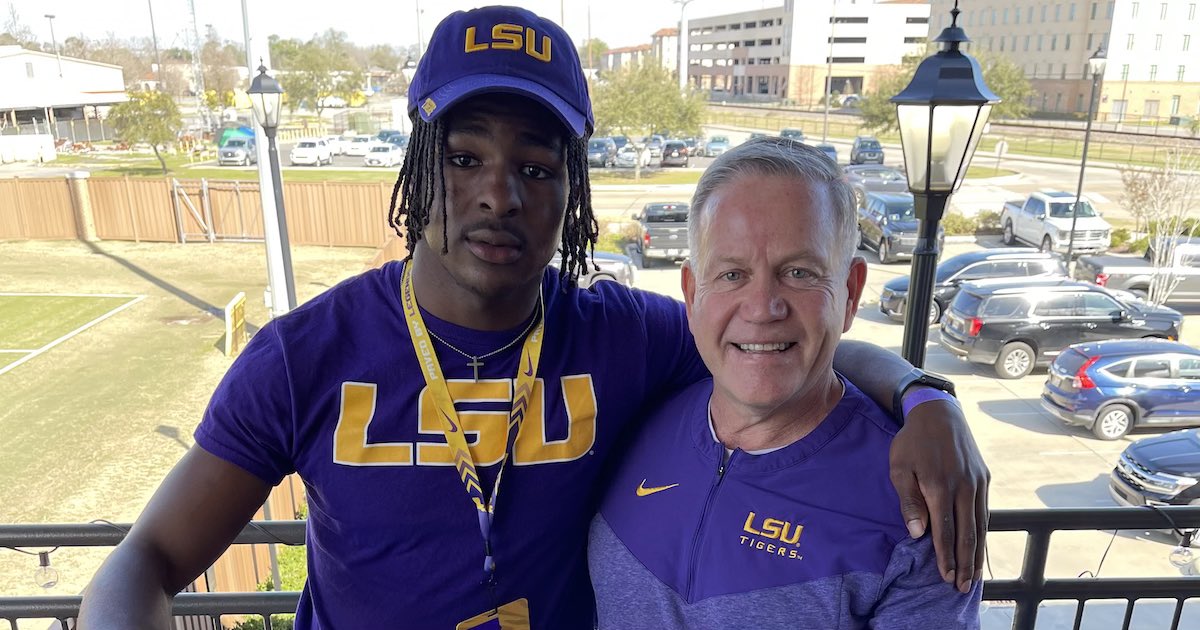 On the heels of one of the more significant weekends of unofficial visitors LSU landed one of the state's top players in this current recruiting class.
Second-year coach Brian Kelly picked up his ninth commitment in the Class of 2024 with a pledge Friday from Destrehan's Kolaj Cobbins.
The 6-foot-4, 210-pound Cobbins, a linebacker/edge rusher, announced the news on his social media account.
"Stayin Home" was affixed to a graphic on his Twitter account in which Cobbins was dressed in an LSU uniform.
"LSU had everything I was looking for and now I get to put on for my state," Cobbins told 247Sports.
LSU ranks as high as No. 2 nationally according to 247Sports. Cobbins in the third in-state prospect for the Tigers with Jonesboro-Hodge's Xavier Atkins having moved to Houston to attend Summer Creek High School.
Cobbins helped Destrehan to a 15-0 record, and Division I state non-select state championship over Ruston in 2022. He was voted to the LSWA's first team Class 5A All-State team at linebacker.
The four-star prospect chose LSU over Texas, Colorado, Michigan, Ole Miss and Oregon. He's been recruited by defensive line coach Jamar Cain for the Tigers.
"I chose LSU because when they offered me their offer stood out the most to me than any other offer I got," Cobbins told On3Sports. "Also, they have everything I'm looking for, great education, great coaches, great environment, NIL, and lastly, it's my home state. I feel safe in Louisiana if things go wrong."
Cobbins is rated as high as the No. 198 overall prospect by 247 and No. 16 linebacker. He's the state's No. 6 ranked player by On3.
"LSU is home," Cobbins told On3 in February. "When I was there, they separated me from the other kids and it's like I'm already an LSU player riding around with the coaches and things like that. Going one on one with Brian Kelly, he told me that most SEC schools want you, but we want you and we need you. That meant a lot to me to hear that."