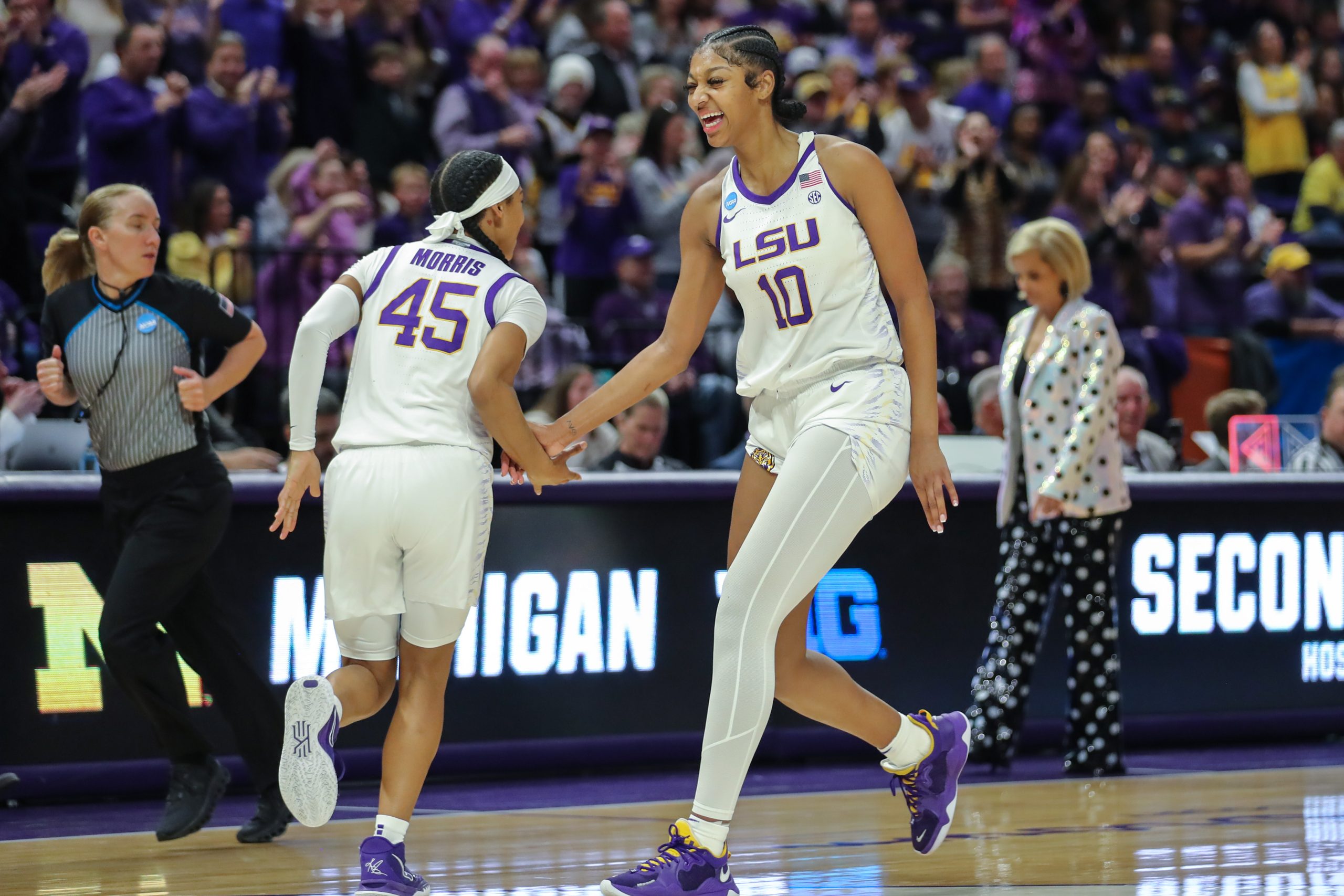 Two of the driving forces in LSU's road to its first Sweet 16 in nine years have been selected regional finalists on the 2022-23 WBCA All-America team.
Sophomore forward Angel Reese and fifth-year senior guard Alexis Morris were named to the list of regional finalists Wednesday. The WBCA's NCAA Division I Coaches' All-America team will be released later this month. Reese and Morris were both named to the Southeastern Conference's first team.
The third-seeded Tigers (30-2) face second-seeded Utah (27-4) in Friday's Sweet 16 at 4 p.m. on ESPN in Greenville, South Carolina.
Reese, a transfer from Maryland, is the team's leading scorer (23.8) and rebounder (15.7), topping the SEC in both categories during the regular season where LSU was the league's runner-up to South Carolina.
Reese established a school record with 30 double-doubles, including a highlight reel performance during the first two rounds of LSU's NCAA Tournament against Hawaii and Michigan. She averaged 29.5 points, 19.5 rebounds, 4.5 blocks, 3 steals and three assists during her team's two wins in the Pete Maravich Assembly Center.
The native of Baltimore, Maryland was selected the SEC's Player of the Week a record seven times during the regular season.
Morris is LSU's second-leading scorer at 14.7 points and led the Tigers with 4.0 assists. She had eight games this season with 20-plus points, including a career-high 31 in a home win on Jan. 30 over Tennessee.