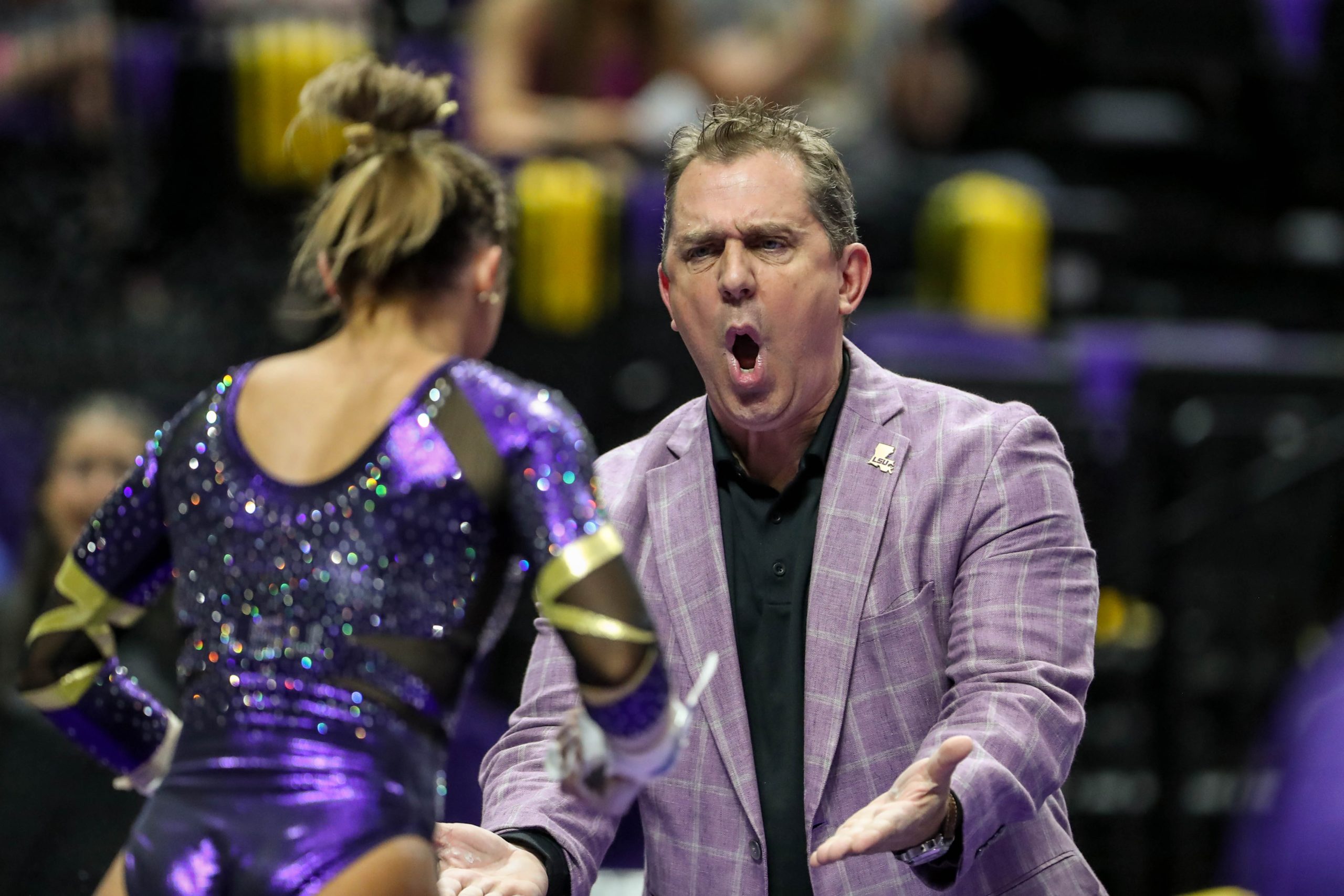 The sixth-ranked LSU gymnastics team secured the No. 2 seed going into the 2023 SEC Championships following a historical regular season finale win over West Virginia.
LSU will look for the program's fifth SEC Championship on Saturday with the squad competing in the evening session along with top-seeded Florida, third-seeded Kentucky and fourth-seeded Alabama.
Session II begins at 7 p.m. at the Gas South Arena in Duluth, Georgia. The conference championships will be televised on SEC Network . Streaming and live stats of the meet will also be available.
LSU will start the meet on bars and rotate to beam and floor before finishing on vault. The squad owns top-10 rankings on all four events as they placed third on vault, fourth on floor, eighth on bars and ninth on beam.
LSU owns an NQS of 197.780, which is the average of a team's top six scores, three of which must be away and the highest score dropped. The Tigers six scores are 198.100, 198.025 and 197.700 from home meets and 197.975, 197.700 and 197.500 away from the PMAC.
The Tigers won its first of three-straight SEC titles in 2017 as well as the inaugural championship in 1981.