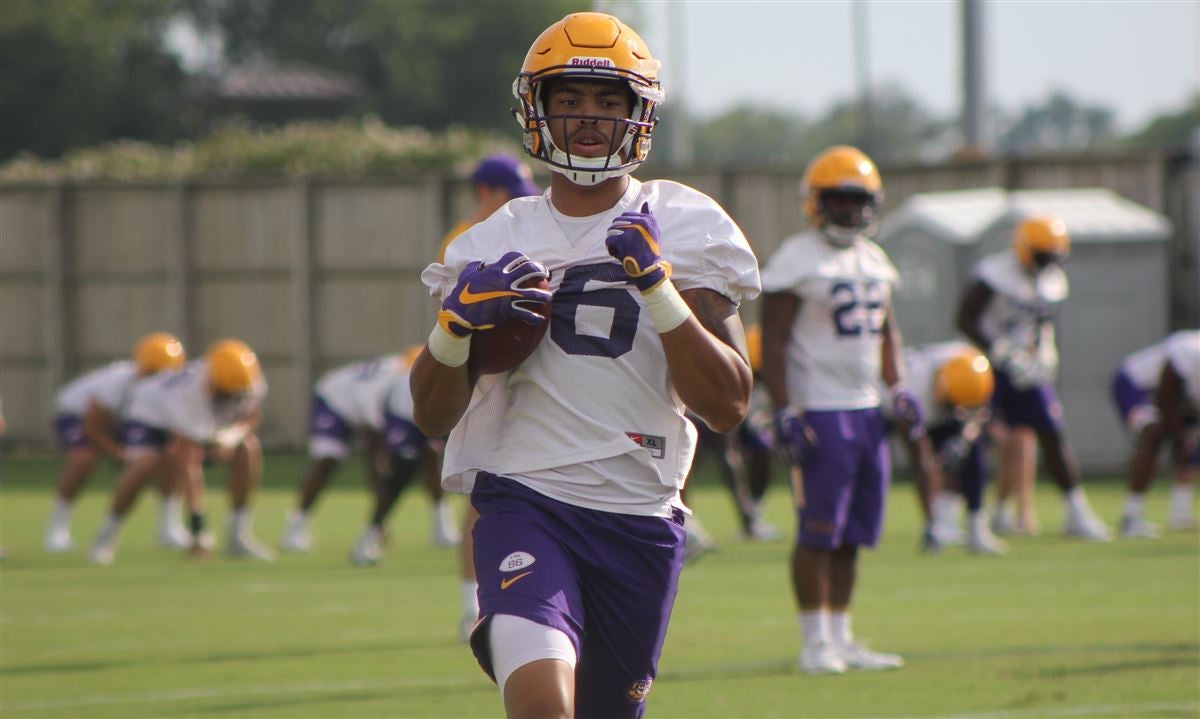 LSU defensive back Mannie Netherly announced Monday on Twitter that he intends to exit the program as he has officially entered the transfer portal less than a week ahead of the Tigers' season opener.
Netherly played in 11 games and recorded three tackles last season as a sophomore.
The announcement came during Ed Orgeron's weekly press luncheon, during which he discussed the competition at cornerback behind starters Kristian Fulton and Derek Stingley, Jr.
Stingley has received a lot of praise and publicity for his immediate rise to the top of the depth chart as a true freshman, but he's not the only new arrival to turn heads.
"We're really, really impressed with (freshman cornerback) Cordale Flott," Orgeron said during the luncheon. "I think Cordale Flott has separated himself. If he would have to start for us right now, we would feel comfortable putting him in."
He also pointed out fellow freshman cornerback Jay Ward as a good tackler, so it seems he feels comfortable with the young athletes filling out the position
Depth Chart Inconsistencies
LSU released a depth chart Friday shortly before Orgeron took the podium, and it looked as though some position battles had been decided.
That is until Orgeron spoke.
The depth chart released by LSU via its twitter page listed Tyler Shelvin as the starting nose tackle and Thaddeus Moss as the starting tight end, but Orgeron contradicted both of those during his presser Monday afternoon.
When asked if Shelvin had earned the starting role, Orgeron responded by saying he and Siaki "Apu" Ika should both be listed as starters.
"They are starters for me," he said.
He said something similar when asked about Thaddeus Moss in camp.
"Thaddeus has had a great camp," he said. "I do believe he and Stephen are considered starters now."
The blunt truth about both of these positions is that it doesn't really matter who gets the official start. Shelvin and Ika are going to split time fairly evenly at nose tackle, while it shouldn't surprise anyone to see Moss and Sullivan on the field at the same time if the Tigers elect to operate in a two-tight end set.
Photo courtesy of 247Sports