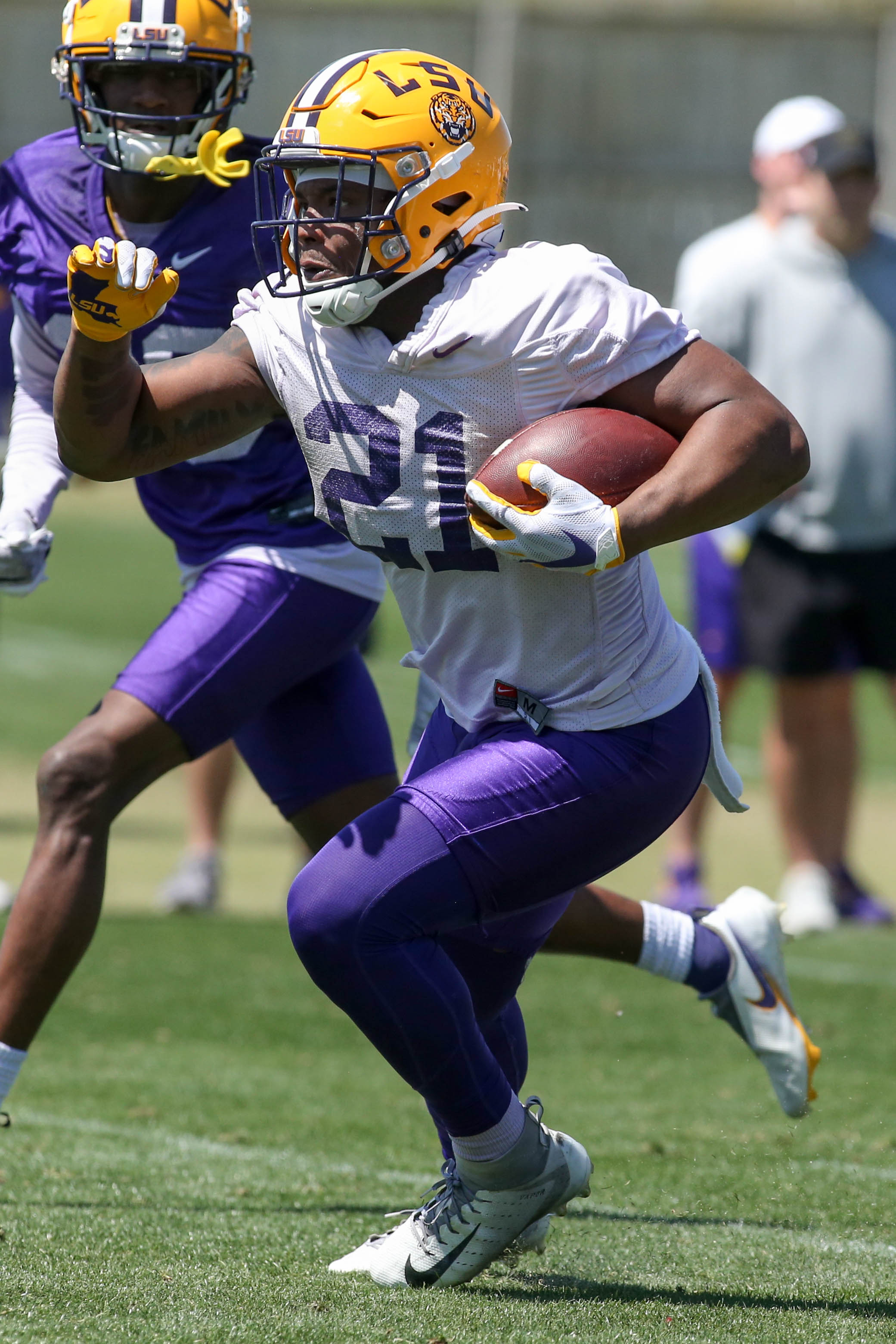 LSU running back Corey Kiner has entered the NCAA transfer portal, he announced Monday on his personal Twitter account.
   Kiner, a product of Roger Bacon High in Cincinnati, appeared in 11 games as a freshman last season. Recruited by former LSU running backs coach Kevin Faulk, he rushed 79 times for 324 yards and two touchdowns. He later divulged that he was transferring home to the University of Cincinnati which was second to LSU in his recruiting process.
Last Saturday, new LSU coach Brian Kelly said Kiner was likely to miss this Saturday's spring game due to a high ankle sprain.
"I want to start off by saying that I really do appreciate the opportunity that I had to come develop myself academically and athletically at LSU," Kiner wrote on Twitter. "I am so grateful for all the friendships and bonds that have been created during my time here in Baton Rouge, Louisiana.
"Thank you to all the staff members who I have encountered athletically and academically. (You) have helped me take a step forward in my life. My time as a tiger has come to an end, I would like to start a new chapter in my life and explore my options to continue my career as a student-athlete elsewhere."
Kiner was caught in a crowded LSU running backs room that will add Penn State transfer Noah Cain this summer.
John Emery Jr., who missed Saturday's practice with an ankle twist sustained during practice last Thursday, is expected to return this season after sitting out in 2021 due to academic ineligibility issues.
Emery has drawn high praise from LSU coaches throughout the spring.
With Kiner and Emery out Saturday and Cain not available yet, Tre Bradford took first-team reps with Armoni Goodwin and Josh Williams rotating in. Goodwin is the other running back along with Kiner in LSU's 2021 recruiting class.
Bradford and Goodwin both took advantage of the extra reps, with Goodwin ripping off a 60-yard run off a direct snap during live play.
Kiner was Ohio's Mr. Football in 2020 at Roger Bacon, where he finished his career ranked No. 10 in Ohio High School Athletic Association history in rushing yards (7,130) and No. 3 in scoring (772 points), rushing touchdowns (116) and total touchdowns (125).