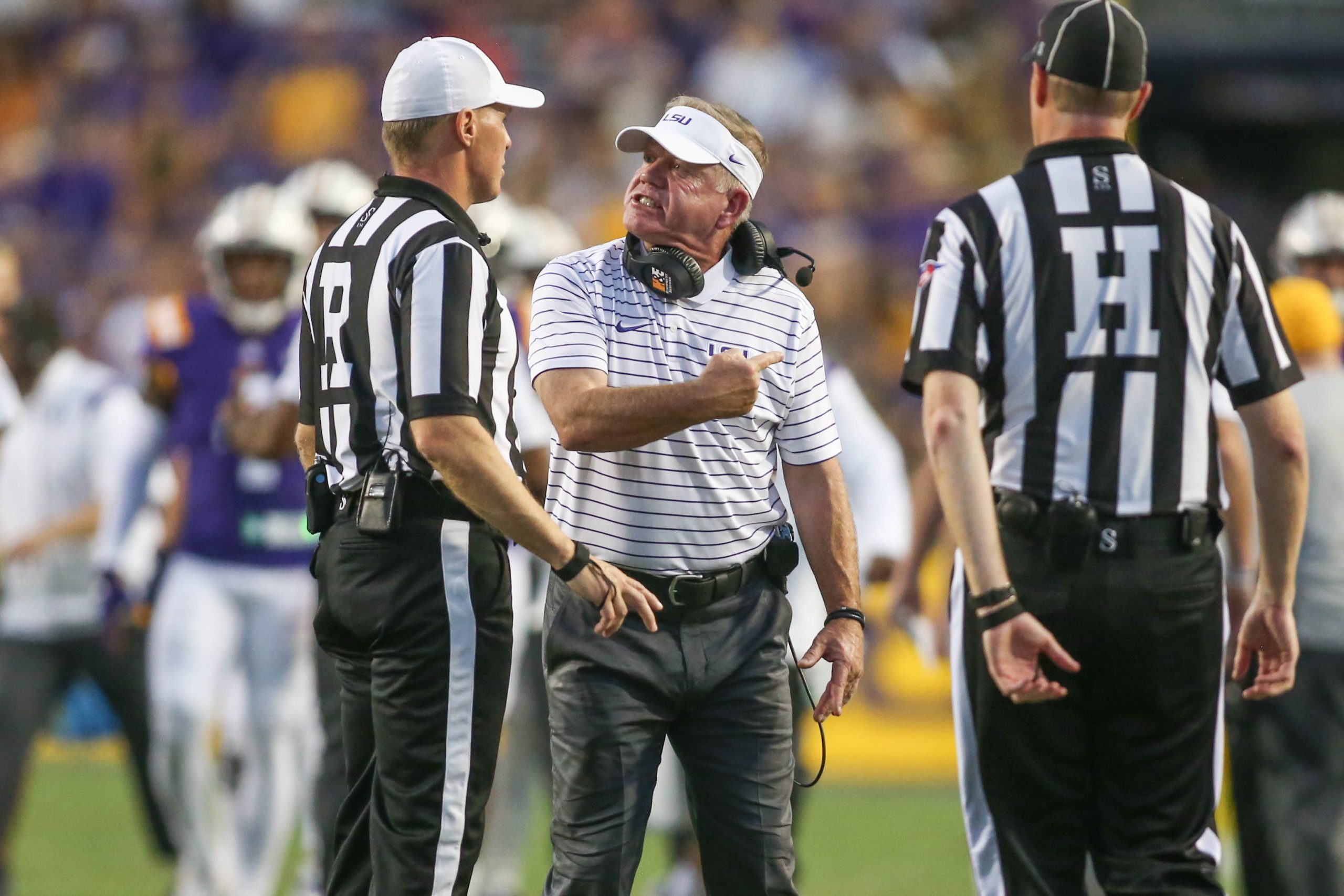 LSU fans, how do you feel about your Brian Kelly now?
With a far better 2022 season result than was expected, optimism is deservedly at a high level for the Tiger fortunes in 2023.
A 10-win season, SEC West title and record-setting bowl blowout have reversed LSU fortunes. And Kelly seems to be the perfect person to steer it after he did the equivalent of turning around a battleship in a bathtub. Most of it is his age and experience in dealing with innumerable obstacles, which prepared him for the new age of college football: NIL, transfer portal and soon, a 12-team playoff that will open up the financial floodgates as we go along.
Hiring a younger coach – anyone still wishing for Billy Napier? – would have been a mistake. Kelly has spent his career "figuring stuff out" and isn't going to be intimidated. He's at one of those schools that will spare no expense in hiring enough people and the right people to handle whatever additional duties needed to manage an elite program.
"I think I have a flexible mindset," Kelly said in an interview with The Advocate recently. "I don't have a fixed mindset where I say, 'OK, this is the way we're doing it. We've got to do it this way. If it doesn't fit this way of thinking, then I'm not going to do it.' I think I'm curious. I like figuring stuff out."
"Would I like it if we didn't have inducements in NIL? Yeah. But I do enjoy figuring it out, too. It's kind of what drives me being in this business for 32 years. I've stayed curious, and I think it's helped me through the changes."
At LSU, Kelly is sitting on a mountain of gold. Three national titles in this century and a brand that is one of the most recognizable in the world. Women's basketball coach Kim Mulkey said it best, and I paraphrase: L-S-U means only one thing in the world's alphabet soup of branding.
But it still has to be managed properly. LSU is by no means a finished product, but it won't be hurriedly pulling in players to plug and play. The transfer portal is now a cherry-picking enterprise to plug in depth and we're talking second or third team players. The Tigers can afford to be choosy at this point and another top 10 recruiting class will fill out the team for future years.
Churning the roster is now a thing. Kelly isn't taking anything for granted, courting and signing former Notre Dame running back Logan Diggs at a position that seems four deep and will have seven scholarship players when freshmen arrive in the fall.
But Kelly isn't taking chances. Three of those players are fifth-year seniors and two can leave early. Two are also coming off injuries and Diggs is a guy who played at Archbishop Rummel and was recruited away to Notre Dame by Kelly two years go. He's worth the effort.
At quarterback, LSU has what amounts these days to an embarrassment of riches with returning starter Jayden Daniels and Garrett Nussmeier, who had a chance to show he could start anywhere else. Daniels will move on, and Nussmeier will take over in 2024 if all goes according to plan, leaving two years at least to develop the next man up.
Nussmeier showed he's ready with strong efforts in the SEC Championship Game against the nation's best defense and the bowl victory against Purdue.
Having an effective returning quarterback is the single best predictor of success. They can't overcome horrible defense and special teams but having that guy behind center always gives a team a chance if it can stay close.
Alabama and Georgia are both starting over in that respect.
Kelly has that pipeline humming. The best programs are built from the inside out, though, and it will take another year or so to get quality depth on the offensive and defensive lines to the level of Alabama and Georgia. But LSU is well within sniffing distance.
And in case any college football fans are quizzically looking to the sky and asking how we got here; you can date the beginning of the current level of the arms race to LSU's hiring of Nick Saban in 2000. At the time, there were only a pair of million dollar coaches: Florida State's Bobby Bowden and Florida's Steve Spurrier. Saban, before coaching a down at LSU became the third.
Saban did every coach in the country a favor with that salary, raising the bar across the country. And when he delivered a national championship three years later, the avalanche picked up speed. LSU began to spend enormous amounts of money on its football physical plant, starting with the $15 million Academic Center for Athletes to help keep the players on the field.
As a side note, that facility was the source of one of Saban's most ironic quotes ever. He said something to the effect that now players wouldn't be majoring in eligibility. I couldn't stop laughing when I heard that. The exact purpose of the building was to keep them eligible.
The schools began to spend on their own programs, the more money began to pile up in obscene amounts. Then it became necessary to share it with the guys doing all the work. Had the NCAA been smarter in fighting the NIL lawsuits, it might not have come to the current state resembling NFL free agency.
Never fear, wiser heads will get a handle on the NIL and transfer portal and continue to tweak it with limitations that will continue the transformation of college football into the NFL model.