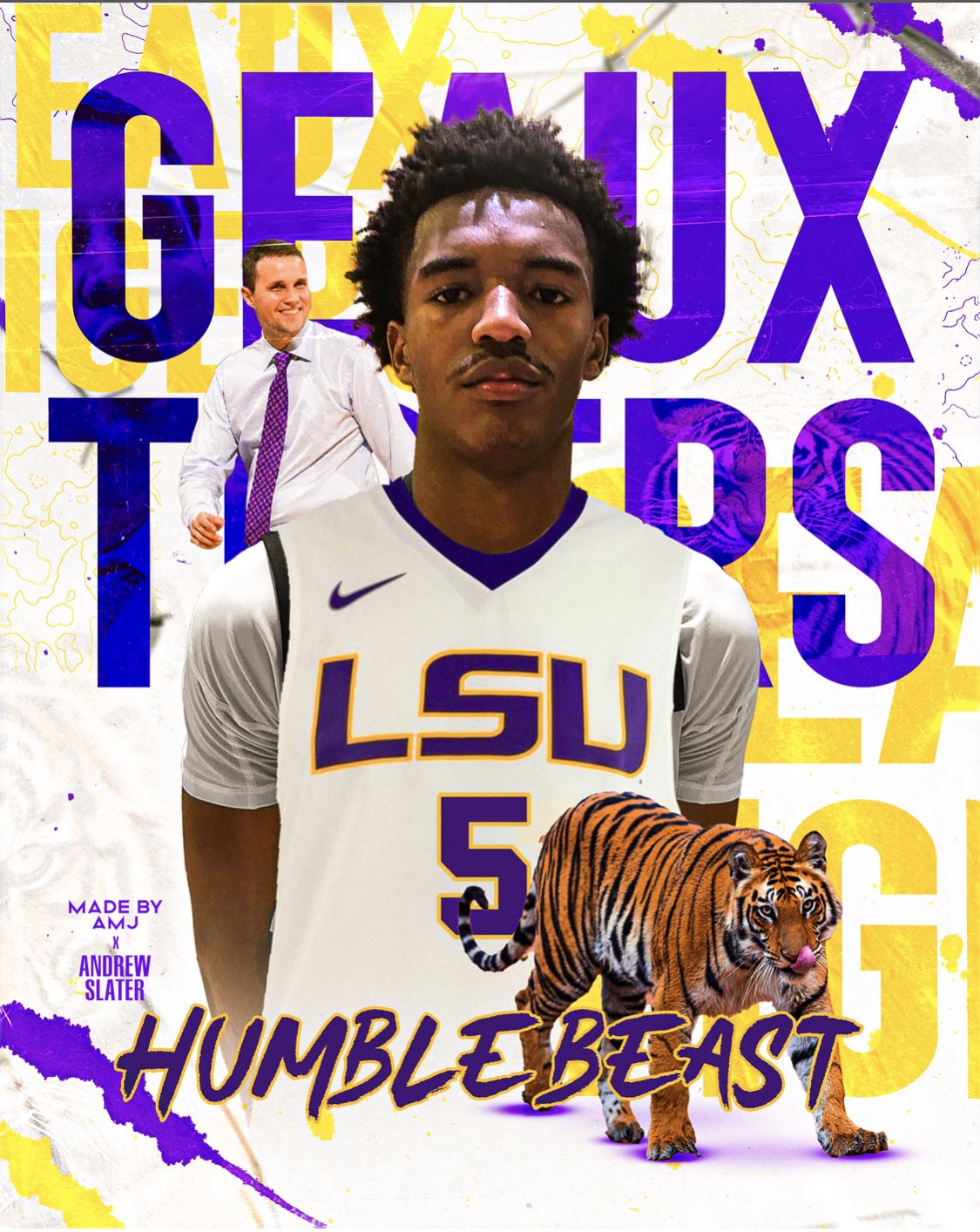 The NCAA has yet to announce sanctions for the LSU men's basketball program and head coach Will Wade after a now-3½-year investigation alleged recruiting violations involving at least 13 recruits.
Meanwhile, Wade continues to land blue-chip recruits.
His latest came on Friday when Julian Phillips, the No. 2 power forward, No. 1 prospect in Missouri and the No. 15 overall prospect in the nation, No. 2 power forward in the country according to 247Sports composite, committed to LSU and its recruiting Class of 2022 over Tennessee, Florida State and USC.
"He showed how much he really wanted me," Phillips said of Wade on The Field of 68 podcast. "I talked to him a lot during the recruitment, almost every day.
The 6-8, 200-pound Phillips visited LSU this past summer.
"The visit was great, me and my family had a great time down there with coach Wade," Phillips told 247Sports. "They have a really nice campus with real nice facilities, and everything was very good when I went down there. Coach Wade loves my game and I've been on multiple zoom calls in the last few weeks where he's breaking down my game and things like that."
Phillips joins 6-8, 175-pound forward Devin Ree, the top-rated player in Mississippi who commited to LSU last December, as the Tigers' Class of 2022 commits. The early signing period starts Nov. 11.
LSU's recruiting class is now rated No. 22 nationally.
Phillips played his first three years at Blythewood (S.C.) High School and was a three-time all-state selection before announcing in August that he was transferring to play his senior season at Link Year in Branson, Missouri. Link Year fields three teams, including Link Year Academy, an elite high school squad that travels and plays a national schedule. Link Year has 38 alums playing Division I basketball and two play professionally.
ESPN recruiting analyst Paul Biancardi likes Phillips because he's a multi-positional player.
"He can play inside and out with effectiveness, his foot speed is excellent and he's loaded with potential because of his versatility to blend many different facets into his game," Biancardi said. "He has so much upside. He could take it to low post and then the mid-post like Carmelo Anthony. The next thing for him is to be a more active rebounder and live out more on the perimeter."
Phillips jumped from being ranked as a top 50 national prospect to a top 15 evaluation this past summer when he demonstrated his vastly improved outside shot playing AAU ball.
"We worked on my shooting and that is something I took very seriously," Phillips told The State newspaper in Columbia, S.C. this summer "Coming into July, I shot the ball really well this summer. Hats off to coach (Christian) Savage and coach Curt Wheeler (AAU coach) and coach Leonard for helping me."I try to play as hard as I can and don't take any plays off. I think I am a versatile forward and can play inside and out."
Phillips was born and raised in a military family. He moved from Texas to Columbia in the third grade so his parents could train at Fort Jackson.
His averages have improved every year in high school, from 11.2 points per game and 7.2 rebounds as a freshman in 2018-19 to 19 points per game and 14 double-doubles as a sophomore in 2019-20 to more than 20 points per game last season.
"I'm looking for a school I can play some good minutes in my freshman year, and come in and make an impact," Phillips told 247Sports in July. "I want to be at a school that will help me develop my game. The ultimate goal is to be an NBA player, so I want a school that will develop my game for the next level."