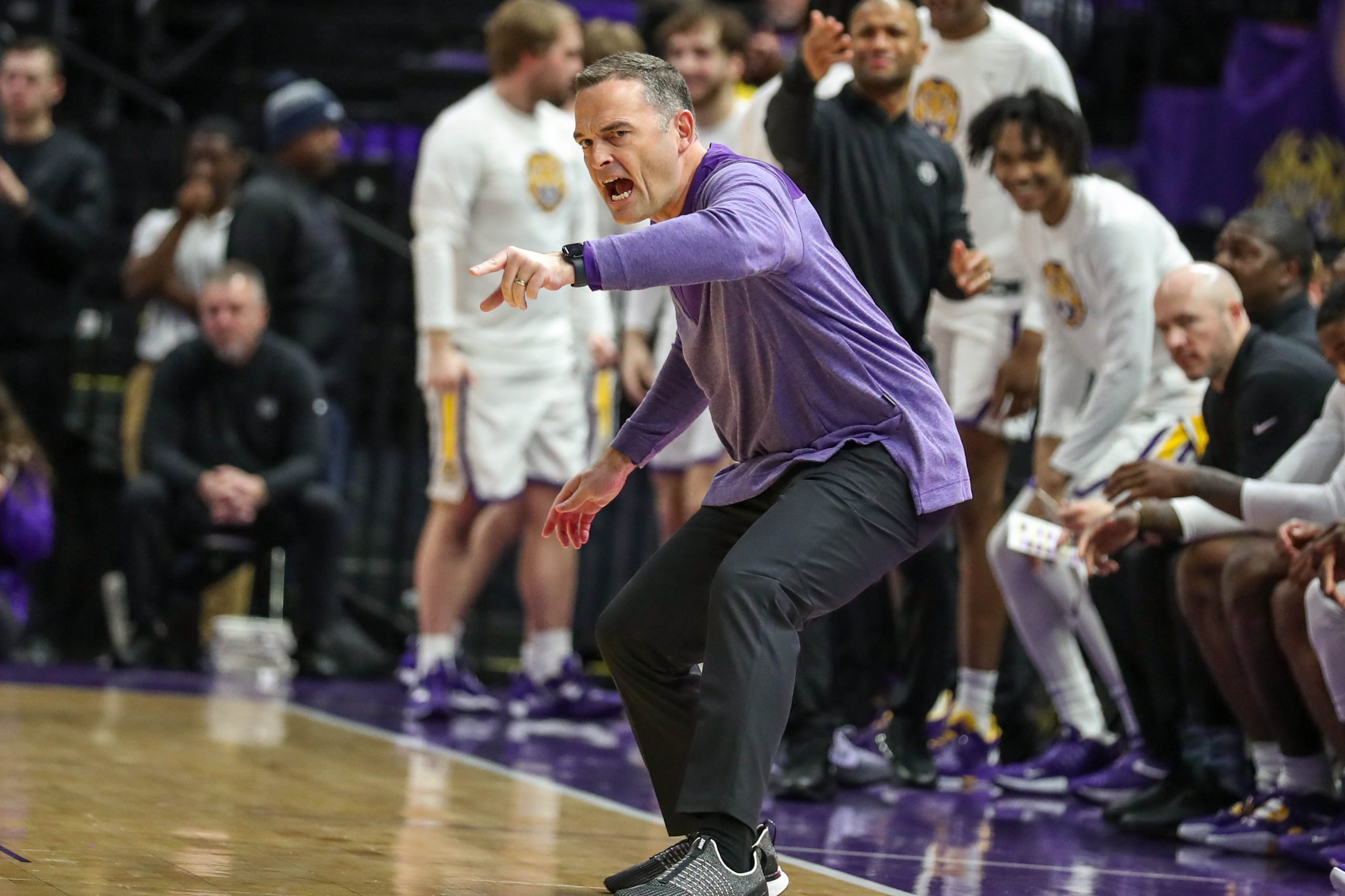 A very difficult season for the LSU men's basketball season has reached postseason when the Tigers face Georgia in Wednesday's 2023 Southeastern Conference Tournament.
No. 14 seed LSU (13-18) is riding a three-game losing streak going into the first round of the tournament at Nashville's Bridgestone Arena against No. 11 Georgia (16-15). The game is scheduled for 8:20 p.m. or 25 minutes after the conclusion of the 6 p.m. game between Ole Miss and South Carolina.
The game will be televised on the SEC Network and carried locally by 98.1-FM.
"When you evaluate it, there's 20-25 minutes of solid-to-good basketball that we've been able to play here of late," LSU's first-year basketball coach Matt McMahon said. "Unfortunately, we've just been unable to sustain that over an entire 40-minute game. I think the best approach for us, we all know the turnover issues and things that are shortcomings for us., so we're 0-0, just work hard these next two days. Hopefully we go into the tournament and play with confidence, loose is a word, I always want us to play that way, loose and confident.
"It's disappointing because you play so well there in stretches, but you ask 'how do you lose two double digits leads in games last week?' Well, we got outscored 33-6 in points off turnovers in both games, which really is difficult to overcome. Our first opponent, Georgia, that was the difference in the game last time. So, ball security will continue to be a point of emphasis if we want to have a chance to win on Wednesday."
On Feb. 14, it was Justin Hill's layup with 4.2 seconds remaining that lifted Georgia to a 65-63 victory over LSU. That layup on a difficult shot came moments after LSU's KJ Williams hit a turnaround jumper in the lane with 11 seconds remaining to give LSU a 63-62 lead.
The teams have met nine times in the SEC Tournament with LSU holding a 6-3 advantage. It will be the first time the teams have met in the tournament since 2014.
"I thought at times the offensive execution was very good in that game (against Georgia)," McMahon said. "The defensive effort was good enough, but the 19 turnovers, just way too much to overcome. Especially against a team that forces around 10 turnovers per game, we have to do a better job of taking care of the ball there. They (Georgia) put an unbelievable amount of pressure on you off the dribble and getting to the free throw line. They just live at the free throw line. Our ability to keep them off the line, protect our paint. We have to do a better job protecting our paint against them. (Braelen) Bridges can really score it down there with his back to the basket. I think those are some of the areas of emphasis there."
KJ Williams, a second team All-SEC selection, had 18 points and nine boards to lead LSU in its earlier meeting with Georgia.
The winner of Wednesday's game advances to face No. 6 seed Vanderbilt at 8:20 p.m. Thursday.