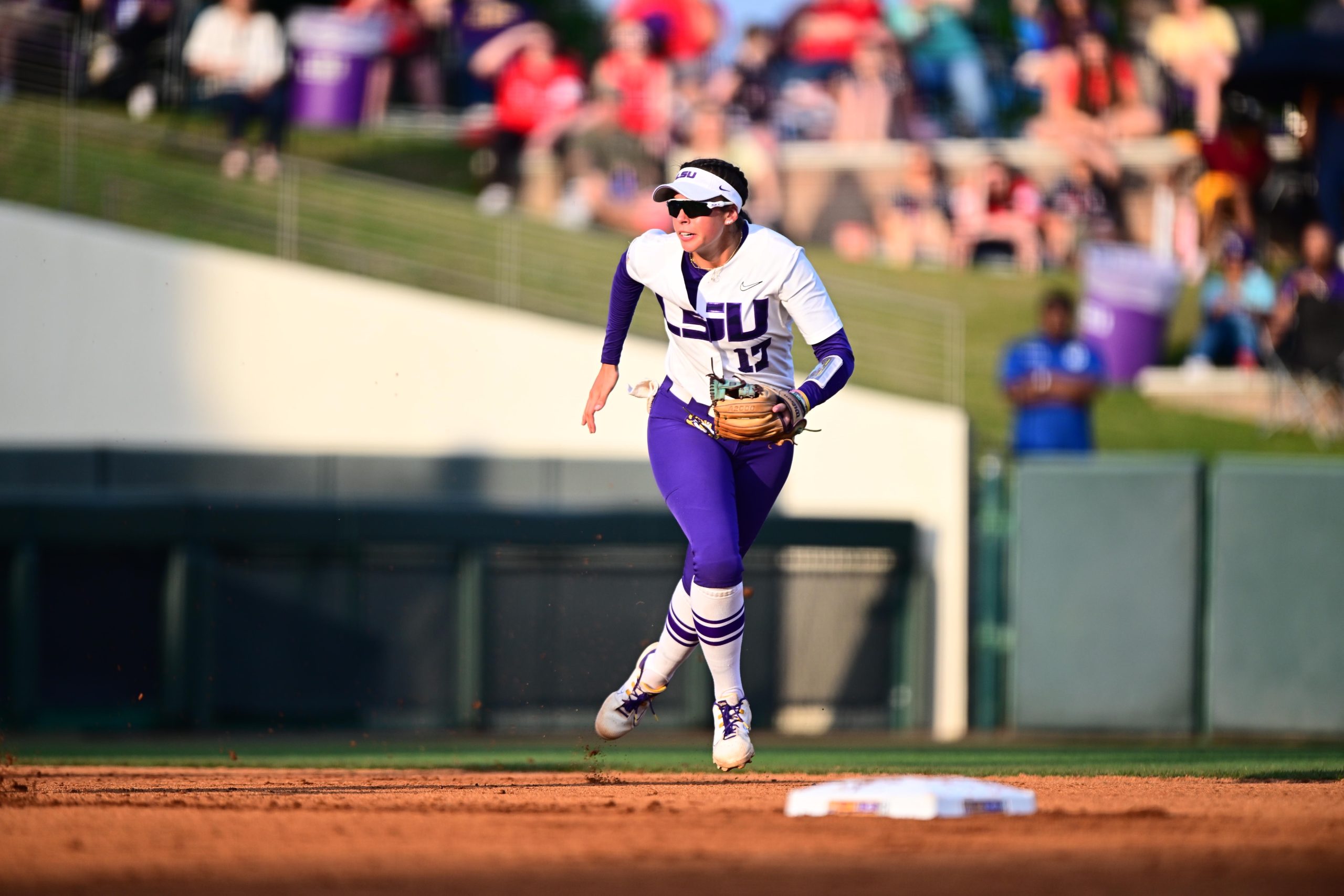 The three-run lead of No. 10 Georgia proved too much for No. 15 LSU to make up in Friday's 3-1 setback in the first game of a three-game Southeastern Conference series at Tiger Park.
The Bulldogs (39-10, 16-3), now in second place in the SEC race, took a 1-0 lead on Sara Mosley's homer in the third and added two more runs in the fourth. Winning pitcher Madison Kerpics (17-5) made the lead stand up with help from reliever Shelby Walters who came in the seventh to strike out LSU's Taylor Pleasants with a runner on base.
The Tigers (38-14, 11-11), who fell into a tie with Florida for seventh in the SEC, host the Bulldogs at 3 p.m. Saturday on the SEC Network. The game will be broadcast on the SEC Network and carried locally by 107.3-FM.
"I feel like we just hit a lot of things right at them," LSU softball coach Beth Torina said. "We came up just short. The pitching staff did a good job holding them. Alea Johnson looked good, and Ali Newland had a really good day. There were a lot of positives to take into tomorrow."
LSU freshman Sydney Berzon (13-7) suffered the loss. She allowed three runs on four hits in four innings with three walks and five strikeouts. Fellow freshman Alea Johnson pitched three scoreless innings in relief with two walks and a strikeout.
The Tigers, who outhit the Bulldogs 8-5 and left eight runners on base, struck for their lone run in the sixth on McKenzie Redoutey's two-out, RBI single to score Ali Newland, who was 3-for-3 with a double.
Ciara Briggs, who was 2-for-3, had a two-out bunt in the seventh to keep hope alive when Georgia brought in Walters who struck out Pleasants, who represented the potential tying run at the plate.