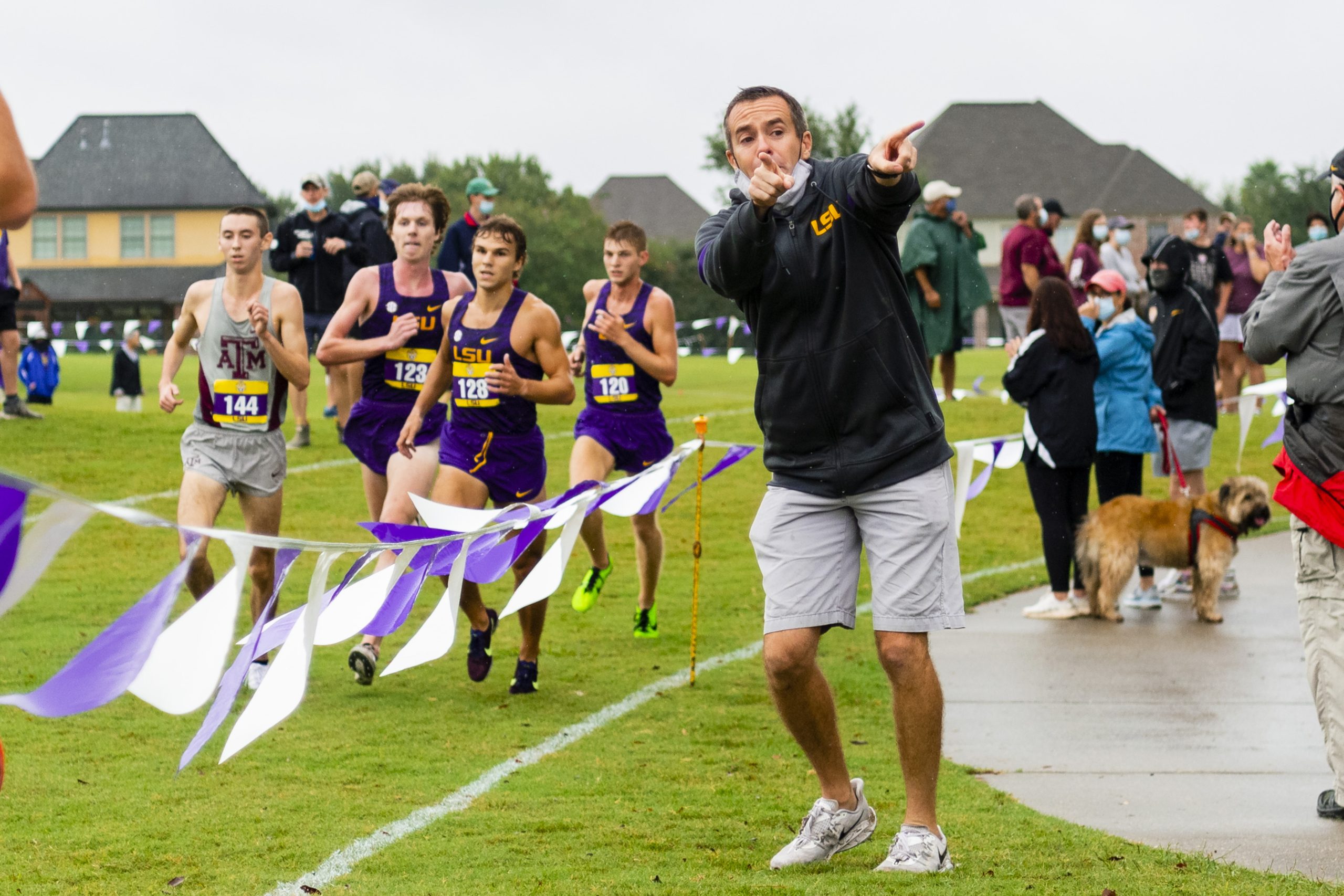 NEW ORLEANS – With three finishers in the top 10, the LSU women's cross country team opened the 2023 season Friday with a runner-up finish in the University of New Orleans Opener in Lake Oak Parks.
The Tigers were led by a second-place finish from Ella Chesnut (13 minutes, 44.66 seconds) over the 4K course followed by Montana Monk (13:58.81) in fifth and Callie Hardy (14:08.15) in sixth.
LSU, which ran without its top two runners Lorena Rangel Batres and Michaela Rose, had 35 points and finished behind first-place Tulane with 31 points.
"I thought the women ran a really great team race," LSU cross country coach Houston Franks said. "Ella did a great job of keeping the pace and grouping together. I think Ella was really patient and conservative trying to keep everyone together. Montana was really aggressive and did really well. Callie [Hardy] scored some big points near the end that really helped us."
The LSU men, running without Will Dart and Dyllon Nimmers, had 67 points and finished third behind Tulane (20) and UNO (47).
The Tigers were paced by freshmen Hugh Carlson (15:24.13) in 11th and Rob Buisson (15:25.23) in 12th over the 5K course.
"I thought Hugh Carlson ran really well coming in as our number three guy," Franks said. "Rob was aggressive and put himself in a good position with Hugh."
LSU's lineup was rounded out by Jack Wallace (15:33.21) in 13th, Tyler Stevens (15:40.87) in 16th and Alex Holbrook (15:54.27) in 20th.
"We just are really young on the men's side, and we know that for the first few weeks we are going to have some growing pains," Franks said. "I thought we did some really good things and also some things we need to clean up a little bit. It was a good place to start while both the men and women have been dealing with some sickness throughout the week, leading to some of our runners not being able to compete."
LSU returns to action September 15, when the Tigers host their own LSU Invitational at the University Club in Baton Rouge. The men are set to start at 8:15 a.m. CT, while the women are set for 9:00 a.m.