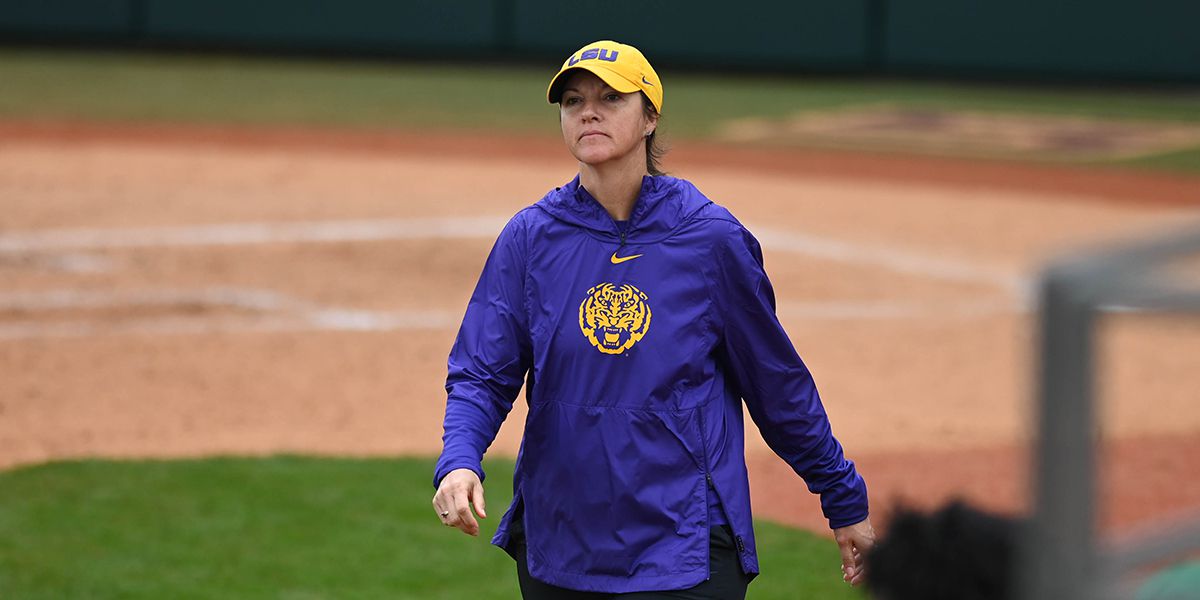 Not even a late power surge was enough to dig No. 12 LSU softball out of a five-run hole.
Ali Newland and Karli Petty each hit home runs and combined to drive in three runs in the top of the seventh inning, but it wasn't enough to overcome No. 21 Auburn, 5-3, in the first of a three-game Southeastern Conference series Friday at Auburn's Jane B. Moore Field.
The second game of the series is scheduled for 1 p.m. Saturday and will be streamed by SEC Network+ and broadcast locally by 107.3-FM.
"I liked our fight at the end," LSU softball coach Beth Torina said. "I thought we were able to make some noise in the seventh, and I hope that carries over into tomorrow and we can get the series win."
LSU's Ciara Briggs beat out an infield single and Newland followed with a two-run homer – her fourth of the season – to left-center field and break up the shutout by Auburn's Maddie Penta, who had allowed four singles to that point.
After an out, LSU (33-9, 6-7) made it 5-3 on Petty's solo homer to left on Penta's first pitch. Penta (19-5) rebounded to get Raeleen Gutierrez to ground out and Taylor Pleasant to fly out to center.
The Tigers wound up with six hits against Penta, led by 2-for-3 efforts from Briggs and Petty.
Auburn (31-12, 8-5) took a 2-0 lead against LSU's Ali Kilponen in the first inning on catcher Lindsey Garcia's two-run homer following Aubrey Lisenby's infield single.
The homestanding Tigers extended their margin to 5-0 with a run in the fourth on designated player's KK McCray's RBI single through the right side. They managed to knock Kilponen (10-5) out of the game with a single to lead off the fifth. She allowed four runs (all earned) on six hits with no walks and five strikeouts.
Relief pitcher Alea Johnson was greeted by a two-run homer from shortstop Nelia Penalta – her eighth of the season – before she settled down and didn't yield another hit or run in her two-inning stint, retiring the last six batters she faced.