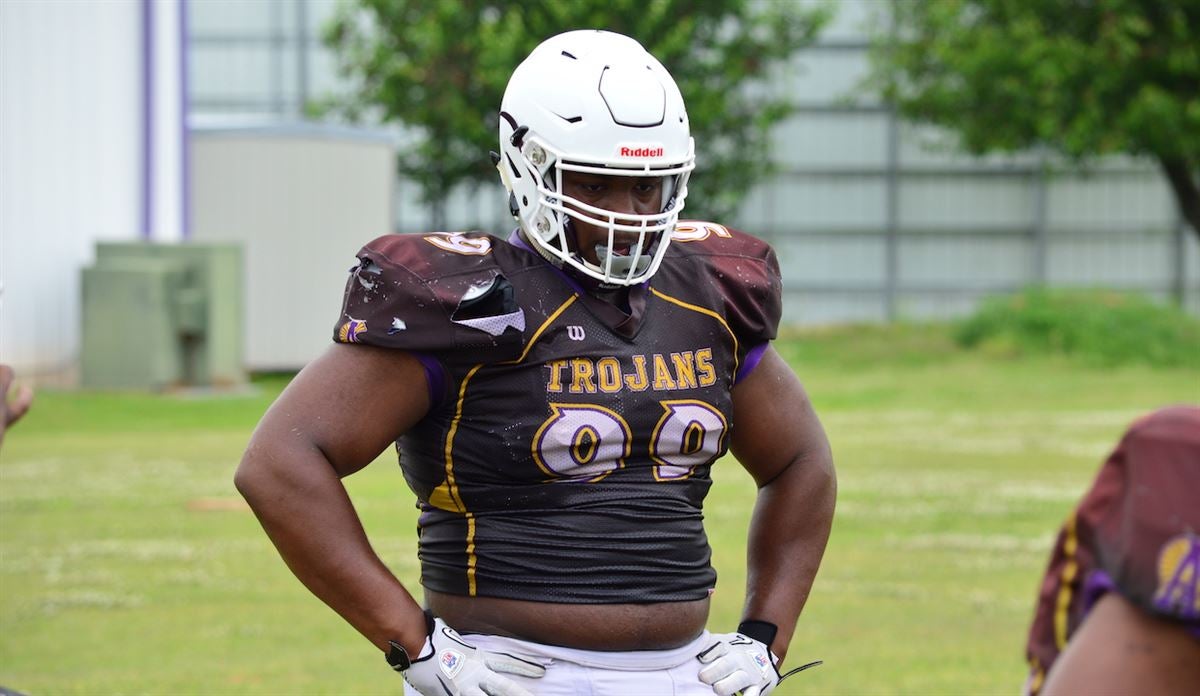 Four-star defensive tackle Jacobian Guillory of Alexandria High signed with LSU on Wednesday morning at the start of college football's early signing period.
At 6-2 and a stout 331 pounds, Guillory is the No. 14 defensive tackle prospect and the No. 4 Louisiana product in Geaux247 Sports' rankings.
Guillory has the size to instantly contribute as a freshman, something harder to do for a player on the line of scrimmage than it is for "skill" players. He's is powerful presence in the interior, regularly disrupting the pocket. He still has room to grow his game, particularly in the pass rush and contain departments. But his bull rushing ability is top-rank and gives him a high ceiling.
Guillory's power comes from an insane weight room work ethic. As a power lifter, he has maxed out at 740 pounds on squat, 370 on bench, and 625 on deadlift in addition to being a high school shot put champion.
LSU was to first to offer the in-state product in February 2018. Guillory committed to the Tigers a day after their 46-41 victory over Alabama in November, shutting down his recruitment after that.