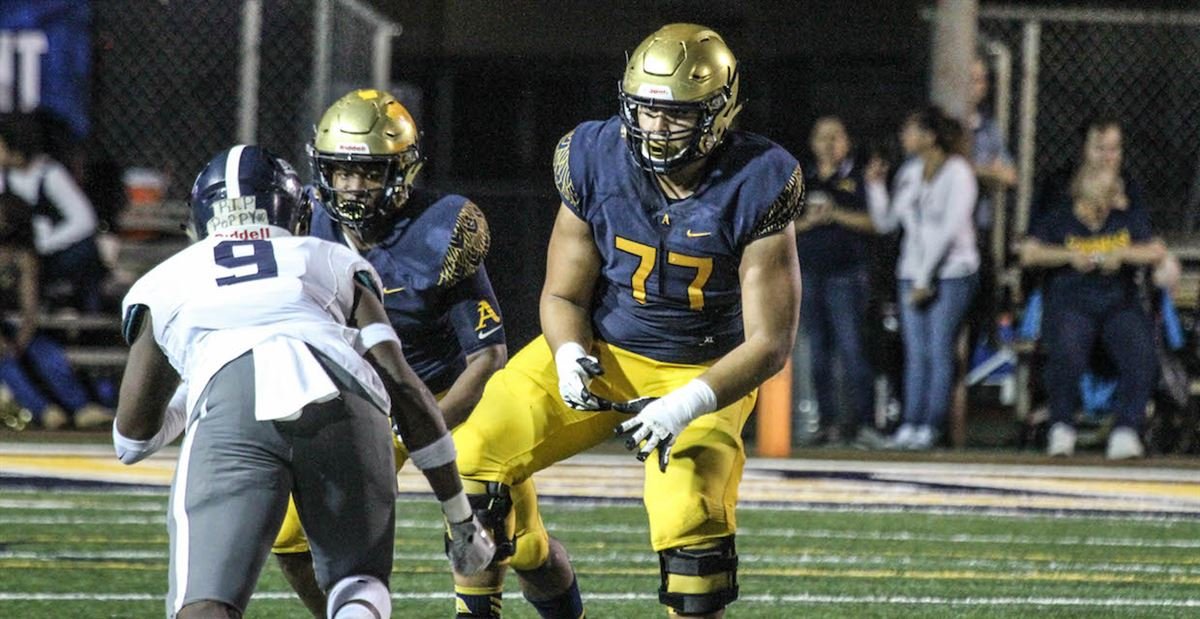 LSU has received three-star offensive guard Marlon Martinez's national letter of intent.
The 6-5, 287-pound former Fort Lauderdale St. Thomas Aquinas (Fla.) High star is the No. 24 best offensive guard prospect in the 2020 class, according to Geaux247's rankings.
Martinez's combination of size and mass made him a tasty target for the Tigers, sweetened by the fact that LSU's re-imagined offense is similar to what Martinez ran in high school.
He committed to LSU a day short of a month after his official visit to Baton Rouge late this past April.
Martinez will join team AND trenchmate Marcus Dumervil at LSU.