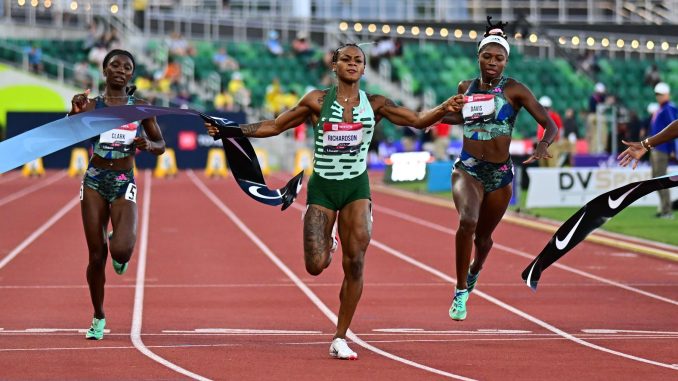 Former LSU standout sprinter Sha'Carri Richardson captured her first career championship at the United States Track and Field Association's Outdoor Championships in Eugene, Oregon.
Richardson, who ran the No. 1 time in the world in Thursday's first round, won her semifinal heat earlier Friday and followed that later in the evening with a time of 10.82 in the championship race. She qualified for the World Championships Aug. 19-27 in Budapest, Hungary.
LSU also had both past and present athletes advancing to Saturday's championship round with the opportunity of going onto the World Championships.
Former 400 standout Vernon Norwood won his semifinal heat (44.43).
Reigning NCAA 800 champion Michaela Rose won her heat of the 800 (2:00.39) to reach today's final along with LSU alum Charlene Lipsey, who was fifth in her heat (2:00.64).
Former LSU standout Tonea Marshall and recent star Alia Armstrong both advanced in their heats of the 100 hurdles with Marshall finishing fifth (12.58) and Armstrong (12.80) seventh.
Another LSU pair of a former athlete and current team member, Cassandra Tate and Shani'a Bellamy, both advanced in the 400 hurdles. Tate was fourth (55.40) and Bellamy fifth (55.57) in their heat.