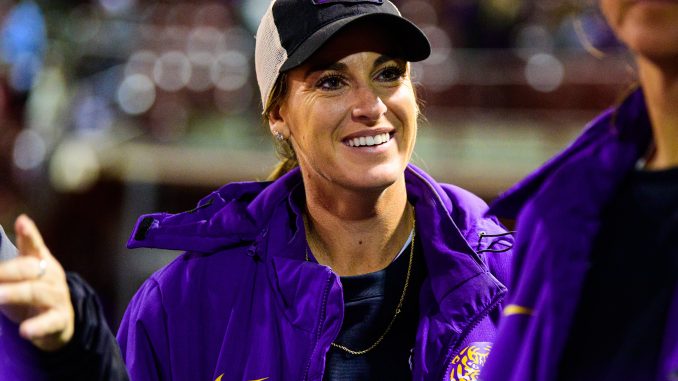 The offseason makeup of LSU softball coach Beth Torina's coaching staff continued to take shape.
Less than two weeks after filling the spot vacated by assistant coach Lindsay Leftwich, Torina took advantage of the NCAA's new rule allowing for a third full-time paid assistant with the promotion of former catcher Sandra Simmons Moton from volunteer assistant to third, paid full-time assistant.
Torina, who completed her 12th season with a 47-12 record and appearance in a NCAA regional, hired Bryce Neal of Louisville to replace Leftwich, who left to become the head coach at North Carolina State.
Hitting coach Howard Dobson remains the only original member of Torina's staff which has led LSU to four trips to the Women's College World Series.
Moton was part of two of those WCWS teams in 2015 and 2016, serving as a catcher for Torina in both seasons. She was MVP of the regional hosted by LSU in '15.
Moton had served as a volunteer assistant since 2018. Before that she was a graduate assistant and held the title of Director of Operations at the University of Kentucky.
Moton batted .325 for her career with 37 doubles, 10 triples and 17 homers. The native of Fountain Valley, California earned NCFA All-Region laurels in '16 and was named to the Southeastern Conference's All-Defensive squad in '15.