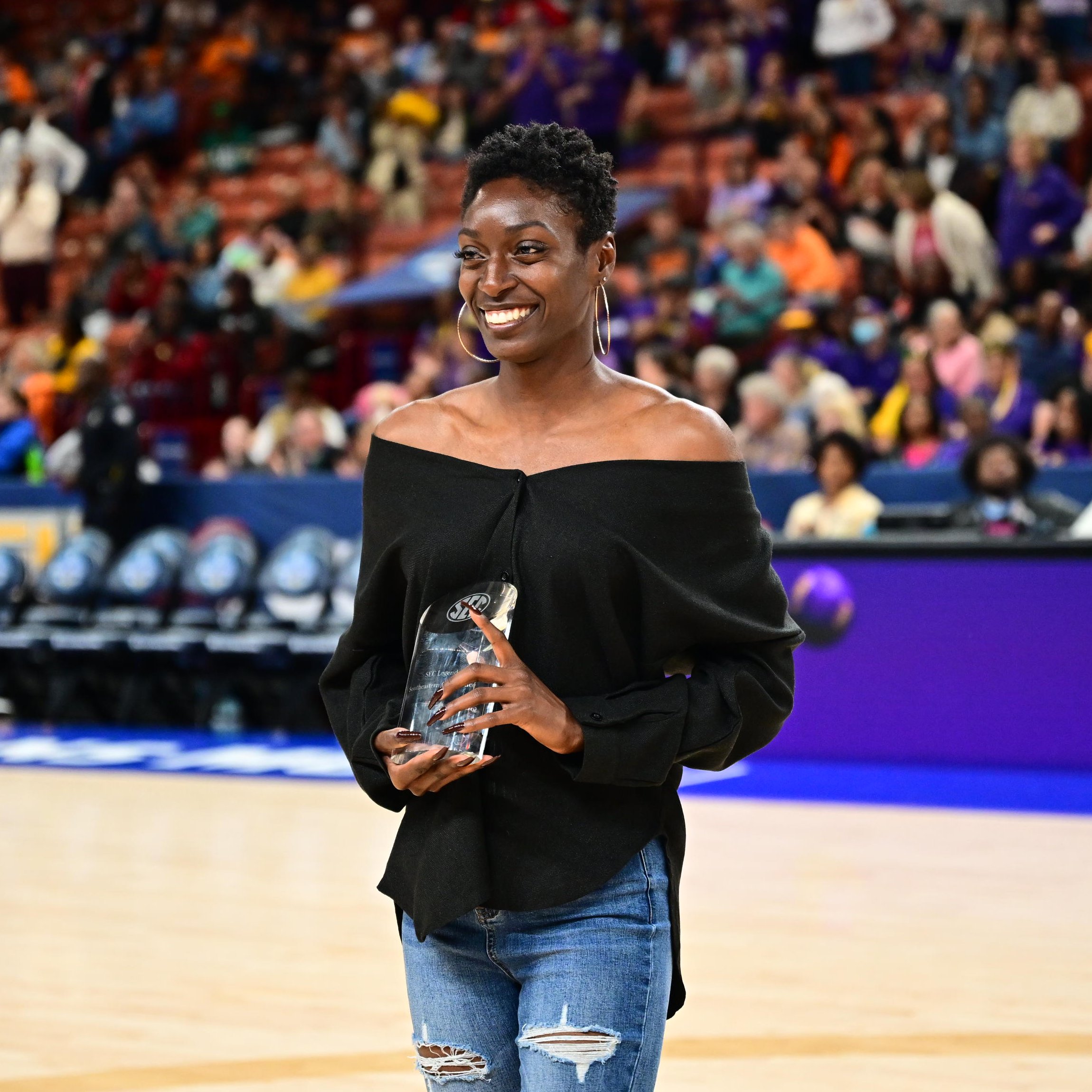 LSU track & field legend Kimberlyn Duncan was honored last week as the Tigers' 2023 SEC Women's Legend during the LSU-Georgia quarterfinal game in the SEC Tournament in Greenville, South Carolina.
Duncan became one of the most decorated sprinters collegiate history during her career at LSU from 2010-13. She was a winner of The Bowerman as the premier athlete in the sport in 2012.
Duncan ended her career as a seven-time NCAA event champion, 12-time SEC event champion, 14-time All-American, and an All-SEC performer.
She owns the distinction of being the only sprinter in collegiate history – male or female – to sweep NCAA Indoor and Outdoor titles in the 200-meter dash in three-straight seasons with her performance from 2011-13. She's also the only six-time NCAA 200-meter champion in the history of collegiate track and field.
The Katy, Texas, native went on to compete at two IAAF World championships and was a gold medalist and silver medalist (twice) in the USA Outdoor Track and Field Championships during her illustrious professional career.