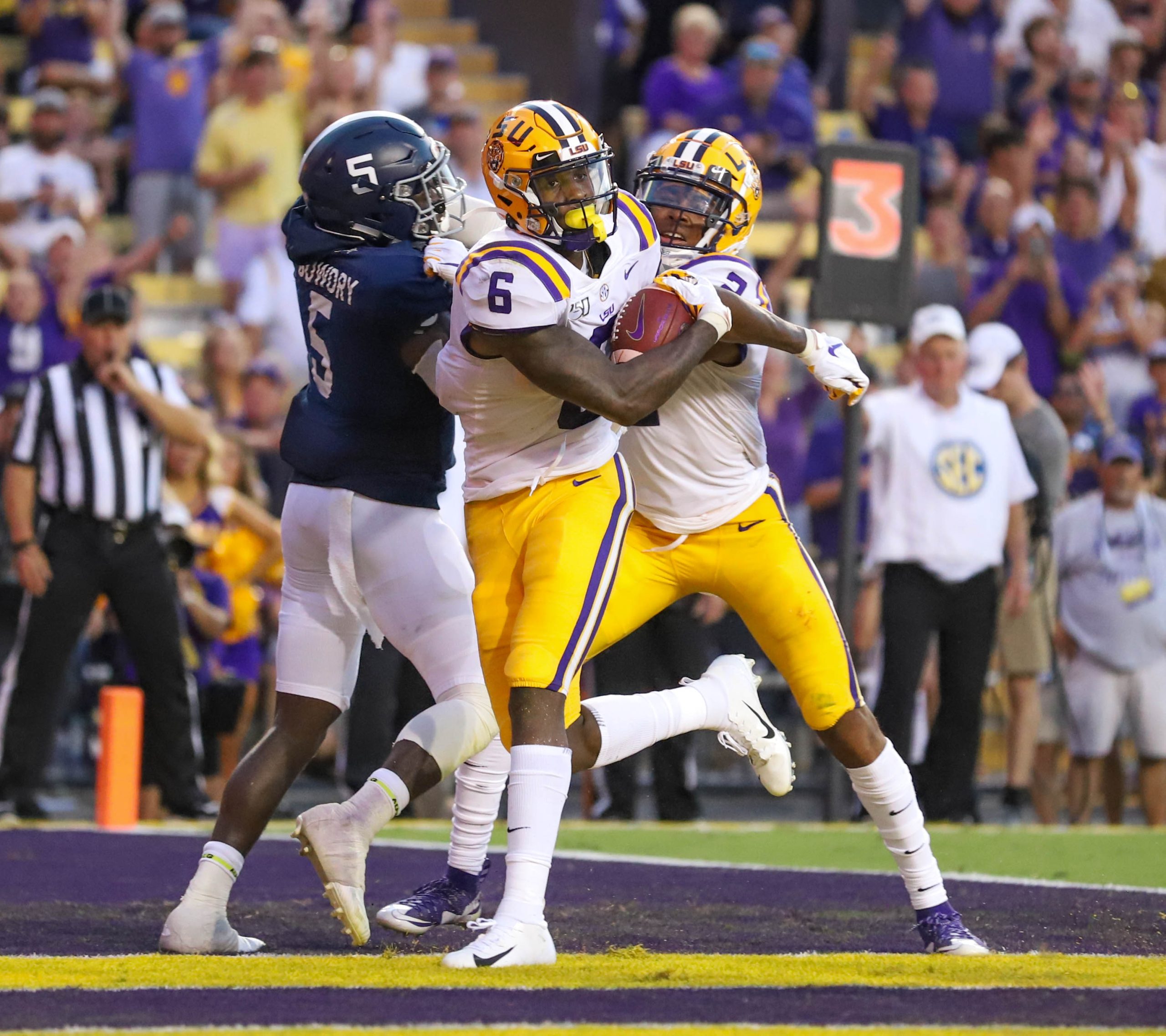 LSU lost two starters to injury in a 66-38 win over Vanderbilt on Saturday, but the prognosis is a bit more optimistic for one of them as the Tigers enjoy their bye week.
Linebacker Michael Divinity might be out a couple of weeks, LSU coach Ed Orgeron said during an interview with Off the Bench on ESPN 104.5, but the injury isn't as significant as it initially appeared.
"He's going to be ok," Orgeron said. "It might be a couple of weeks, but it's not as bad as it looked on the film.
Divinity has played both inside and outside linebacker so far this season. He started at outside linebacker in place of K'Lavon Chaisson, who has missed the past two games.
LSU will be without wide receiver Terrace Marshall for a longer period of time.
Marshall underwent surgery on Sunday morning after reportedly suffering a fractured foot during the Vanderbilt game.
"Obviously we had it taken care of right away on Sunday morning," Orgeron said. "I think he's going to come back a little quicker than most people from this injury because of the work of Jack Marucci and his staff.
"I do believe you're going to see him again this year. I don't know when, but hopefully toward the latter part of the season."
The sophomore has enjoyed a breakout season to this point. Through four games, Marshall has caught 20 passes for 304 yards with a team-high six touchdowns.
You can listen to the full interview here.