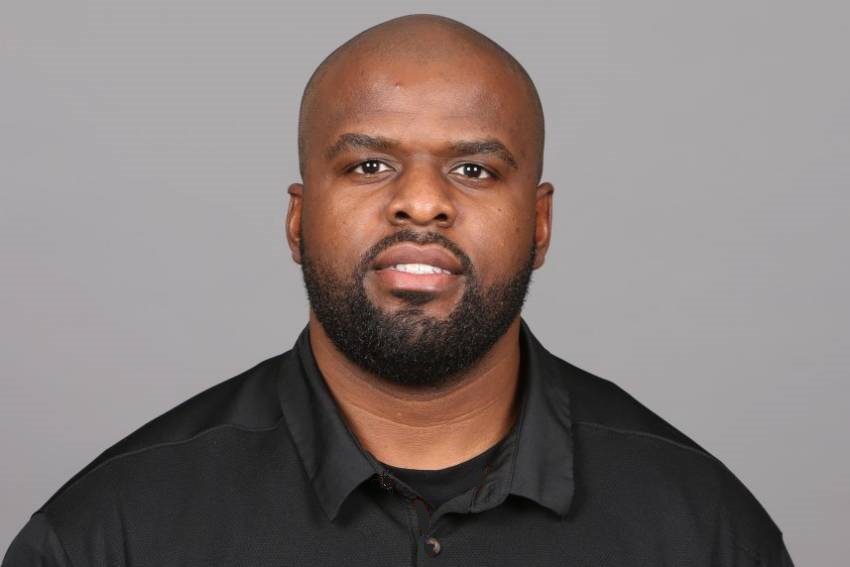 A year after trying to get him on his first staff at LSU, second-year coach Brian Kelly succeeded in getting his man on the second attempt.
Gerald Chatman, who served as defensive line coach and interim defensive coordinator at the University of Colorado in 2022, will return to LSU for a second tour with the Tigers as a defensive analyst under Kelly, according to a report by Matt Zenith of On3.com.
Chatman, a native of Milwaukee, Wisconsin, served as a defensive analyst under former LSU football coach Ed Orgeron in 2021. When Kelly was hired to replace Oregon, he tried to retain Chatman in the same capacity on his staff but the 34-year-old accepted an on-field coaching position at Tulane before eventually jumping to Colorado where he was hired by head coach Karl Dorrell.
Chatman worked with the Buffaloes' defensive line and was elevated Oct. 2 to interim defensive coordinator when Dorrell and defensive coordinator Chris Wilson were both dismissed.
In his first game as the team's defensive coordinator, a week after installing a new defensive during the team's bye week, Chatman's group allowed 297 yards and recorded 10 tackles for loss in a 20-13 overtime win over California – the team's lone win of the season.
"I think it's been great," Chatman told Colorado's BuffZone.com. "I feel like it's been kind of natural just because of (good) preparation. … I'm confident in myself and comfortable with the preparation and knowing that I'm giving it everything I've got. That's helped me call the plays. Hopefully I get another opportunity (after this year) to continue to do it. I kind of like it a little bit better than just coaching the D-line."
Chatman was a four-year letterman at Wisconsin-Oshkosh and began his coaching career at his alma mater in 2010-11 on the defensive line. He also spent time at Ball State for two years as a defensive graduate assistant, a span where the team went 19-7 and played in two bowl games.
His career continued for a year at Butler as a defensive line coach/assistant recruiting coordinator and continued at Texas A&M for a year as a graduate assistant. He was an assistant at Elon and coached linebackers/defensive backs and then moved for two seasons at Tennessee State which ranked seventh (278.5) in total defense in the FCS. He also served as the team's special teams coordinator in '18.
Chatman also gained three years of experience at the NFL level, first as a defensive assistant with the Cincinnati Bengals. He assisted primarily with the team's defensive ends and outside linebackers and also worked as an offseason coaching intern with the Green Bay Packers and Denver Broncos.
During Chatman's only season in '21 at LSU, the defensive line ranked ninth nationally in tackles for loss (7.5 per game) and 23rd nationally (2.92 sacks per game).