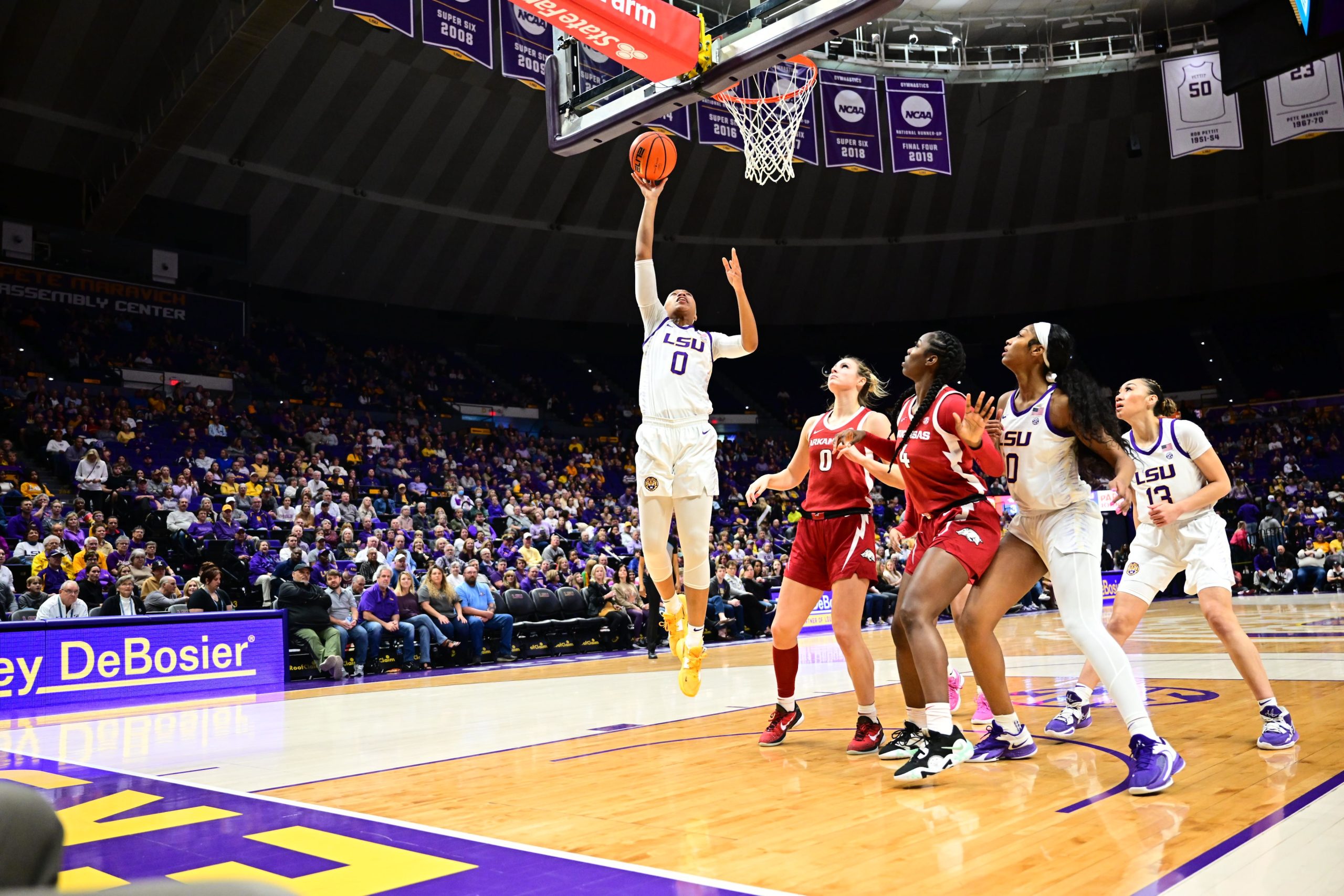 No. 3 LSU looks to maintain pace for the top spot in the Southeastern Conference lead when the Tigers travels to face Alabama at 6 p.m. Monday.
The Tigers (19-0, 7-0 in SEC) are a half game behind the league's co-leaders in No. 1 South Carolina (20-0, 8-0) and Tennessee (16-6. 8-0).
The game, which is being played at Alabama's Coleman Coliseum, will be televised by the SEC Network and carried locally by 107.3-FM.
"Alabama's a little built different than Arkansas," LSU coach Kim Mulkey said. "We know they will shoot the three-ball, but I think – (Alabama coaches) Kristy (Curry), Kelly (Curry) and I – we worked together at Louisiana Tech, we butted heads when I was at Baylor and they were at Texas Tech; she's a good friend of mine. It's going to be a battle."
Sophomore transfer forward Angel Reese, who already hold the SEC mark for consecutive double-doubles to begin a season at 19, looks gain separation from former All-American Sylvia Fowles for the school mark at 20 straight.
LSU is coming off it closest call of the season, having to come back Thursday for a 79-76 home win over Arkansas.
Reese scored 20 of her 30 points in the second half and grabbed 19 rebounds to lead LSU. She tops the SEC in both scoring (24.2) and rebounding (15.6) per game.
Freshman Flau'jae, who hit four key free throws to seal the win over Arkansas, averages 14.2 points and 6.3 rebounds. Graduate transfer LaDazhia Williams her her first double-double of the season against Arkansas with 11 points and 12 rebounds and Jasmine Carson added 10 points and had a team-high four assists.
Alabama leads the SEC in 3-pointers per game (9.1) with a .388 shooting percentage from behind the arc. Brittany Davis is the team's lone double-figure scorer at 17.6 points.
LSU's hoping to become the second team in school history to start a season 20-0. They're currently on equal footing as the 1997 baseball team, while the 2015 softball started 25-0.