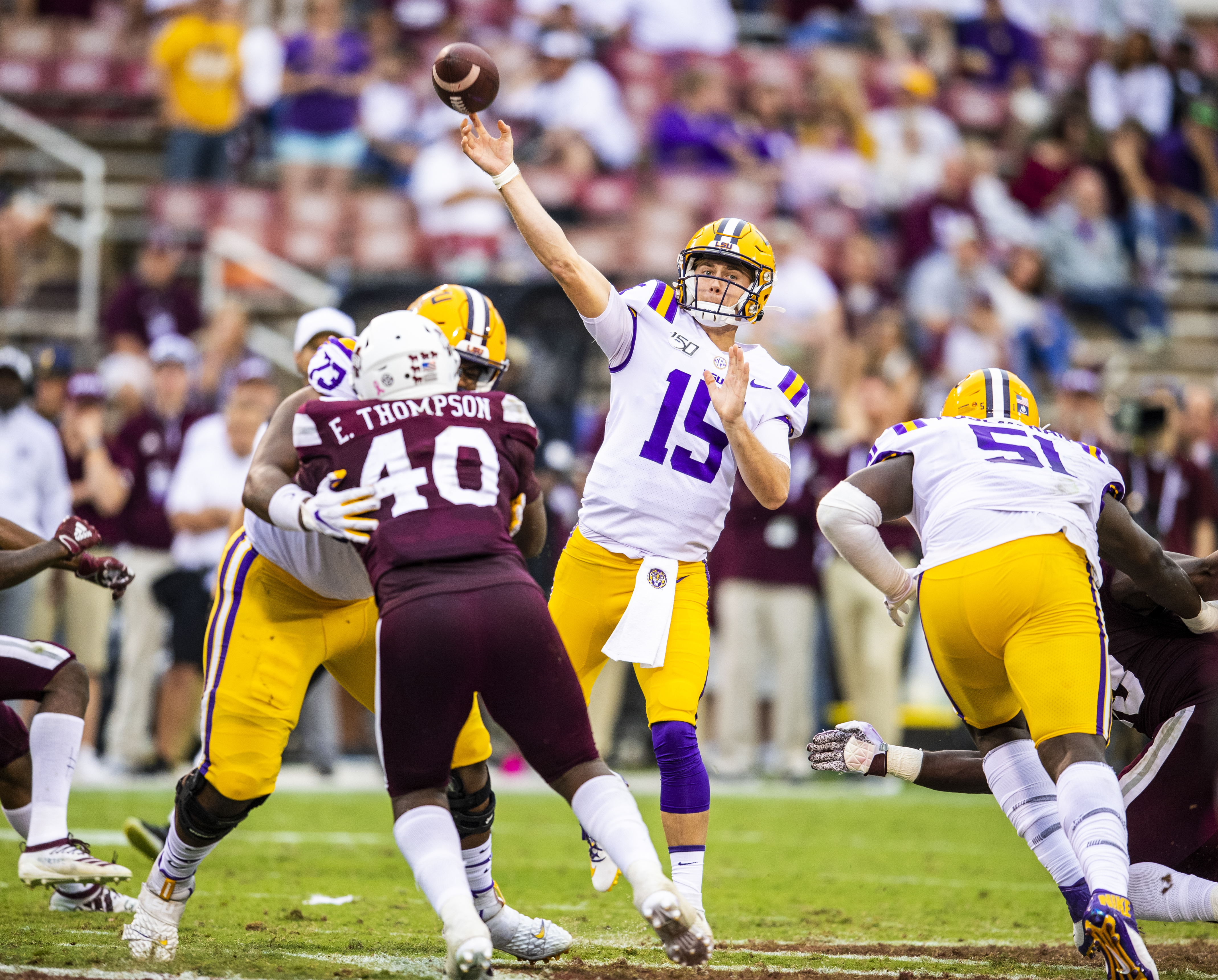 Editor's note: This is the first in a series of stories on the 2022 LSU football team. Today: The Quarterbacks.
LSU has three quarterbacks who have started FBS games at different stages of their careers. Two of whom, Myles Brennan and Jayden Daniels, have won games at the highest level but found themselves in the NCAA transfer portal at the conclusion of the 2021 season.

Fast-forward to the 2022 season, and with first-year coach BRIAN KELLY taking over the Tigers his first training camp features a wide-open battle at quarterback that includes Brennan and Daniels, plus redshirt freshman Garrett Nussmeier and legacy signee WALKER HOWARD, rated the nation's top-ranked dual threat quarterback out of Lafayette's St. Thomas More High School.

"Spring was for installing the offense," LSU quarterbacks coach Joe Sloan said. "I think all four
guys made some strides."

LSU's jumbled quarterback derby began taking shape last fall when Kelly convinced Brennan,
a fifth-year senior, to remove his name from the transfer portal and remain with the program. He
was also able to sign Daniels, a three-year starter with a 18-12 record at Arizona State, in time to
go through spring practice with the Tigers.

Brennan was among the candidates to become LSU's starter in 2021 when a freak boating accident prior to the start of fall camp resulted in a broken arm and a redshirt season. With then-sophomore Max Johnson taken over the position, ranking ninth in the Southeastern Conference with 2,815 passing yards and 27 touchdowns last season, Brennan entered the portal in hopes of finding a new start for his final season until Kelly's Hail Mary.

The return of Brennan, who has three starts in 20 career game and 1,712 passing yards, 13 TDs and six interceptions, created competition during the spring that carried into the summer and into the preseason. A year removed from the team's national championship in 2019, Brennan showed his talent as a drop-back passer for three games in '20, throwing for a school-record by a first-time starter of 1,112 yards with 11 TDs before suffering a season-ending injury.

Daniels, who combined for more than 6,000 total yards and 32 TDs in 29 career starts at ASU, brought more of a run-first approach in the spring (7 rushes, 21 yards, 1 TD in spring game) after leading the Pac 12 Conference in '21 with a 65.4 (197 of 301) completion percentage. He was the first true freshman to start at QB for the Sun Devils and led his team to a win over Florida State in the Sun Bowl that season.

Daniels piled up 1,288 yards rushing and 16 TDs at ASU.

Nussmeier was granted a redshirt after playing in the NCAA allowable four games in '21. That included extensive playing time Nov. 13 against Arkansas when the Razorbacks kicked a field goal in overtime for a 16-13 win. He connected on 18-of-31 attempts for 179 yards, a TD and two interceptions against the Razorbacks, winding up with 329 passing yards and 2 TDs for his four-game sample size.

Nussmeier went 9-of-16 with 136 yards, a TD and no interceptions in the spring game. Brennan was 11-of-17 for 99 yards with a TD and Howard 3-of-7 for 59 yards and a score.

"I don't know of anybody that's got a better quarterback room than we do when it comes to not only knowledge, but talent," LSU offensive coordinator Mike Denbrock said.