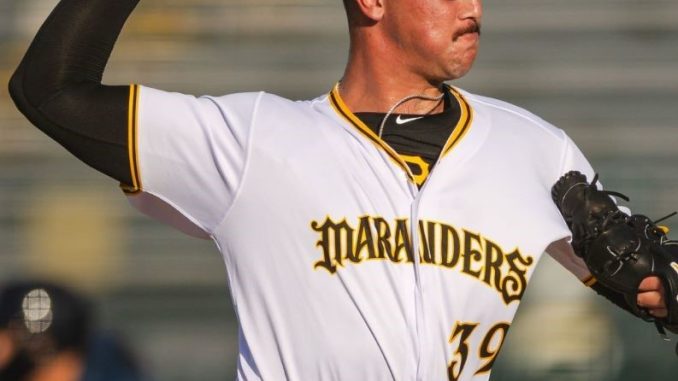 It was bound to happen at some point.
Should they both remain with their current minor league clubs former LSU teammates Paul Skenes and Dylan Crews, who helped the Tigers to a national championship in June, will oppose each other in three weeks.
A day after Crews, the No. 2 overall pick of the Washington Nationals, was promoted to Double-A Harrisburg, Pennsylvania the Pittsburgh Pirates promoted the MLB's top overall pick – Skenes – to Double-A Altoona (Pa.) of the Eastern League.
The two teams open a six-game series in Altoona starting on Sept. 5 through Sept. 10.
The 6-foot-6 Skenes completed his second start on Sunday with the Branden (Fla.) Marauders with two scoreless innings in a game won by Lakeland, 6-0.
Skenes enjoyed his second outing without permitting a hit or run and struck out three. He allowed one base runner who reached on a dropped third strike.