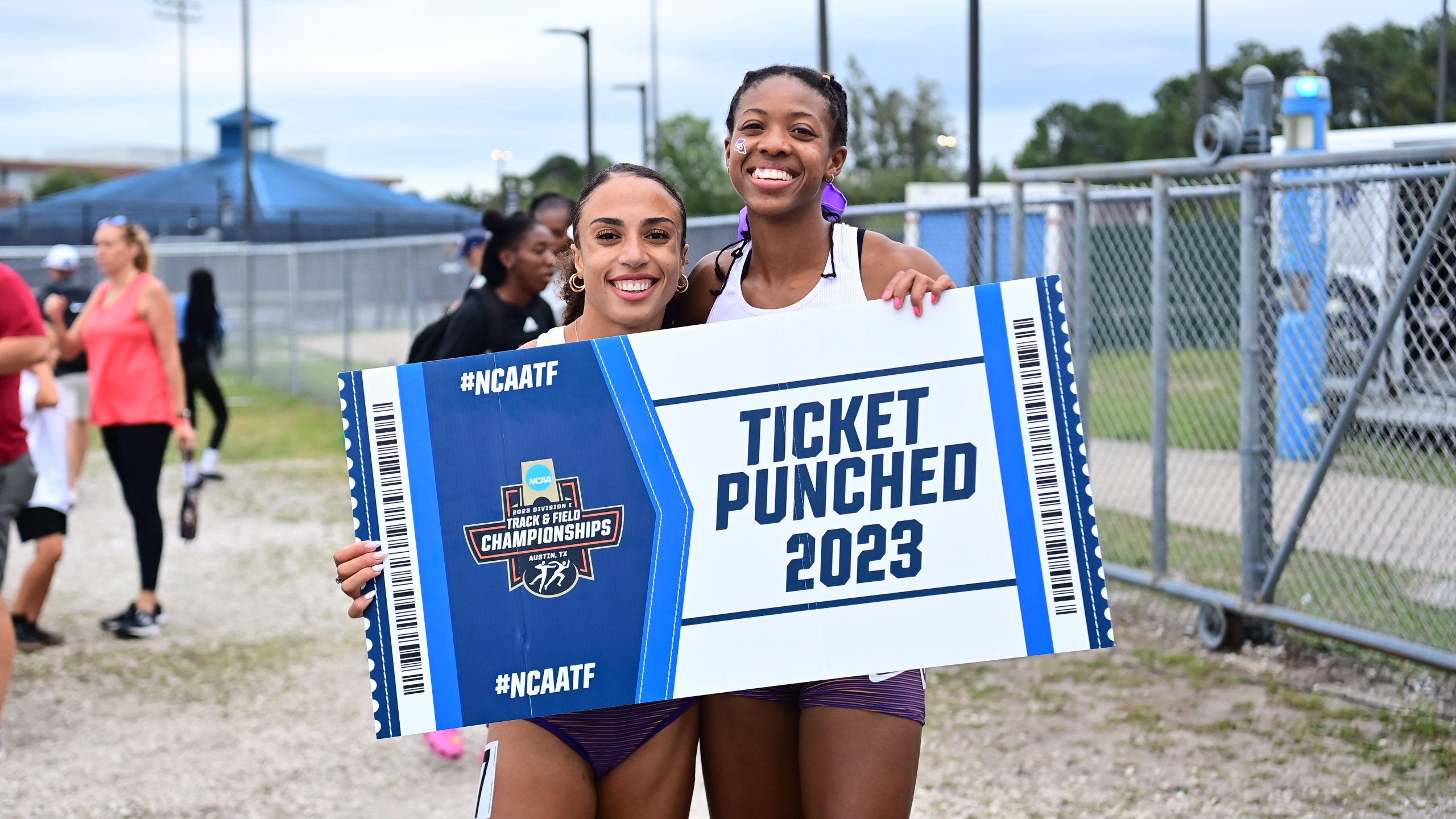 LSU's Alia Armstrong will return to the NCAA Outdoor Championships to defend her title in the 100 hurdles.
Armstrong, a native of New Orleans, won her heat in the 100 hurdles with a time of 12.59 seconds on Saturday to complete the fourth and final day of the NCAA East Preliminaries at North Florida's Hodges Stadium in Jacksonville, Florida.
Armstrong also qualified for the June 7-10 NCAA meet in Austin, Texas as part of the 4×100 relay which turned in a qualifying time of 43.54 seconds. She was joined on the team by Favour Ofili, Brianna Lyston and Thelma Davies.
The top 12 finishers in individual races and relays also advanced to the NCAA semifinals and finals.

LSU qualified eight individuals and two relays on the final day for a total of 11 scoring opportunities going into the NCAA meet. The Tigers men will have 13 scoring opportunities.
Ofili and Lyston both qualified in two events, running legs on the 4×100 relay with each also advancing in the 200 with times of 22.77 and 22.92, respectively.
Michaela Rose punched her ticket to the NCAA meet in two events, winning her heat in the 800 (2:02.01) and running a leg on the 4×400 relay that clocked a personal best time of 3:31.51. She was joined by Ella Onojuvwevwo, Garriel White and Hannah Douglas.
LSU also produced NCAA qualifiers in Leah Phillips in the 100 hurdles (12.89), Cindy Bourdier in the 800 (2:04.70), Shani'a Bellamy in the 400 hurdles (57.48) and Morgan Smalls qualified in her second event, the high jump (5-9 ¾) to go with her also advancing in the long jump.