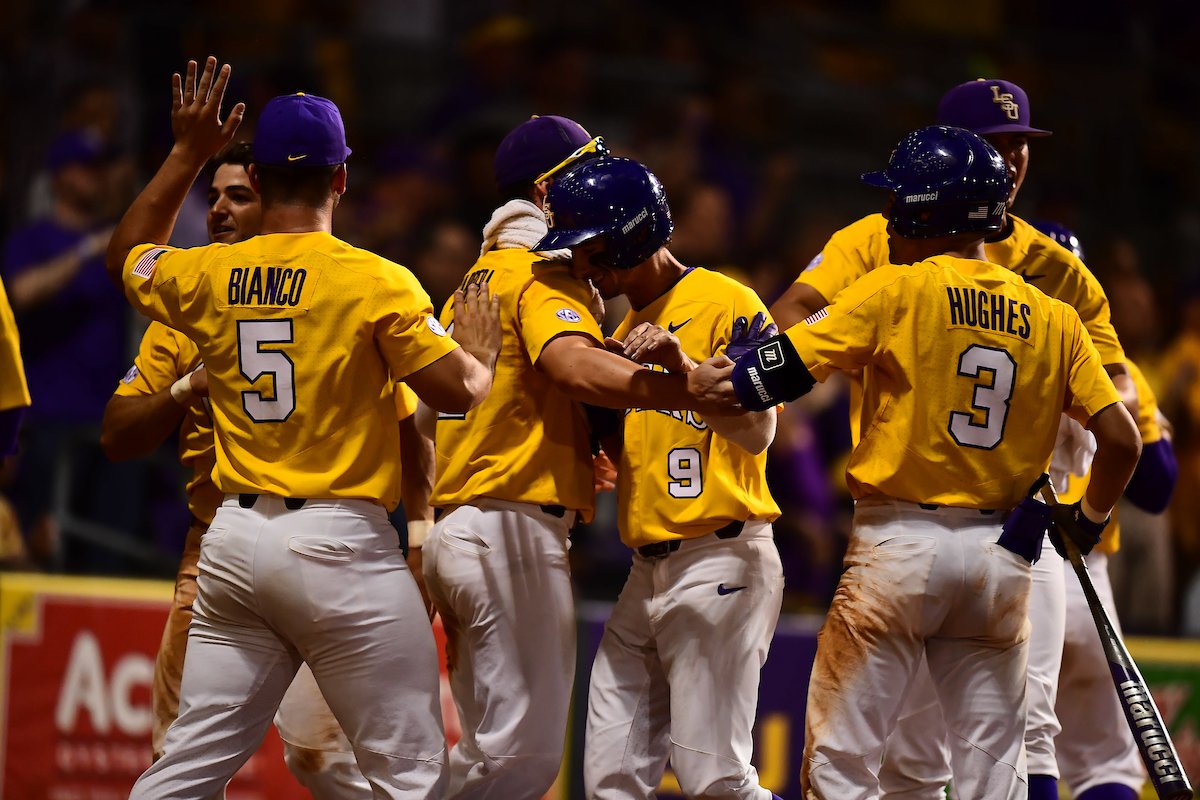 The Baton Rouge Super Regional won't begin until Saturday, but the Tigers and Seminoles will face off in broad daylight.
LSU and Florida State will open up the Baton Rouge Super Regional at 2 p.m. CT Saturday at Alex Box Stadium, the NCAA announces Tuesday. The game will air on ESPN.
Game 2 of the series will begin at 5 p.m. CT on Sunday on ESPN2, with the "if necessary" Game 3 on Monday at 7:30 p.m. CT on ESPN.
The winner of the series will advance to the College World Series in Omaha.
LSU released this ticket information: Super Regional all-session ticket booklets go on sale to the general public on Friday at 8 a.m. CT.
Tickets may be purchased online at www.LSUtix.net, over the phone at 225-578-2184 or 800-960-8587, or in person at the LSU Ticket Office in the Athletic Administration Building.