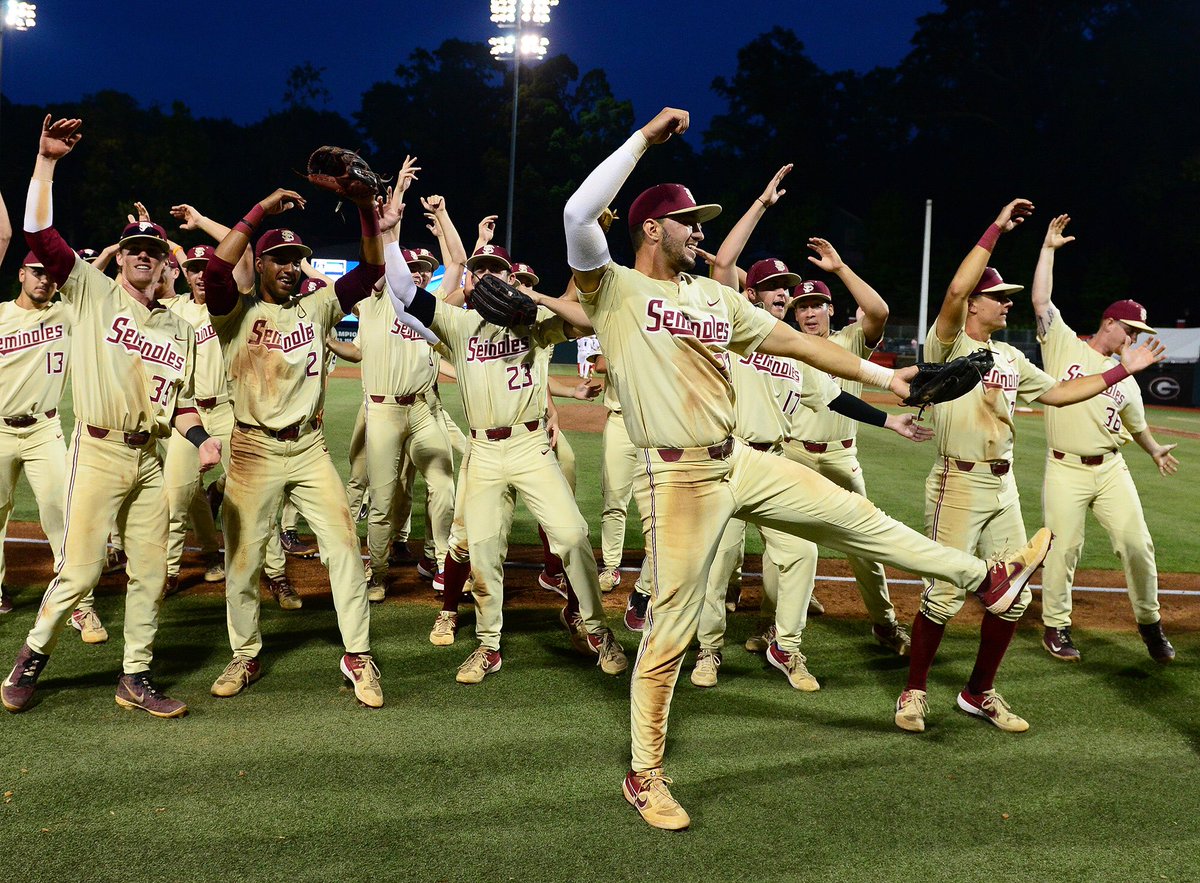 LSU finds itself two wins away from the College World Series as it prepares to begin the Baton Rouge Super Regional on Saturday afternoon.
Omaha is so close that the Tigers can probably taste it, but LSU will have to go through another blue blood program in Florida State to get there.
Perhaps you are not familiar with this particular iteration of Florida State. Fear not, we went deep on everything you need to know in this edition of Know the Foe: Talking Bout the Noles Edition.
FLORIDA STATE
The Record: 39-21, 17-13 Atlantic Coast Conference
The Skinny: Florida State was one of the last four teams to make the NCAA Tournament as an at-large bid, but they possess something of a team-of-destiny vibe in the final season of Mike Martin's legendary career. Martin is the winningest coach in the history of Division I baseball, but he's never won a national title. His club is surging to potentially change that before the 75-year-old rides off into the sunset at the end of the season.
The Road to Baton Rouge: Florida State went to the Athens Regional as a sentimental longshot and proceeded to run roughshod over the competition en route to a dominant sweep. The Seminoles scored double-digit runs in all three games, outscoring Florida Atlantic and host Georgia (twice) by a combined score of 35-11.
The Common Ground: Florida State battered Georgia's vaunted pitching staff last week, which is quite impressive. LSU managed to score only eight runs in three games while dropping two-of-three to the Bulldogs in Athens earlier this season. The only other common foe on the schedules is Florida, who swept three games from Florida State and lost a series in Baton Rouge.
The Dudes: Florida State is led offensively by slugging third baseman Drew Mendoza (.320, 16 HR, 55 RBI), who LSU saw when the two teams played twice in the 2017 College World Series. LSU won both games, eliminating Florida State, but Mendoza did take former Tiger Jared Poche' deep in the elimination game. Shortstop Mike Salvatore (.341, 7 HR, 50 RBI) is a dangerous hitter out of the leadoff spot and center fielder J.C. Flowers is a slugger (.278, 13 HR, 53 RBI) who also closes games for Florida State (11 saves, 1.52 ERA).
The Arms: Sophomore right-hander CJ Van Eyk (10-3, 3.71 ERA) has been a steady, front-line ace for a team that's had a largely rocky season on the mound. He struck out 115 batters in 87.1 innings this season, including nine over eight strong innings at Georgia last week, so he's got the stuff to dominate. Connor Grady (9-5, 3.64 ERA), another sophomore right-hander, has been huge down the stretch for Florida State. He was excellent in the regional final against Georgia. Flowers has proven himself to be a revelation for Martin and Co. since he took over the closing duties.
The Question: What does Florida State get out of lefty Drew Parrish (8-5, 5.07 ERA) in this series? LSU's struggles against left-handed pitching has been pronounced at times, and Parrish is as electric (112 K in 81.2 IP) as they come, but the former ace has struggled mightily at times this season. He could swing the series one way or the other.
Photo courtesy of FSU Baseball Twitter