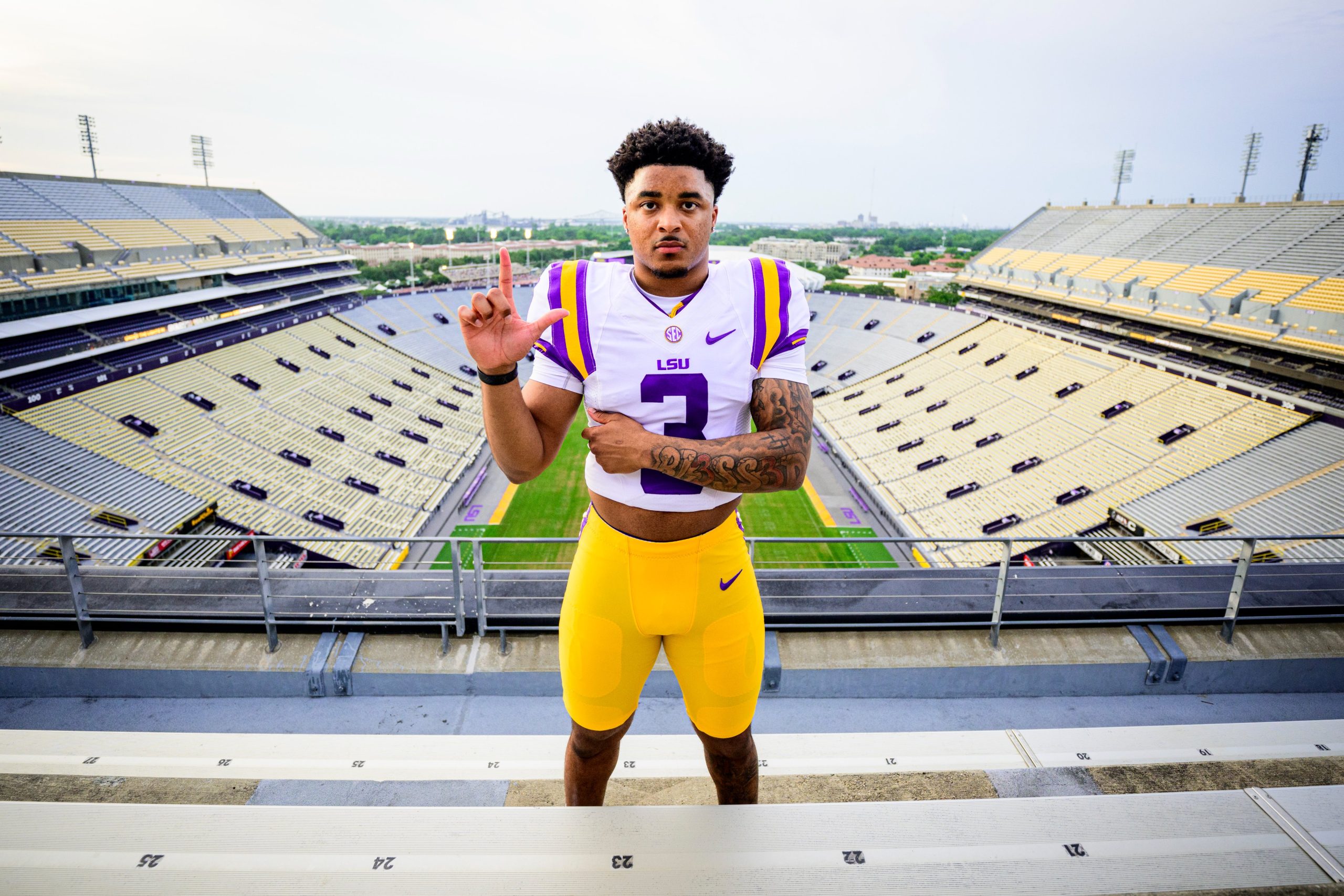 An official visit over the weekend cleared a path for former Archbishop Rummel running back Logan Diggs to return to LSU.
After spending the first two years of his career at Notre Dame, the 6-foot, 215-pound Diggs announced his intention to transfer and play for the Tigers this fall. He has two years of eligibility remaining.
"I'm coming home," Diggs said on his Twitter page.
LSU also announced that coach Brian Kelly had signed Diggs, who entered the NCAA transfer portal on April 27.
"When I walked in those doors, it felt like home," Diggs told On3Sports. "They welcomed my mom and I with open arms. When I spent time with the staff there was never discomfort. I felt like I knew everyone for years. (Running backs) Coach Frank (Wilson) has a great history of developing running backs and getting them (NFL) draft ready.
"After talking with him and going around and seeing all the historic monuments, and seeing the greats before me, made me realize how much I want to accomplish and how much I haven't already," Diggs continued said. "I was hungry for more and LSU, coach Frank, coach Kelly, (LSU recruiting specialist) Sherman Wilson, and the rest of the supporting staff, not only told me why I belonged home, but they showed me. Every question and concern was answered, and I knew if I truly wanted to be great, there's only one place to do it."
Diggs continues a successful trend under Kelly who has brought Louisiana natives back to their native state to either finish or continue their college career. The Tigers signed former Karr standout Aaron Anderson from Alabama and former Live Oak standout Jalen Lee of Florida in December as transfers.
Before the signing of Diggs, LSU had six running backs on scholarship but three of them, Josh Williams, Armoni Goodwin and John Emery Jr., didn't take part in spring. Williams and Goodwin were recovering from offseason surgery and Emery focused on academics.
Diggs is also reunited with Kelly who signed him out of Rummel High and gained 230 yards with three touchdowns in 2021 in his first season at Notre Dame. He increased his productivity in '22 where in 12 games, he had a team-high 165 attempts for 821 yards – including three more than 100 yards – and four touchdowns.
During his two-year stay at Notre Dame, Diggs rushed for 1,052 yards and seven touchdowns and caught 16 passes for 267 yards and three scores.
Diggs was the nation's No. 35 running back and state's No. 16 prospect per 247Sports coming out of Rummel where he rushed for 646 yards and seven touchdowns his senior year. He helped the Raiders to the Division I state championship in 2019 with 923 yards and seven TDs.