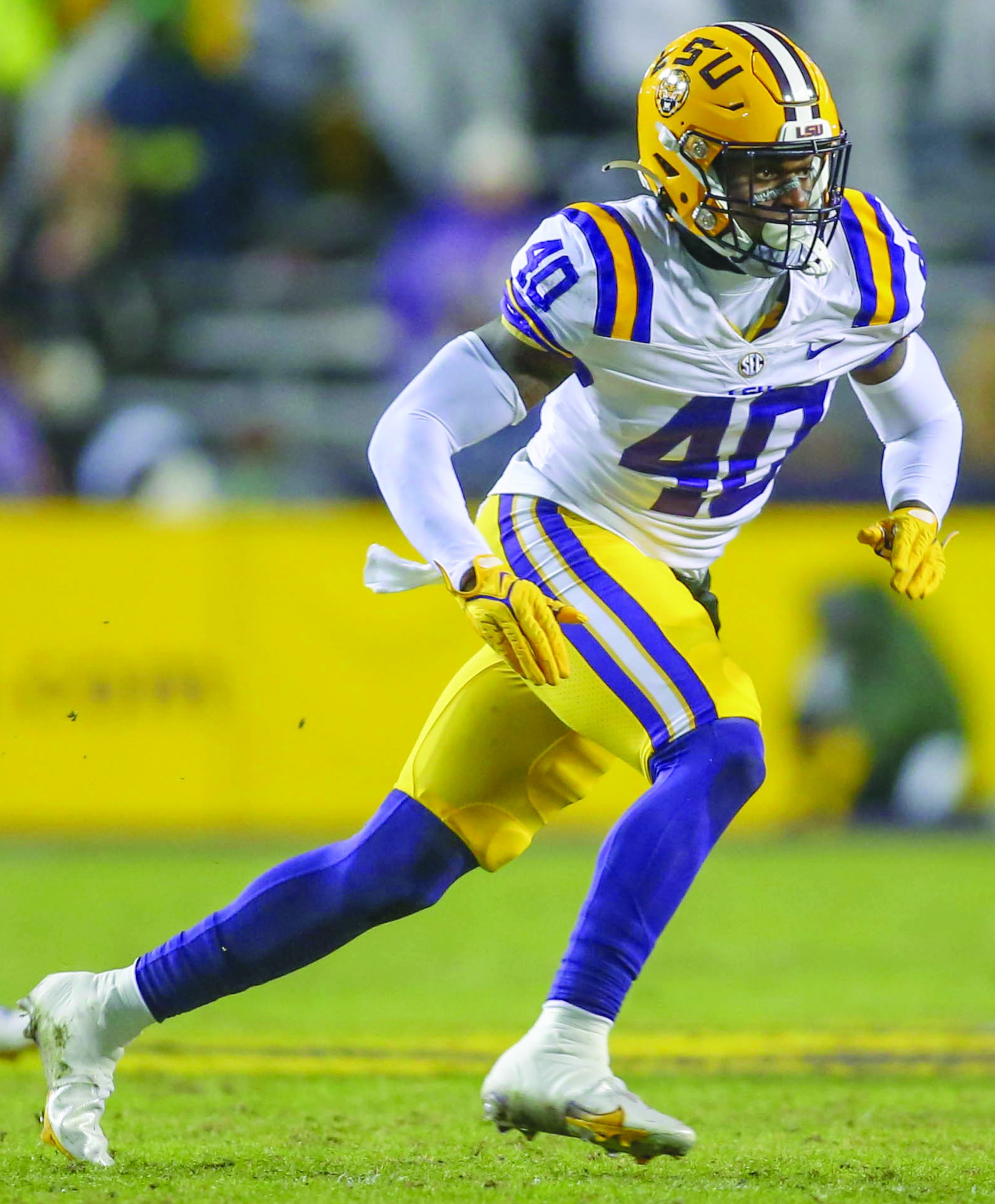 All eyes will be squarely on LSU's season opener against Florida State on Sept. 3 in Orlando.

The two perennial powerhouses will officially have a top 10 matchup on Sept. 3 when the season kicks off at Camping World Stadium with LSU ranked fifth and Florida State eighth, The Associated Press released Monday.
It will mark LSU's first top 10 opener in more than a decade when the No. 4 Tigers defeated No. 3 Oregon, 40-27, in the 2011 opener at AT&T Stadium in Arlington, Texas.
LSU, under second-year coach Brian Kelly, received a total of 1,276 votes and was ranked No. 5, the same exact position the Tigers were ranked in the AFCA Coaches Preseason poll. Florida State, which was also eighth in Coaches Poll, received 1,145 votes.
It's the highest preseason ranking from the AP for LSU since 2016.
Two-time national champion Georgia picked up 60 first-place votes and 1,572 votes to grab the No. 1 spot. The Bulldogs are followed by No. Michigan (1,490 votes, 2 first-place votes), No. 3 Ohio State (1,400 votes, 1 first-place vote) and No. 4 Alabama.

USC rounds out the Top 10 at No. 6, Penn State at No. 7, Florida State, Clemson at No. 9 and Washington at No. 10.
LSU's Week 5 opponent Ole Miss is ranked No. 22 and Texas A&M, which visits Tiger Stadium for the season finale on Nov. 25, is ranked No. 23.
A year ago, LSU was 10-4 in Kelly's first season with a SEC Western Division Championship and trip to the SEC Championship Game. The Tigers concluded the year with a 63-7 win over Purdue in the Citrus Bowl.
Kelly returns a roster with 25 players with at least one start last season, including preseason All-SEC quarterback Jayden Daniels. The Tigers have eight starters back on offense, led by preseason wide receiver Malik Nabers, and fellow preseason All-SEC selections Mekhi Wingo and linebacker Harold Perkins Jr. for a defense that returns four starters.