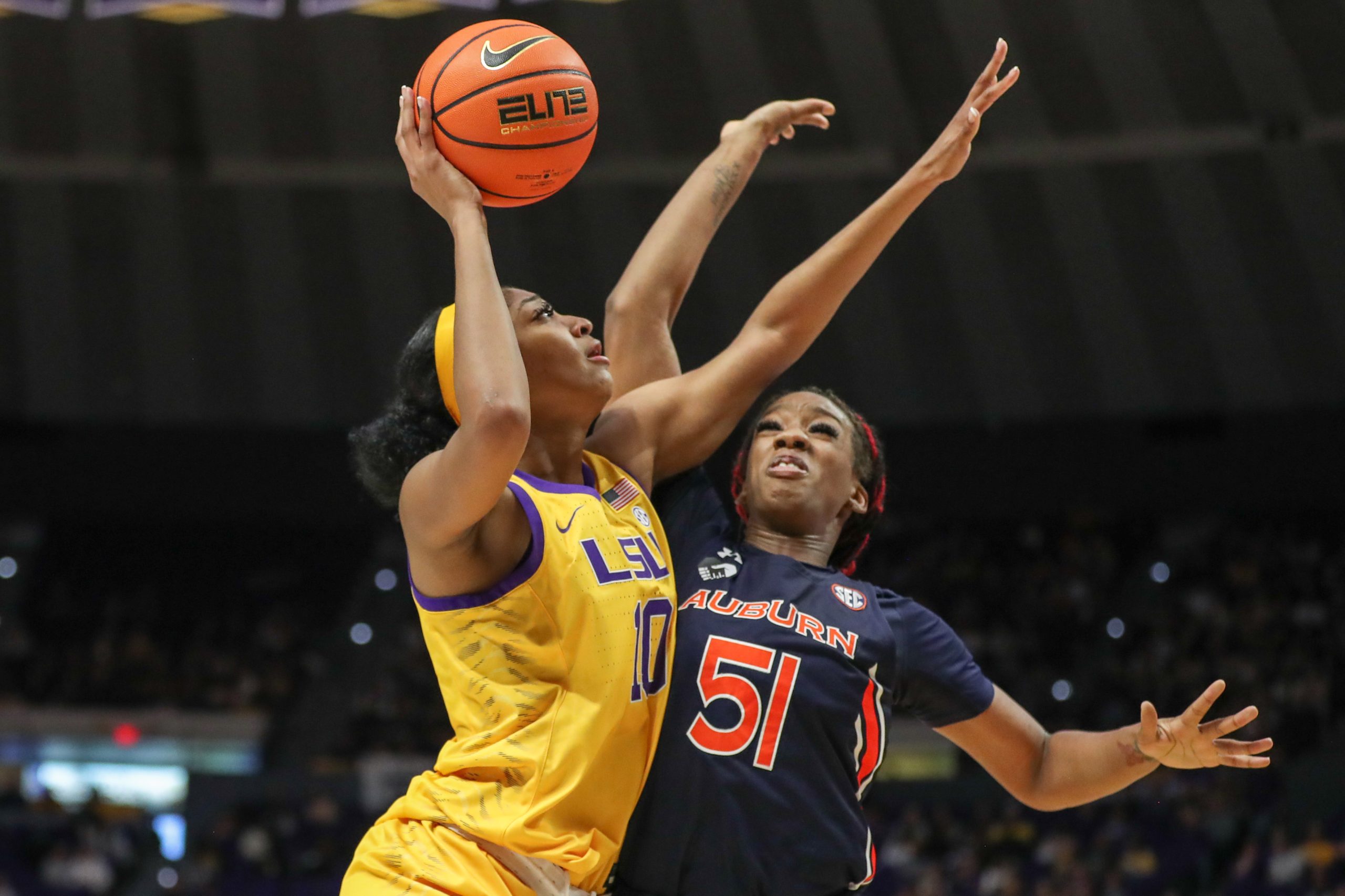 It was another double-double of another sort for LSU's Angel Reese.
Reese, who set a school record this season for 28 double-doubles during the regular season, was honored Wednesday as a first team All-American by both The Associated Press and The United States Basketball Writers Association.
No. 3 seed LSU (28-2) hosts the first round of the NCAA Tournament at 4:30 p.m. Friday against Hawaii at the Pete Maravich Assembly Center.
After leading the Southeastern Conference in both scoring (23.4) and rebounding (15.5), Reese was selected to the league's first team along with teammate Alexis Morris. They helped the Tigers to a runner-up showing in the SEC's regular season and to the semifinals of the league's postseason tournament.
Reese recorded the school's longest stretch of double-doubles in the first 23 games of her career. She was voted the SEC's Player of the Week a record seven times for a conference record.