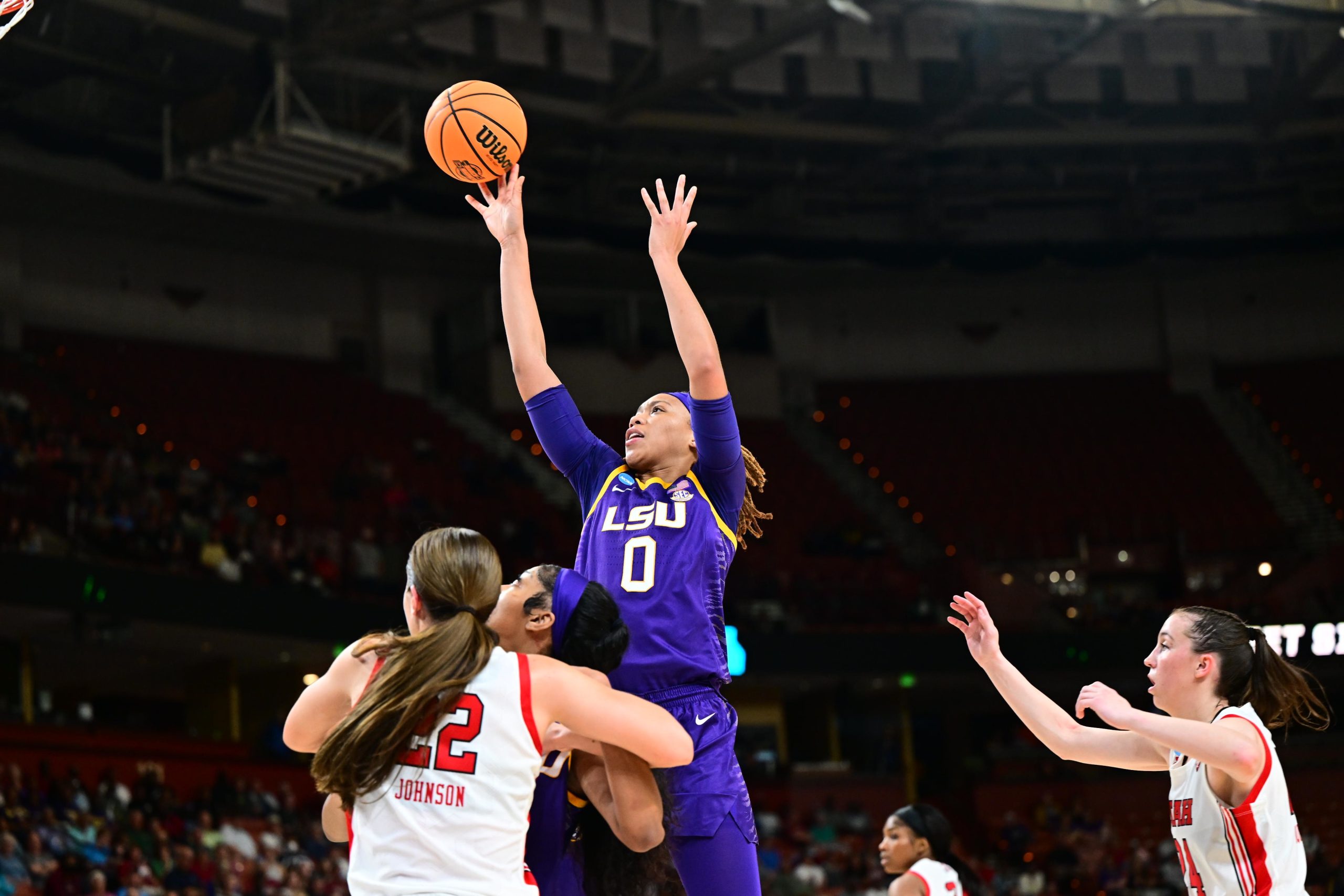 Graduate student LaDazhia Williams was considered one of LSU's more unheralded players until the team's run to their first national championship.
That's where the 6-foot-4 Williams truly stood out. She capped her team's run with 20 points and five rebounds in Sunday's 102-85 victory over Iowa in the national championship game.
Williams punctuated her career by averaging18 points during LSU's Final Four run, and averaged 14 points during the NCAA Tournament, deciding that was enough to turn professional which the native of Bradenton, Florida made official on social media on Tuesday evening.
"Coach Mulkey elevated my game to a special place," Williams wrote on her Twitter account. "We made history this year. I end my college career as a national champion."
Point guard Alexis Morris also announced her intentions to enter the WNBA Draft which is scheduled on April 10 at 6 p.m.
Williams began her career at South Carolina, where she spent two years, before transferring to Missouri for another two seasons.
She was among Mulkey's four signees from the NCAA transfer portal that featured Angel Reese of Maryland, Jasmine Carson of West Virginia and Kateri Poole of Ohio State.
Williams averaged a career-best 9.9 points during the season with six rebounds and shot 55.4% from the field. She scored in double figures 16 times, including four of her last five games.
It was during LSU's drive to the national championship where Williams took centerstage. With Reese battling foul trouble, Williams emerged as the team's leading scorer with a career-high 24 points on 11 of 14 shooting in a 66-63 victory over Utah in the Sweet 16.
"The most valuable player," Mulkey said at Monday's reception for the team after returning from Dallas, "probably is the unsung hero probably through the entire playoffs, LaDazhia Williams."