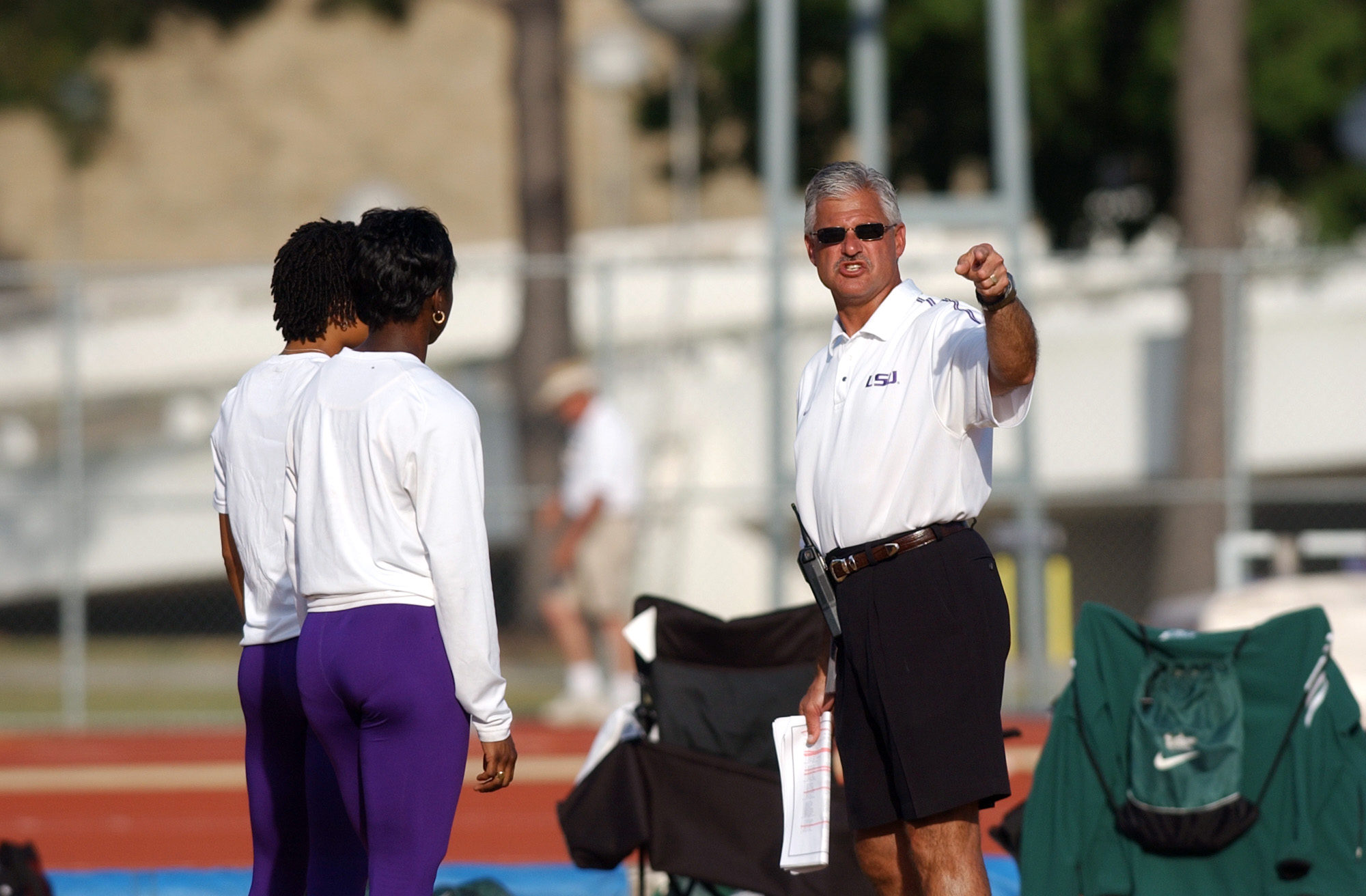 LSU track and field head coach Dennis Shaver was officially inducted into the U.S. Track & Field and Cross Country Coaches Association Hall of Fame on Wednesday at the Grand Lakes Resort in Orlando, Florida.
Shaver, a native of Salina, Kansas, has been in the coaching profession for 40 years. He's had stops at Hutchison Community College (1981-85), Barton Community College (1985-91), Auburn University (1992-95), and LSU (1995 to present). He came to Baton Rouge in September of 1995 and has been here ever since.
Shaver is one of most well-respected coaches in the collegiate track and field realm and his record shows why. He just wrapped up his 17th season at the helm of LSU track and field and will enter year No. 18 this January. He has been named the USTFCCCA Head Coach of the Year four times. He's also an eight-time SEC Coach of the Year and has racked up eight USTFCCCA South Central Region Coach of the Year awards. LSU has won two national titles under the direction of Shaver – the women's NCAA outdoor title in 2008 and the men's NCAA outdoor title in 2021.
He won eight National Junior College Athletic Association national titles in the junior college ranks, and he led Barton County CC to the first ever NJCAA 'Triple Crown' sweep in history by leading his program to national titles in cross country, indoor track and field, and outdoor track and field during the 1990-91 season. He was a seven-time National Coach of the Year in the NJCAA, and during his time in the Jayhawk Community College conference he led his programs to 12 conference titles.
Started in 1995, the USTFCCCA Coaches Hall of Fame exists to recognize coaches who have brought great distinction to themselves, to their institutions and to the sports of cross country and track & field. Each of the honorees exemplifies the qualities of dedication to the sport, leadership and passion for their profession and serves as an inspiration to coaches everywhere.