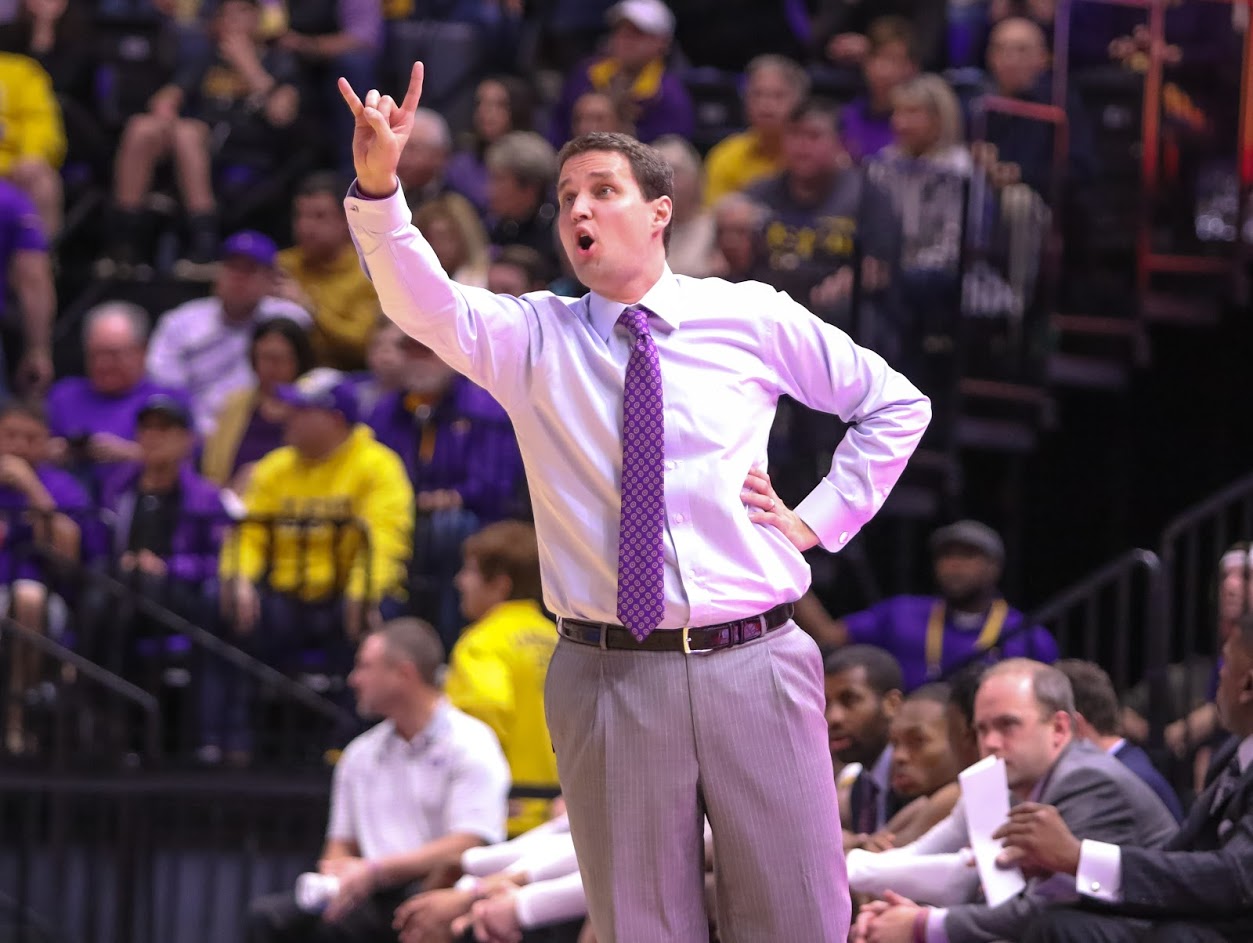 Will Wade broke down LSU's upcoming trip to Spain, spoke about the newest member of his team and even gave an injury update during a summer press conference Tuesday morning.
The Tigers will ship off for Spain on Aug. 12 for an overseas trip to play a collection of local teams in preparation for the 2019-20.
As of now, LSU will play in Madrid on Aug. 15, Valencia and Barcelona on Aug. 21 before returning to Baton Rouge on Aug. 22.
An additional game will likely be added between now and the Tigers' departure, and it's possible Wade cancels the game in Barcelona depending on how LSU performs and holds up.
Under NCAA rules, teams are allowed one overseas trip every four years. The last time the Tigers took flight across the world they were showing Ben Simmons off in Australia.
"We're going to see how different guys react," Wade said. "Quite frankly, I know what Javonte (Smart) can do, I know what Skylar (Mays) can do. Me playing them 30 minutes a game in Spain isn't going to do a whole lot for our team.
"I'm much more interested in James Bishop. Can he take what he's done on the practice floor and get that into a game? Can Charles Manning do what we think he can do? How does Trendon (Watford) look? How does (Darius) Days look playing extended minutes after playing just spot minutes last year? How does Emmitt (Williams) look in a more featured role?"
Wade said everyone on the roster will be available except for senior swingman and high-flyer Marlon Taylor, who will not participate after having surgery on his foot.
"Marlon had surgery earlier this summer on his foot," Wade said. "He had a screw put in his foot. It's something he could have played through, but we thought it would be better if he bit the bullet now and did this so he would be in as little pain as possible throughout the season."
Wade set the timetable for Taylor return some time in late August or early September.
Wade also discussed newly-minted walk on and former Southeastern Lion Parker Edwards, who joined the squad after the departure of former walk on and LSU pitcher Will Reese.
Edwards made himself known to the LSU staff late last year when he torched the Tigers in the final 10 minutes of their season-opening win against Southeastern. He tallied six 3-pointers after coming off the bench.
"Welp, he can shoot," Wade said. "He hasn't lost his shooting touch. He's a great kid. … He enrolled in school here and he came and asked if he could walk on. We said 'Absolutely. We remember who you are.' He's a really smart player, and he's been really good in practice this summer."