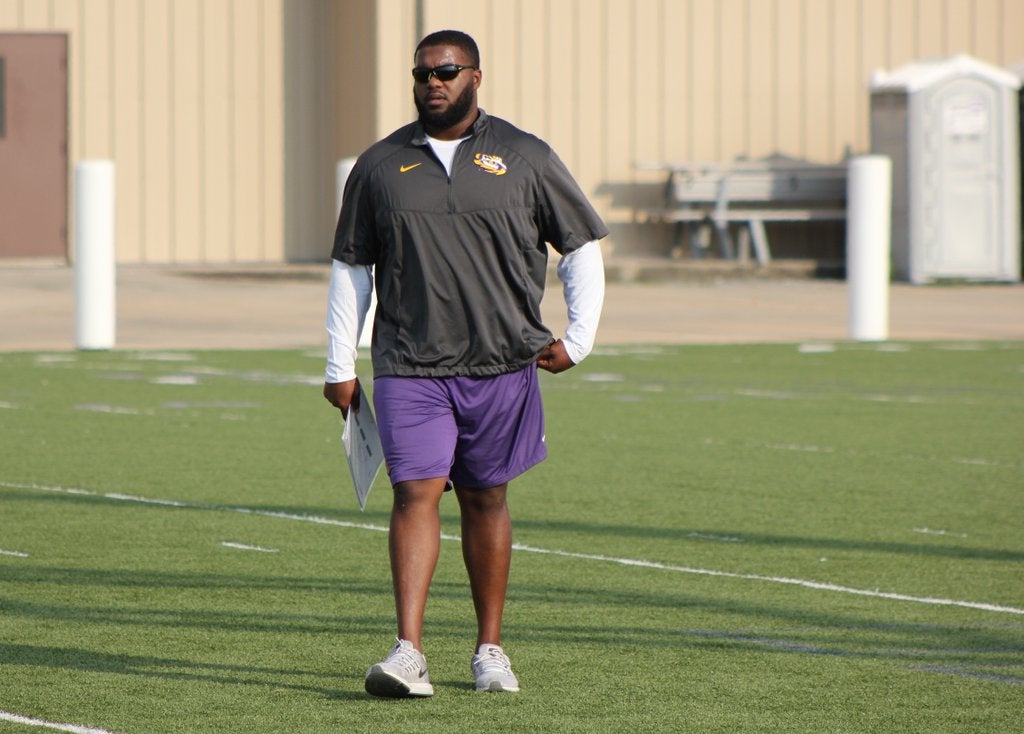 LSU head coach Ed Orgeron will take on some extra duties coaching the defensive line after an injury to assistant coach Dennis Johnson will keep him off the field and coaching from the booth this season.
Johnson injured both of his knees playing basketball, relegating him to a wheelchair for the time being. While Johnson coaches from the box, analyst Kenechi Udezu, who once served as defensive line coach for USC.
"Dennis will do the job upstairs and the coaching in the meeting room, but it's impossible for him to do the coaching on the field, so we got a waiver for Kenechi Udezu to coach on the field."

Orgeron, a defensive line specialist himself, will also shoulder some of the coaching duties at the position, as will graduate assistant and former LSU defensive lineman Christian LaCouture.
"First of all, I'm going to be a lot more loud on the defensive line as coach than I've ever been," Orgeron said. "That's something I know we can do well. We'll go back and attack defensive line. We are going to be more of a four-man defensive line, starting defensive back, call some tackles in the back field, getting a better quarterback rush."
Photo Courtesy of 247Sports