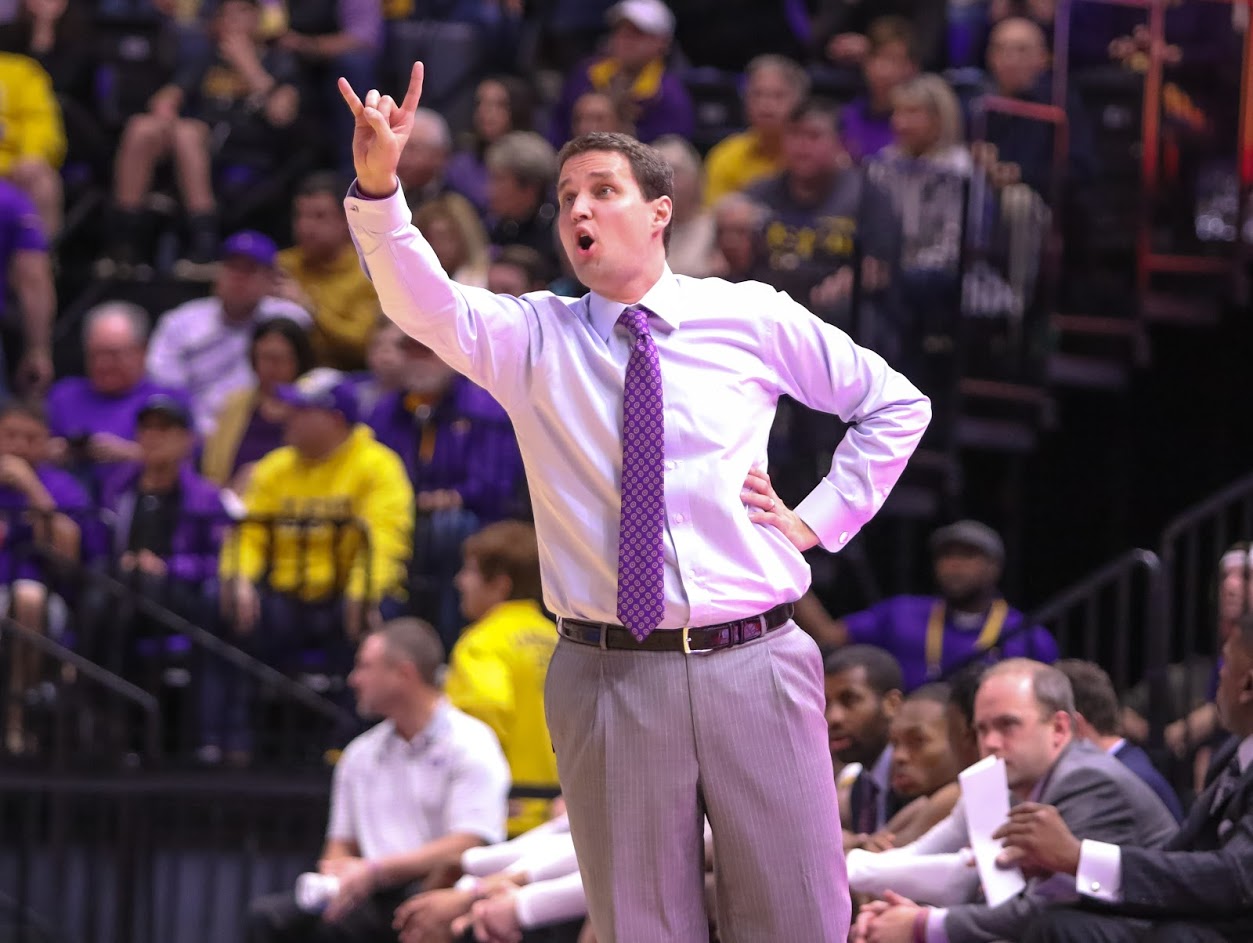 The No. 23 will travel to a hostile road environment for the first time this season while head coach Will Wade goes back to his former home.
The Tigers (1-0) will get its first true road test of the season against Wade's former employer No. 25 VCU (2-0), where he spent a combined six years of his career, four as an assistant under now-Texas coach Shaka Smart (2009-13) and two as the program's head coach (2015-17).
Wade has spent more time in Richmond, Va., than any other stop in his career, so going back for the first time since accepting the job at LSU should be as interesting a test for him as it will be for his young but experienced LSU squad.
"That's the longest I've been in one place," Wade said. "I was there four years as an assistant. I was there two years as the head coach. They've got tremendous fans. They've got a tremendous administration who really, really supports the basketball program. Coach (Mike) Rhoades is an awesome, awesome coach. He's done a phenomenal job there and he'll continue to do a really, really good job."
Wade has fond memories of his time at VCU, a program that has proved itself as one of the nation's best mid-major programs over the last decade.
The last time the two programs played against each other, Wade was at the other bench. That game went his and the Rams' way as they defeated the Tigers 85-74 at the 2016 Battle 4 Atlantis tournament in the Bahamas.
Wade once again hopes to come out on top, but this time as a Tiger playing in what should be a lively, if hostile, environment.
"It will be as lively of an atmosphere as we've played in in a while when we go there. Every game is a sellout. They love their basketball and they've got a really good team. They've got a team picked to win the league. They've got good players. It will be rowdy, but it should be fun."
Despite a convincing win in their season opener against Bowling Green last Friday, Wade said the Tigers will have to play a much cleaner brand of basketball in order to leave VCU with a victory.
LSU committed 16 turnovers to the Falcons' 9, a stat that irked Wade after the game and continued to give him frustration during his presser on Monday afternoon, though he put more of the onus on himself rather than his players.
"We've got to clean up a lot of the turnovers. We've got to clean those up. Part of it was we got a little bit fatigued. I've got to do a better job subbing and making sure our guys aren't out there as tired as they are. We've got to clean that up."
LSU will also have to improve its perimeter defense — a consistent complaint Wade has had of his teams since arriving in Baton Rouge — in order to slow down the Rams' shooting attack.
VCU has taken nearly 20 3-point shots per game through two contests, hitting them at a 33.3 percent clip.
De'Riante Jenkins leads the team in scoring with 14 points per game, while Marcus Evans averages 12.5 points per game and has successfully hit 5 of 8 3-point shots this season.
Wade cited five open 3-point shots the Tigers gave up to Bowling Green, two of which came in transition after ill-informed shots.
"Overall, I think our defense has been good enough," he said. "Our offense doesn't help our defense all the time, so we have to focus in on that and be better there."
WHO:  No. 23 LSU at No. 25 VCU
WHEN: Wednesday, Nov. 13, 5 p.m. CDT
WHERE: Siegel Center, Richmond, Va. (7,637)
SERIES RECORD: VCU 1-0
KENPOM PROJECTION:  VCU 74-71