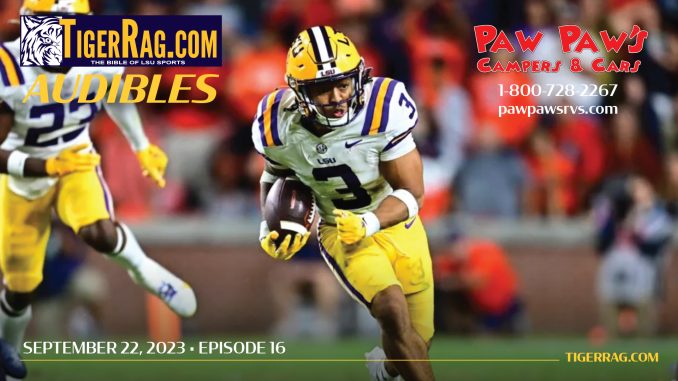 TigerRag.com's hosts Jeff Palermo and Todd Horne, editor of Tiger Rag Magazine and TigerRag.com, discuss LSU safety and team captain Greg Brooks' medical emergency.
See a break down of some comments from LSU coach Brian Kelly about the game.
Plus, a preview of Saturday's SEC showdown with the Arkansas Razorbacks in Tiger Stadium – complete with predictions.
TigerRag.com's Audibles podcast – Episode 16. September 22, 2023.