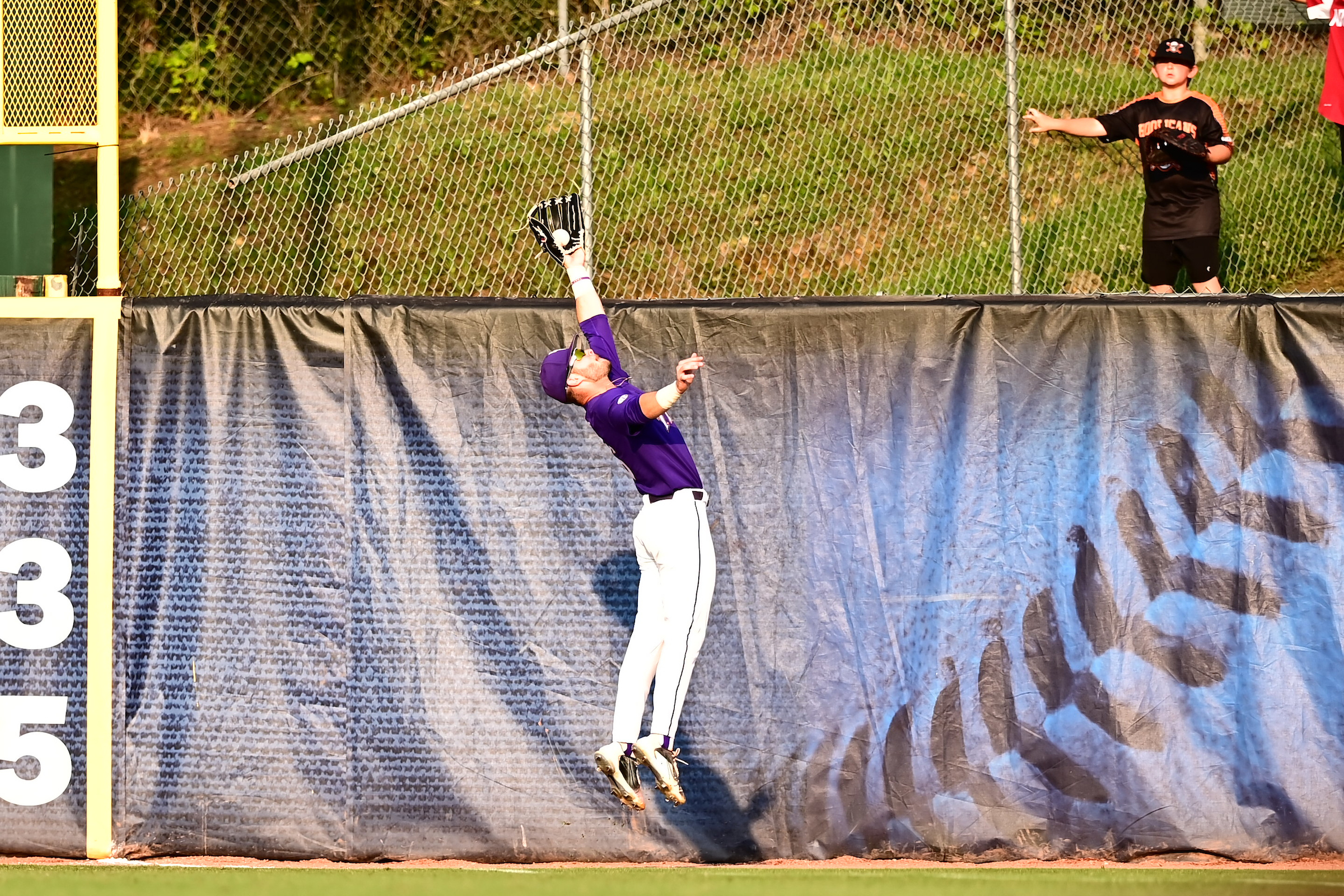 LSU believed it was out of an inning that would remain prevalent by game's end.
The Tigers had just extended their lead to 2-0 over Arkansas when Hayden Travinski scored on a wild pitch in the top of the fourth.
That set the stage for LSU ace Paul Skenes – one of the nation's top pitchers – to settle in and maintain his team's lead in the bottom half of the inning. He didn't oblige, allowing the first four batters to successfully reach base on a hit batter and three consecutive singles with the last two producing a pair of runs that tied Thursday's quarterfinal game in the Southeastern Conference Baseball Tournament.
With Skenes laboring through a 41-pitch inning, having his pitch count reach 88, he was replaced after sandwiching a walk amid a pair of outs to reliever Riley Cooper.
Skenes (10-2) allowed five runs (two earned) on four hits, two walks and struck out three.
The left-handed Cooper worked the count full when it appeared he had retired Arkansas' Kendall Diggs on a flyball to shallow center field that shortstop Jordan Thompson tracked down to keep the game tied.
Instead, home plate umpire Jason Bradley ruled that LSU catcher Alex Milazzo interfered with Diggs's ability to hit the ball, awarding him first base and allowed base runner Caleb Cali to score the go-ahead run from third base, further igniting the Razorbacks' five-run inning that resulted in a 5-3 victory over the Tigers.
"That Diggs's bat hit Milazzo's mitt, and if it hit his mitt, then it's catcher's interference," LSU coach Jay Johnson said of Bradley's ruling.
Johnson argued the call and later asked for a video replay which upheld the call.
Arkansas coach Dave Van Horn agreed with Bradley's assessment of the play.
"He hit his glove when he swung," Van Horn said of Diggs. "The amazing was he hit his glove. We heard it. We saw it. And the ball still made it to the outfield. If he hadn't hit his glove, he might have hit it over his head, the way we look at it. Other people look at it a different way. But he definitely hit his glove. I don't know that big board replay showed, you could really see, but we knew immediately that he hit his glove."
Cooper, who pitched 4.1 innings of scoreless relief, got the second out of the inning when right fielder Jace Bohrofen made it 5-2 with a two-RBI single past LSU second baseman Gavin Dugas and into center field. The Razorbacks, who batted around in the inning, scored five runs on four hits in the pivotal inning.
"If that doesn't happen, we're out of that winning and it's 2-2," Johnson said in reference to the catcher's interference call. "Bohrofen is one of the best players in the country, and you give him a chance with a two-out RBI, and he came through. I tip my hat to their team. The top of the lineup is as talented as anybody in the country."
The combination of Arkansas starter Hagen Smith and reliver Hunter Hollan allowed 11 hits – 10 of which were singles – and stranded eight runners.
The Tigers had two runners on in the eighth when Travinski and Thompson both singled, but Brayden Jobert flied out to center and Dugas struck out swinging to end the inning.
Center fielder Dylan Crews sent a jolt through his team with a one-out homer in the ninth, but pinch-hitter Paxton Kling struck out – LSU's 17th of the game – and Tommy White grounded out to end the game.
"I thought that we did a good job of just kind of manufacturing a couple of things," Van Horn said. "Paul Skenes is such a good pitcher, it's hard to get that big hit on him, and we never really got it. Things just kind of went our way there a little bit."