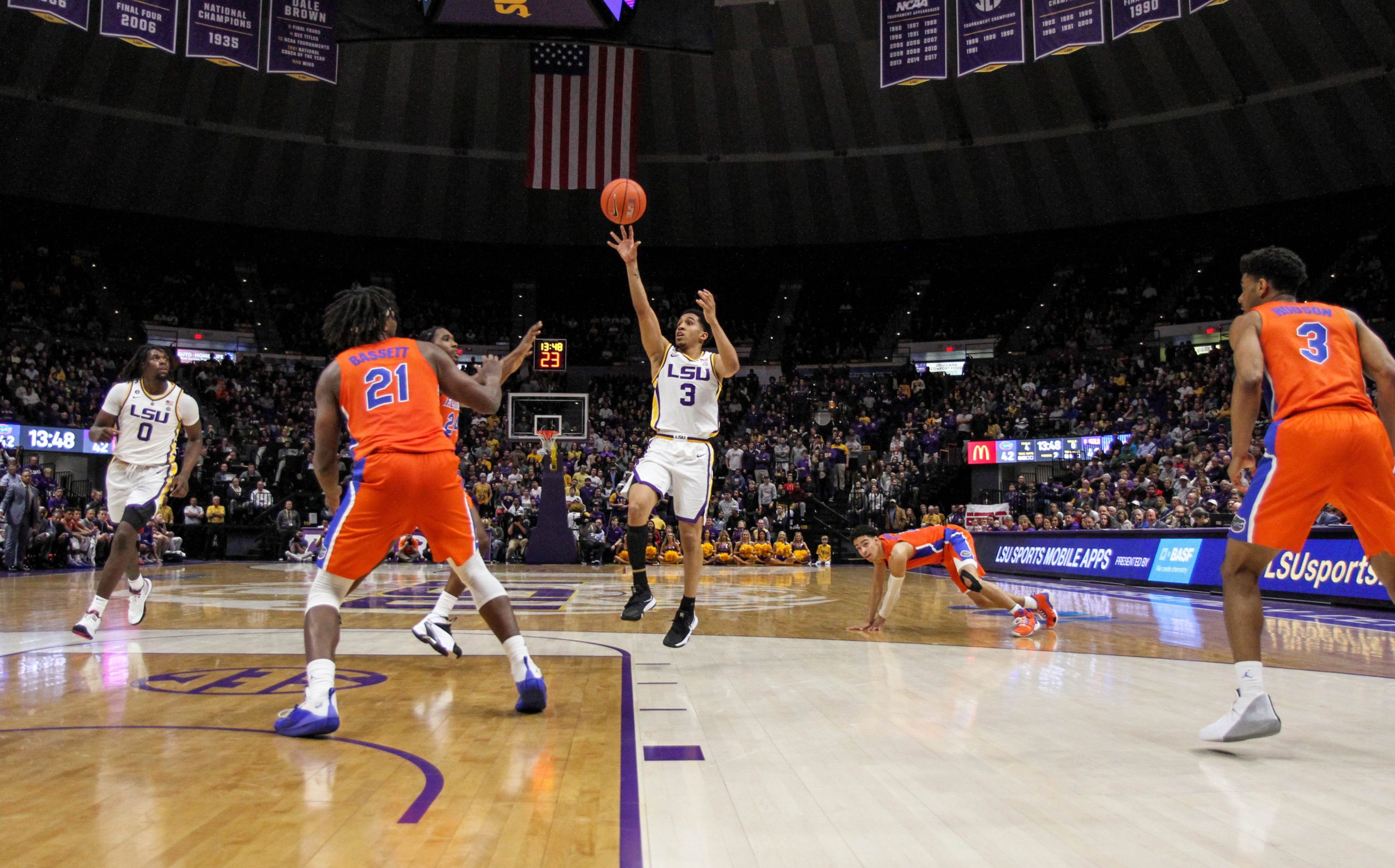 It was a great night for one former LSU basketball player and a disappointing night for another as Tremont Waters fulfilled the life long dream of hearing his name called at the NBA Draft and forward Naz Reid failed to get selected.
The Boston Celtics selected Waters, an undersized but highly-skilled point guard with a lot to prove, with the No. 51 overall selection in the second round of the 2019 NBA Draft.
The New-Haven, Connecticut-native was the first LSU Tiger selected in the NBA Draft since Ben Simmons went first overall in 2016.
He was in attendance in Brooklyn, and he made it to the stage from the rafters after arriving fashionably late, as seen on the ESPN broadcast of the event.
Waters averaged 15.3 points, 5.8 assists and 2.8 steals per game in his sophomore campaign in which he helped lead the Tigers to the Sweet 16 round of the NCAA Tournament and making himself a finalist for the Bob Cousy Award for best point guard in the nation.
He joins a Boston squad likely in need of a point guard as Kyrie Irving, a free agent, is currently expected to sign a max deal elsewhere after two seasons with the Celtics.
Reid, on the other hand, had a long night, waiting for his name to be called, but to no avail.
The night wasn't all bad for Reid, however, as shortly after the draft he reportedly signed a two-way contract with the Minnesota Timberwolves.
A two-way deal allows a team to shift developmental talent between the G-League and its NBA roster. Players on two-way deals can spend up to 45 days in the NBA, earning a $75,000 salary while playing in the G-League and a roughly $204,000 salary while in the NBA.
Teams are only allowed two, and the Timberwolves decided pretty quickly to give one of theirs to the former LSU big man.
Both Waters and Reid will likely get playing time in the upcoming NBA Summer League in Las Vegas, set to begin on July 5.
Photo Credit: Jonathan Mailhes