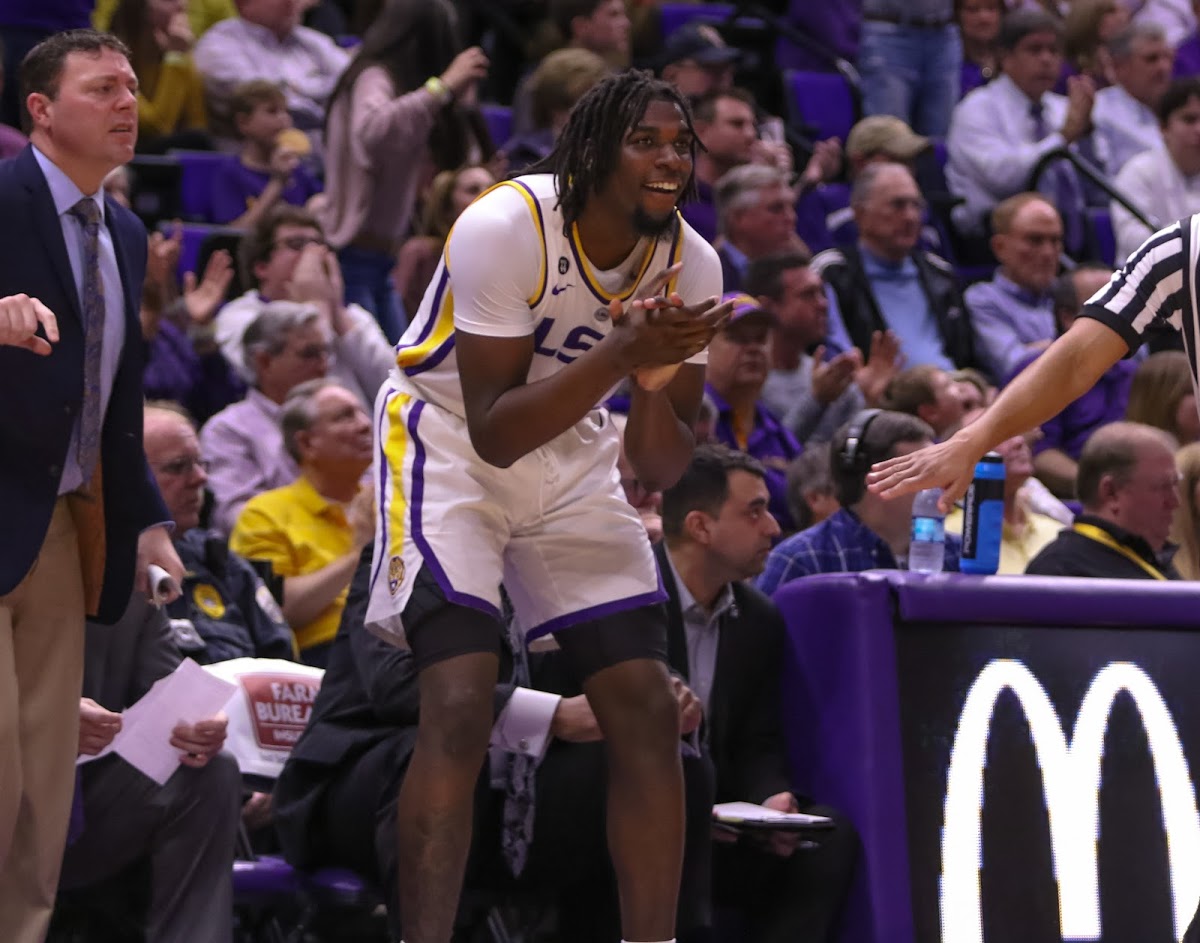 Two former LSU basketball stars will wait anxiously to hear their name called tonight as the 2019 NBA Draft is slated to begin at 6 p.m. and air on ESPN.
Point guard Tremont Waters and forward Naz Reid have gone through the entire pre-draft process, worked out at the NBA Draft Combine and spoken to multiple teams with the hope that their entire life's work will culminate in one special moment tonight.
Both are expected to wait awhile before getting picked up as both enter the draft as projected second-rounders.
Naz Reid could potentially serve a surprise pick late in the first round, but most mock drafts and projections list him as an early-to-mid-second rounder.
Sam Vecenie of The Athletic actually has Reid going to the New Orleans Pelicans, which would make him an interesting developmental pick to complement Zion Williamson, who the Pelicans will almost assuredly pick with their overall No. 1 pick.
While that would be interesting, it's tough to pinpoint exactly where Reid will go. His excellent ability to score and make passes on the move give him a high ceiling in the modern NBA where spreading the defense is vital. But his lack of explosiveness at the collegiate level serves as a red flag for most teams.
Still, it's unlikely nobody will take a chance on him. His 6-foot-10 frame and his ability to consistently score from anywhere on the court will be too much for all 30 teams to pass on. Someone will pick him up and try to turn him into a viable big man.
Waters, on the other hand, entered the draft process unsure if he would even hear his name tonight.
There is little doubt that Waters has the skill to compete at the NBA level, but his unfortunate stature, standing 5-foot-10, made teams a bit skeptical of what he could do against the world's best.
Waters changed that perception at the NBA Draft Combine, where he turned heads with his athleticism, basketball IQ, defensive tenacity and ridiculous scoring ability.
He may not have the length most NBA point guards have, but few players are as crafty as Waters, and he's a tremendous asset to have when running the pick and roll.
After his performance at the combine, Waters' draft stock flew straight into the the middle of the second round where a team desperate for a point guard will almost assuredly take a chance on him.
Potential candidates that fit that description include the Detroit Pistons, who pick at No. 45, the Boston Celtics, who pick at No. 51 and the Philadelphia 76ers where he could join fellow former LSU star Ben Simmons if they choose to grab him at No. 54.
All-in-all, it should be an interesting night for the two Tigers hoping to achieve the life-long goal of playing in the NBA. Both will have to work and prove they belong on an NBA roster, but that's an opportunity that most don't get in the first place.
Photo Credit: Terrill Weil