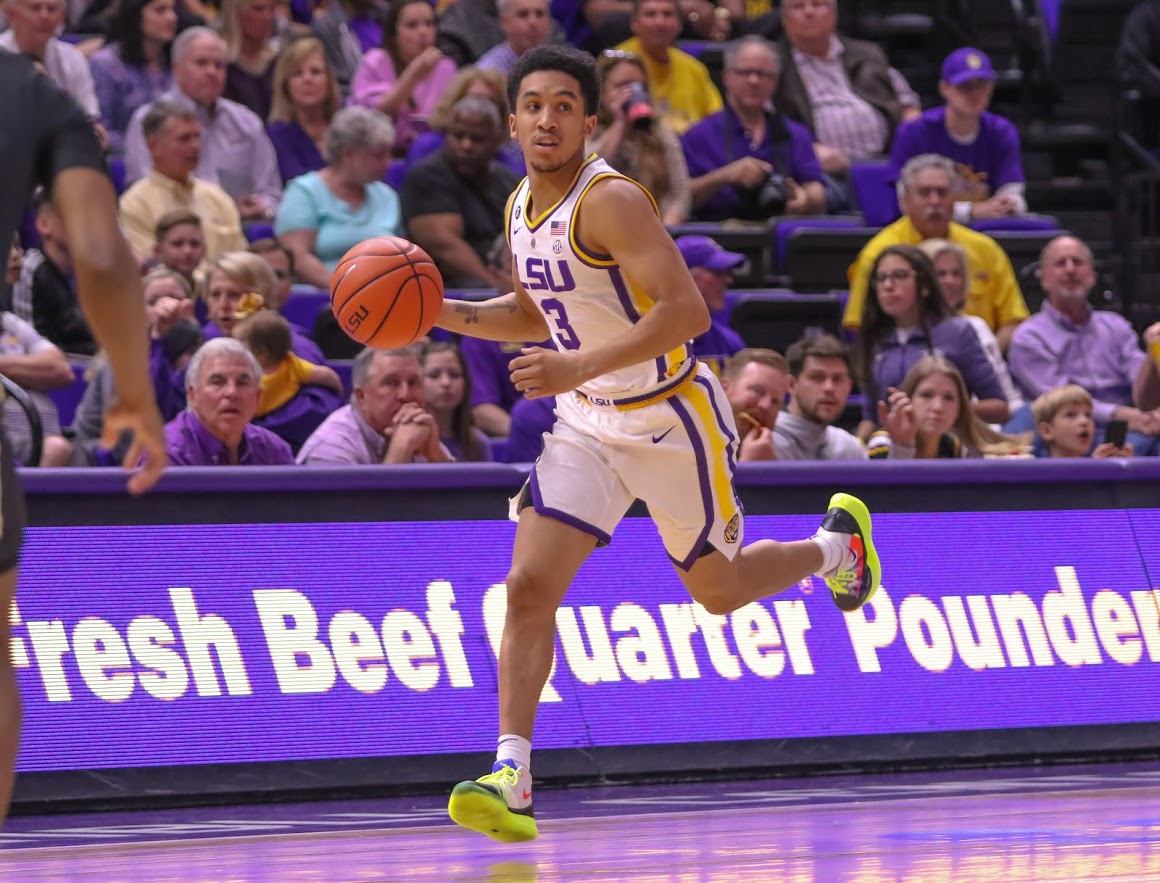 Of the six LSU basketball players to enter the NBA Draft process, two of them have been invited to participate in the NBA Draft Combine next week, and it's the pair to be expected.
LSU sophomore point guard Tremont Waters and freshman forward Naz Reid made the cut of 66 players invited to workout in front of coaches and scouts from all 30 teams, according to the list released by the NBA on Wednesday.
Tremont Waters makes the cut a year after failing to do so while testing the waters after his freshman season.
He opted to return to LSU for his sophomore season, and after a slow start, he made the most of it, playing a large role in the Tigers' run to the Sweet 16 and hitting the game-winner against Maryland in the second round to get them there.
Waters finished the season with 15.3 points, 5.8 assists and 2.8 steals per game, earning him Associated Press honorable mention All-American honors and making him a finalist for the Bob Cousy Award granted to the best point guard in college basketball annually.
Reid, the 6-foot-10 forward with a soft touch and a knack for finding the basket, averaged 13.6 points and 7.2 rebounds, making him a Southeastern Conference All-Freshman Team selection.
It does not appear as though Water nor Reid have met the qualifications to maintain eligible for NCAA play next season, but if somehow they sneaked the requirements under the radar in private, they would now have until the Monday after the draft to announce a return if they were to go undrafted.
Skylar Mays, Javonte Smart, Emmitt Williams and Marlon Taylor now officially have a May 29 deadline to return to the program.
Photo Credit: Terrill Weil