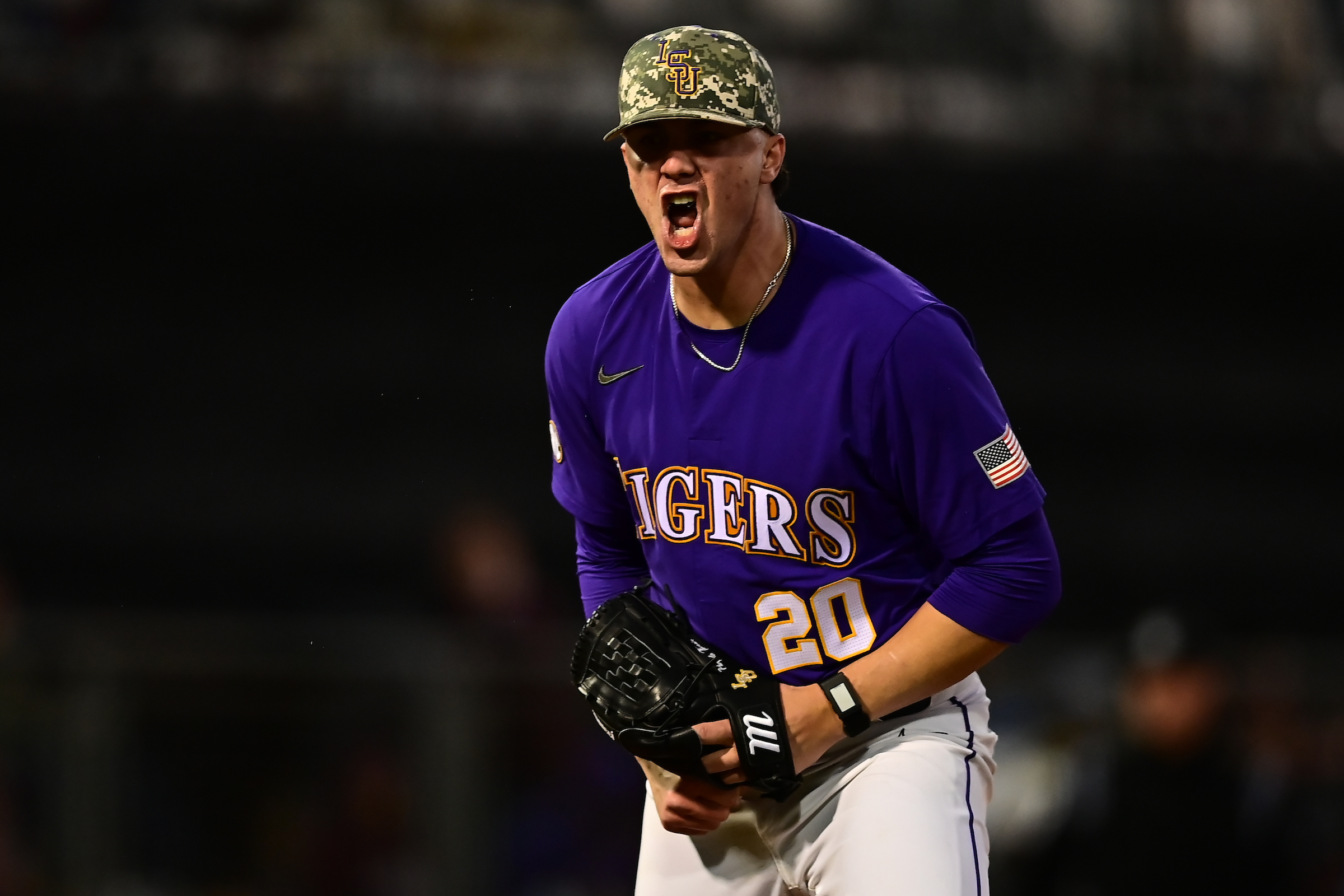 LSU right-hander Paul Skenes became the third player in school history to garner National Player of the Year honors. He was selected for the honor on Thursday by Collegiate Baseball newspaper.
The 6-foot-6 Skenes joins fellow LSU standouts Ben McDonald (1989) and Lloyd Peever (1992) to receive such recognition.
Skenes, a junior from Lake Forest, Calif., is 10-2 this season with a 1.89 ERA in 90.1 innings, and he has recorded 167 strikeout and only 17 walks. He ranks No. 2 on the school's all-time single-season strikeouts list, trailing only McDonald, who recorded 202 strikeouts in 1989.
Skenes is No. 1 in the nation in strikeouts (167), strikeouts per nine innings (16.64) and WHIP (0.79). Skenes is No. 3 in the nation in strikeout-to-walk ratio (9.82), No. 4 in ERA (1.89) and No. 6 in hits allowed per nine innings (5.38).
He leads the Southeastern Conference in wins (10), strikeouts (167), earned run average (1.89), innings pitched (90.1) and opponent batting average (.166).
Skenes was voted 2023 SEC Pitcher of the Year on May 22, becoming the first LSU pitcher to win the award since right-hander Aaron Nola in 2013 and 2014.
Skenes, who has allowed two or fewer earned runs in 12 of his 15 starts this season, was named the SEC Pitcher of the Week three times in 2023. He also received Collegiate Baseball National Player of the Week recognition on seven occasions.
He has pledged $10 for every strikeout he records this season to Folds of Honor, a nonprofit organization that provides educational scholarships to the spouses and children of military and first responders who have died or been disabled.